Ripple CEO Reveals Missing Key Factor for Crypto and XRP to Be the Infrastructure of the Next Global Financial System
Brad Garlinghouse, Ripple's CEO, explained what was crucial in the cryptocurrency sector for it to be revamped in a way where it can be integrated into the next global financial system.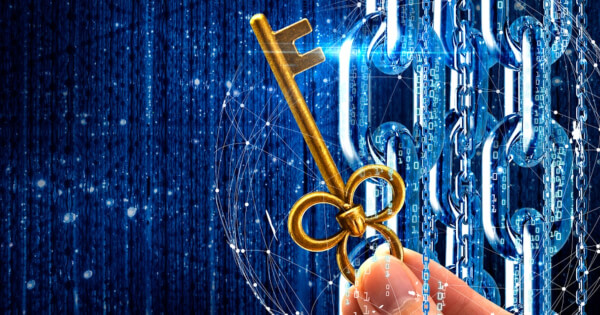 Amid the fintech battle between global powerhouses like China and the US to become the one to design the next global financial system, Garlinghouse said that for cryptocurrency to be part of the next financial wave, Know your Customer (KYL) and Anti-Money Laundering (AML) policies need to be part of the equation.
KYL/AML laws, which are the backbone of the current financial system and protects customer transactions, should also be applied for cryptocurrencies. Garlinghouse pinpointed the hypocrisy of the crypto industry when praising traditional institutions on crypto acceptance. In a series of tweets, he said:
"Our industry celebrates when institutions & regulators publicly laud real use cases (ie: SEC, Treasury highlighting using crypto for payments) but balks at the idea that KYC/AML is a fundamental part of a robust financial system that protects consumers from scams/bad actors."
Garlinghouse said that the end goal was to provide a more inclusive and improved financial system. As the US has been struggling with establishing clear regulations surrounding cryptocurrencies like XRP, it has now been doing baby steps in moving towards better policies for digital assets. This may be inevitable anyways, as the digital wave has taken the world by storm, largely accelerated by the coronavirus pandemic. Garlinghouse said:
"*Reasonable* oversight is necessary if we want crypto to be the infrastructure of the next gen financial system. With potential new US guidance for non-custodial crypto wallets, let's not forget the end goal – to build a more inclusive & efficient financial system for all."
The Ripple CEO asserted that an essential part of building a better financial system was to protect consumers. This is when KYC/AML regulations come into play.
KYL/AML regulations for cryptocurrency
While Know Your Customer protocols provide a secure transacting experience through identity verification and risk assessments, Anti-Money Laundering policies are key to preventing financial crimes, fraud, tax evasion, and money laundering.
Garlinghouse has vouched for crypto regulations in the US time and again, hinting that a better framework would enable Ripple's XRP to thrive in the United States. He now stipulated that KYC and AML protocols needed to be applied to cryptocurrencies for them to be part of the global financial infrastructure. He wrapped up his discourse by saying:
"I'm not against privacy, I'm against bad actors taking advantage of anonymous transactions. I've said many, many times before: KYC/AML matter for crypto to move from the fringes to an integral part of our global financial system."
Previously, Garlinghouse had praised China and said that it was making headways in overtaking the US for establishing the world's next global financial system. China has fully embraced blockchain and cryptocurrencies, even making active moves to officialize its form of CBDC, dubbed digital currency electronic payment (DCEP).
The lack of crypto regulations and the indecisiveness of US regulators on deciding how to classify Ripple's XRP may hinder its operations in the United States in the long run.
Image source: Shutterstock
XRP Treated Differently Than Bitcoin and Ethereum in the US and Why It Matters, According to Ripple CEO
Read More