Ripple GM Reveals that the Blockchain Firm Is Actively Seeking to Partner with Banks for CBDC
Amid the COVID-19 pandemic and the stress caused by the SEC lawsuit, Ripple continues to thrive, partnering with banking and financial institutions for cross-border transactions and payments services.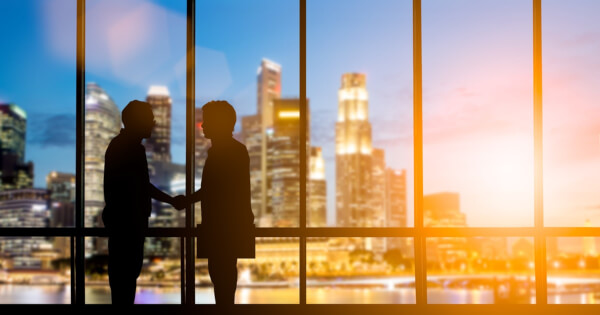 With the technological wave triggered by the current pandemic, Ripple's financial services have benefited, as COVID-19 has pushed banks to explore digital payments even more. Asheesh Birla, Ripple's General Manager for RippleNet, now disclosed to PaymentsSource's John Adams in an interview that 2020 was the year where Ripple's partners and clients have shifted their perception regarding digital payments.
According to Birla, Ripple's RippleNet Cloud has been one of the most widely adopted services by banks. He said that the pandemic really served to accelerate the adoption of Ripple's financial services among banking institutions. RippleNet, for example, is highly leveraged by banks to facilitate cross-border remittances.
The General Manager said, "People are realizing the benefits they did not realize in the past. They can use the staff and their resources to invest in other things, to invest in technology, to invest in modernization."
Birla also acknowledged that for 2021, Ripple hoped to expand its services and help central banks explore the potential issuance of central bank digital currencies (CBDCs). This will undoubtedly serve to accelerate the adoption of Ripple's technology worldwide. Birla said:
"CBDCs will be a major acceleration for the adoption of Ripple's technology. We are going to be there. We are currently meeting and currently discussing strategy with various central banks around the world."
RippleNet General Manager Birla's revelation goes in stride with Ripple CEO's statement a few days ago.
Ripple stays afloat amid SEC lawsuit
Brad Garlinghouse disclosed that with the current wave of digital innovation at hand, many Central Banks have increasingly been looking into exploring central bank digital currencies. His aspirations for his company were that XRP could be used as a direct bridge currency and as a means of exchange for CBDCs on the XRP Ledger.
"To continue driving fresh innovation in crypto – and interoperability in payments – we're focused on tackling central bank digital currencies (CBDCs) as the future of fiat," Garlinghouse said.
The CEO revealed that despite the SEC lawsuit the company currently faces in the US, Ripple has still managed to grow and expand its services. As there is an increasing demand for Ripple's financial services in the Asia Pacific region, adoption of RippleNet as a digital payment network has continued to rise.
Recently, Lulu exchange announced that it has partnered with Ripple and Federal Bank to enhance and facilitate cross-border transactions between United Arab Emirates and India.
Image source: Shutterstock
Ripple Operations Expand in Asia as it Looks to Explore CBDCs with Central Banks despite SEC Legal Pressure
Read More