Ripple Head of DeFi: "25% of Value in DeFi Will Run on Networks other than Ethereum by End of 2021"
Ethereum has surged and recorded a new all-time high, and many seem to attribute its success to DeFi's ever-growing ecosystem.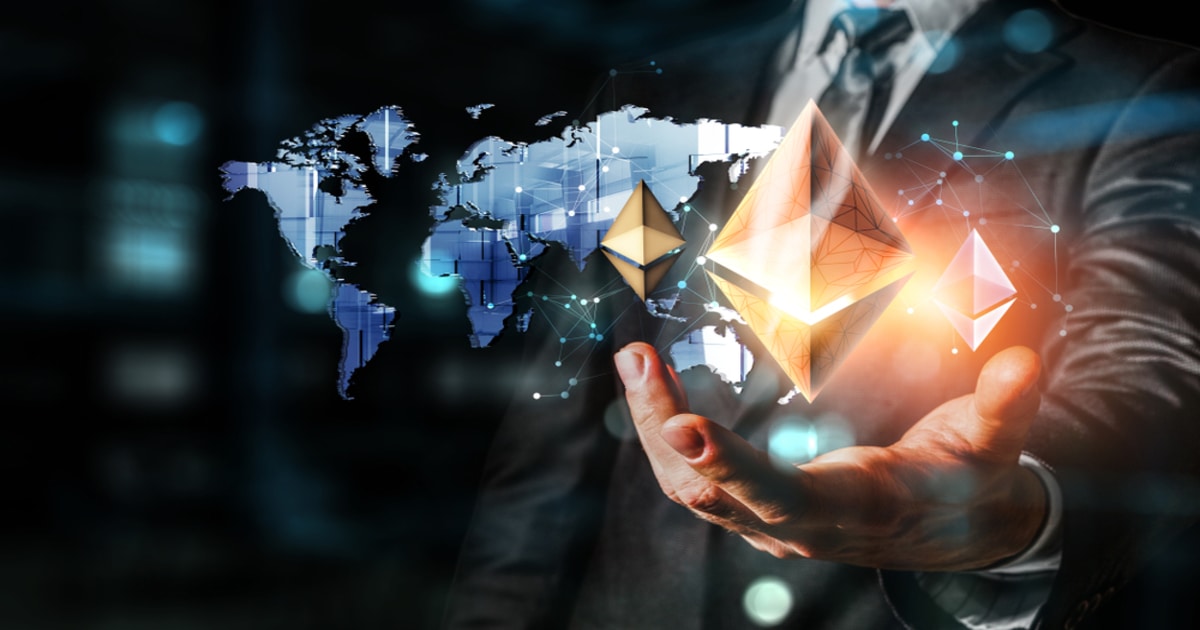 Yesterday, Ethereum network's native cryptocurrency Ether finally achieved a new milestone price-wise, hitting $1,432. Currently, it has pulled back to trade around $1300, but many industry experts think that ETH will rally higher, propelled by the interest and innovation surrounding the decentralized finance (DeFi) sector.
DeFi-ing all odds in 2020
With DeFi, financial transactions are able to run automatically and securely through smart contracts implemented on the blockchain. As the majority of DeFi protocols currently leverage Ethereum's network and have experienced a major surge in 2020, hitting $24.31 billion in total value locked (TVL), predictions have been made by experts to determine whether DeFi is here to stay or whether it is merely a bubble.
Ripple's head of DeFi Michael Zochowski said that DeFi will surely gain more traction and rise to new heights of innovation, as the industry matures. However, he thinks that not all protocols are here to stay. Zochowski said:
"I anticipate many of the early DeFi projects will fizzle out, consolidate, or get acquired in the months ahead. But the truly useful ones – most likely the simpler applications replicating financial services like wrapped assets or decentralized exchanges – should continue to gain momentum with users."
Rise in transaction fees makes ETH less appealing
Currently, most DeFi projects run on Ethereum's blockchain, but that may change with time. According to Zochowski, if Ethereum continues to slow or delay its timeline for its upgrades, which are meant to boost scalability, interoperability on the chain, and provide reduced transaction (gas) fees, this may serve to direct DeFi developers to other platforms. He said:
"I believe at least 25% of the value deployed in DeFi by the end of 2021 will be on networks other than Ethereum."
Currently, Ethereum is working on deploying ETH 2.0, a mainnet which will make the transition from proof-of-work to proof-of-stake a reality for the community. It is at its first phase and is working on perfecting the beacon chain. When Ethereum 2.0 will be finished in its entirety, a decentralized, secure, and scalable blockchain solution is supposed to be issued, with staking overtaking the network - instead of mining- to validate transactions.
However, developers have already been looking at other platforms to host their projects. Should Ethereum's second phase be delayed, this may potentially cause many DeFi projects to exit the platform, as the rise in Ethereum's gwei continues to be an issue that needs to be addressed.
Will Ethereum sustain the DeFi craze?
Additionally, with the growing amount of value pouring into DeFi, industry experts have repeatedly questioned whether the Ethereum blockchain could sustain the volume of transactions in the long run. CTO of Bitfinex, Paolo Ardoino, is however positive that Ethereum 2.0 will be scalable enough for DeFi to continue existing on the ecosystem. He said:
"Ethereum has today reached a new all-time high. The price of Ethereum is going up in a resurgent decentralized finance (Defi) space. While the explosion of projects in Defi has caused growing pains for Ethereum, layering solutions are in the works that are helping the network to scale."
Previously, Ethereum co-founder Vitalik Buterin had also assured that scalability and gas fees would be improved on ETH 2.0 with rollups. However, growing DeFi projects have threatened to exit already or have created alternatives to host protocols. A budding network is Polkadot.
Aspiring Ethereum killer: Polkadot
Dubbed the "Ethereum killer," Polkadot is a relatively new blockchain and a third-generation network that strives to be an improved version of Ethereum. Polkadot enables projects to deploy their own blockchains through a "parachain" feature that provides smart contracts functionality and connects to the main chain - Polkadot.
In this instance, Polkadot acts as the "relay chain." The ecosystem aspires to expand its list of protocols, and it has already began to make a name of its own, starting with its native DOT token. Recently, DOT outranked XRP, stealing its spot as fourth-largest crypto by market cap.
Image source: Shutterstock
Ethereum Gains $10M Investment as 20% of ETH 2.0 Target Staked, Vitalik Buterin Discusses Expectations
Read More