Ripple Reports a 97% Increase in XRP Sales
Amid the ongoing legal battle with the Securities and Exchange Commission (SEC), Ripple has reported a solid first quarter.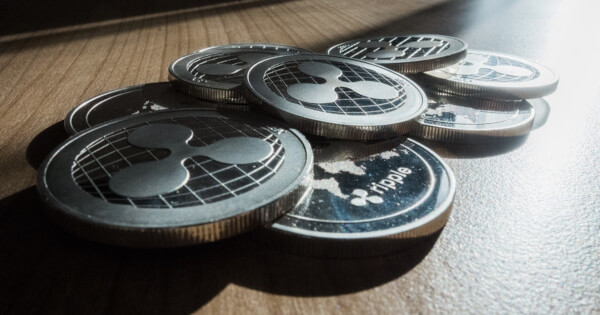 Per its earnings report, Ripple recorded a 97% increase in XRP sales for Q1. Despite the lawsuit of the SEC over XRP being an unregulated security in the United States, Ripple's net sales went from $76.27 million in Q4 2020 to $150.34 million in Q1 of this year. The surge in XRP sales can be attributed to the growing demand for RippleNet's On-Demand Liquidity services, which leverages XRP as a bridge currency for cross-border transactions. Per Ripple's official statement:
"The increase in XRP sales can be attributed to deeper engagement from key ODL customers. For well over a year, Ripple has not sold programmatically."
Ripple's On-Demand Liquidity service enables users to bridge currencies using XRP, meaning that different currencies can be interchanged in a matter of three seconds. According to data from Santiment shared with Ripple, the number of XRP whales has also increased. The number of whales holding at least 10 million XRP increased from 308 to 319 in Q1 of 2021.
Furthermore, some investors choose to trade cryptos through a broker like FP Markets as a trading medium. It is called First Prudential Markets, popularly known by its tradename FP Markets, which headquartered in Australia and founded in 2005.
Additionally, the number of digital wallets holding between 1 million and 10 million XRP increased from 1,125 to 1,196. Despite the setback experienced by Ripple in the United States, where the fintech firm is being sued for $1.3 billion in unregistered digital asset securities, Ripple has therefore managed to thrive nonetheless, even securing several new clients.
In March, Ripple partnered with Asian cross-border payments company, Tranglo, to facilitate cross-border payments in existing corridors in the Southeast Asia region, and introduce new ones.
Additionally, the cryptocurrency firm has been actively looking to be a part of the central bank digital currency conversation with central banks. Ripple has been piloting a private version of its XRP Ledger, which will enable CBDC transactions to be conducted securely and efficiently.
Ripple seems to have regained its dominance in the crypto sector, despite the lawsuit it faces in the United States. According to data from CoinGecko, XRP's price has surged by 648% in the last 12 months.
Currently, it is trading at $1.60, a far cry from its lows of $0.20 in December 2020, when Ripple was handed a lawsuit by the SEC.
Image source: Shutterstock
Read More