Ripple XRP Down 7%, 3 Reasons Why Its Price Will Pull Back Slightly Before Surging Ahead
Ripple's XRP token outperformed other altcoins throughout the crypto market's bull run, but in the last 24 hours, it has pulled back by 7%.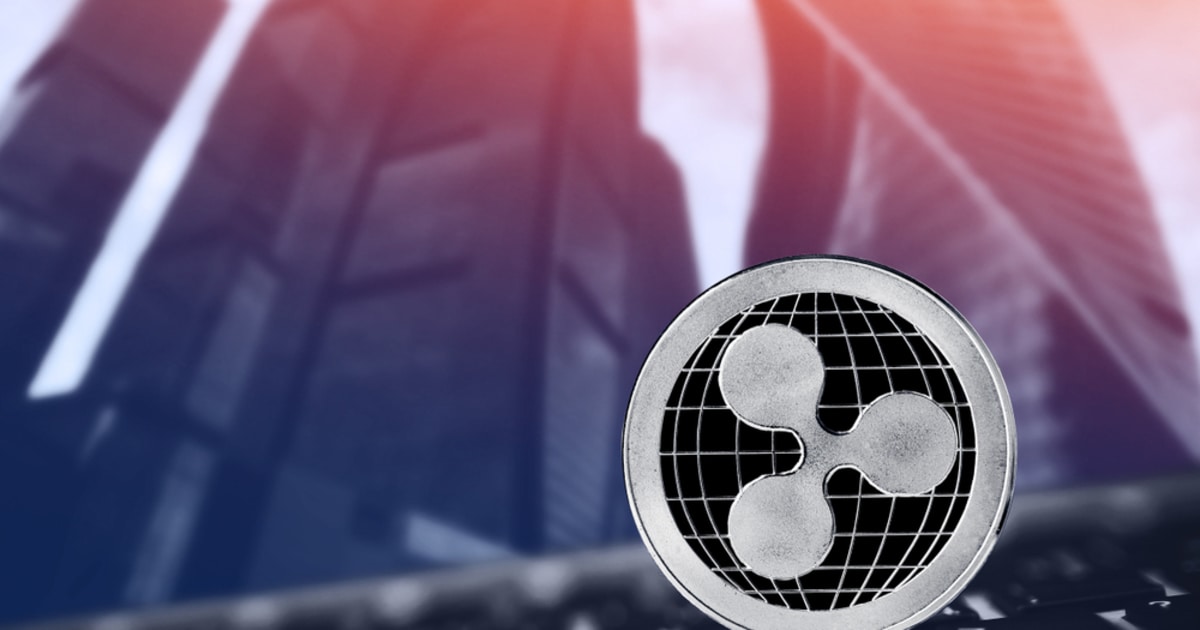 Along with Bitcoin and other altcoins, Ripple has gained significant momentum, triggered by Bitcoin's run to its all-time high. However, the three largest cryptocurrencies by market capitalization, namely Bitcoin (BTC), Ethereum (ETH), and Ripple (XRP) have been in the red since Bitcoin's record achievement, perhaps regaining strength before surging ahead. Ripple's slight pullback could be explained by three fundamental factors.
Ripple mirrors Bitcoin
According to market trends, altcoins have for the most part followed Bitcoin's trajectory, therefore surging alongside the mainstream cryptocurrency when it was rallying bullishly. However, despite gaining significantly in price, BTC has also pulled back slightly from its highs of $19,800. Currently, it has undergone a correction, down 4% on CoinMarketCap. Ripple's XRP token has also dropped slightly in tandem with Bitcoin trading lower.
According to experts, altcoins such as XRP will remain volatile and experience turbulent movement until BTC gains some stability and consolidates.
Additionally, XRP has managed to flip $0.30 into a support level, trudging ahead after the psychological barrier was cleared. Market experts are expecting the cryptocurrency to significantly gain in value, as it managed to double in pricing in just under a week.
Ripple unlocks 1 billion XRP, driving up token supply
Yesterday, Ripple blockchain firm also released a total of 1 billion XRP in two separate transactions of 500 million tokens each. The XRP amount was unlocked from a Ripple Escrow wallet and is estimated to be equivalent to a little more than $662 million in total. With the release of more XRP, the scarcity of the bridge currency will go down, alleviating the demand for XRP tokens. This may in turn lead to a temporary pullback in the price of XRP before the Ripple token resumes its bullish momentum.
Per blockchain tracker Whale Alert:
"500,000,000 #XRP (331,666,216 USD) unlocked from escrow at Ripple Escrow wallet."
The tweet was immediately followed by a similar message indicating that another 500 million XRP, this time worth 330,070,551 USD has been opened.
Normal for crypto to breathe before surging ahead
Furthermore, Bitcoin along with altcoins have historically needed to recover after a bull run. This is even seen as an essential step by some market experts. According to a senior financial analyst at FxPro, Alex Kuptsikevich, it is a perfectly normal phase for cryptocurrencies, to recover from being overbought. He said :
"Crypto prices can show sharp fluctuations, so the main thing to know is that this stage was needed to continue the rally. Technical indicators have been in the extreme overbought territory for this long."
XRP's price is expected to surge ahead, despite its recent break in momentum. With Ripple-funded Flare Network's token airdrop, where Spark (FLR) tokens could be made available for trade with XRP on a 1:1 ratio, XRP's bullish rally is predicted to continue.
Image source: Shutterstock
Read More