Robinhood Compromised as Dark Web Hackers Allegedly Hold More Than 10K Login Keys
More than 10,000 Robinhood trading accounts have allegedly been breached, but despite complaints from customers, it appears as though the brokerage has not acted on it.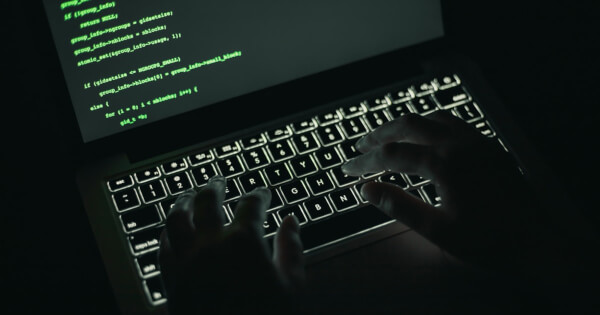 According to a report by Bloomberg on dark web marketplaces, more than 10,000 login keys linked to Robinhood accounts were up for sale on the darknet market. Speaking about the hack suffered by the trading platform, Eli Dominitz, the CEO of cyber intelligence firm Q6 Cyber, observed that the amount of Robinhood-related emails for sale were 5-to-1 compared to other brokerages, an implication that Robinhood accounts were easy targets for hackers. He further added:
"If they feel that Robinhood gives them greater upside than trying to steal money from Bank of America, that's what they're going to do."
Though customers of the investment and trading application have complained that their emails have been hacked, the company has stood by the belief that "a stolen email alone isn't enough to compromise a brokerage account."
As shared by Bloomberg, Robinhood assured its customers that security measures were rigid and encouraged them to use two-factor authentication to secure their accounts. Although the stocks and trades platform was reported to have increased their customer service team, it appears as though clients have still been unsatisfied with the way Robinhood has dealt with the security breach.
Speaking about his experience, one customer expressed his dissatisfaction and reported that his problem was only solved after he was locked out of his account for more than a month.
The stock investment platform was not the only brokerage that Bloomberg included in its overview of dark markets. The report by Bloomberg found that nearly 1,000 TD Ameritrade Holding Corp. accounts were also compromised, and financial credentials were sold on a dark market called SliPP.
The emergence of dark web markets
A recent report from CipherTrace found that despite the number of dark markets that have been shut down lately, new ones have emerged, as dark web platforms are relatively easy to launch and generate a great amount of profit. On these platforms, illicit goods from drugs, malware to login credentials are sold by vendors. Often, most transactions are conducted with cryptocurrencies, such as Bitcoin and Monero.
Currently, the largest worldwide dark web market is estimated to be Hydra, a Russian-based darknet behemoth that is reported to have generated more than $1.2 billion in revenue.
Image source: Shutterstock
Read More