Robinhood to Roll Out New Features for Dogecoin and Other Cryptocurrencies as GameStop Hearing Looms
Robinhood announced its intention to implement cryptocurrency deposits and withdrawals. Currently, although certain cryptocurrencies could be traded on the platform, customers are unable to access the funds or transfer them to other digital wallets.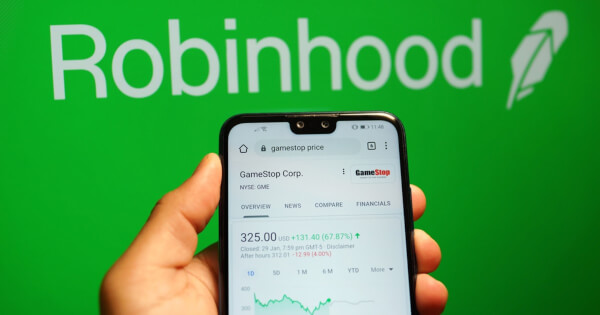 Per Robinhood's announcement:
"So much interest in Crypto! To be crystal clear, we fully intend to provide the ability to deposit and withdraw cryptocurrencies, including DOGE. Robinhood Crypto does NOT currently invest in cryptocurrency or use any customer cryptocurrency for our own benefit."
Robinhood also rectified that cryptocurrency deposits will be held in digital wallets custodied by the firm. However, it clarified that it did not use client funds for its own gains.
Currently, Robinhood offers a total of seven cryptocurrencies on its trading platform, namely Bitcoin, Bitcoin Cash, Bitcoin SV, Dogecoin, Ethereum, Litecoin, and Ethereum Classic.
Game Stopped?
Robinhood's addition of new cryptocurrency features to its trading platforms come at a time when centralized financial systems have increasingly been criticized for the excessive power and control it holds over consumers.
The US-based trading platform recently came under fire for stopping the purchases of several hot stocks that were skyrocketing in January following the collaborative action of Redditors from the forum WallStreetBets to boost GameStop and AMC shares. Following this, purchases of GameStop (GME), AMC (AMC), and Blackberry (BBE) were halted on Robinhood, spurring anger from many who criticized Robinhood for being impartial and acting in a way that will benefit institutional short sellers but harm the average retail investor.
Robinhood cited "extreme volatility" as a reason for its decision to halt purchases of the hot stocks. Currently, a hearing is to be held on Thursday, February 18, through which the US Congress will discuss with Robinhood and Reddit executives about what went down.
Prior to this, Robinhood had already been criticized both by regulators and customers for limiting the purchase of a handful of securities running on its platform.
Image source: Shutterstock
DeFi and Crypto Community Explode as Robinhood Halts GameStop (GME) Trades
Read More