Robinhood's Crypto Wallet Goes Live, Allowing Crypto Withdrawals for First 1,000 Users
Robinhood's crypto wallet is officially live, allowing the first 1,000 users to make crypto withdrawals.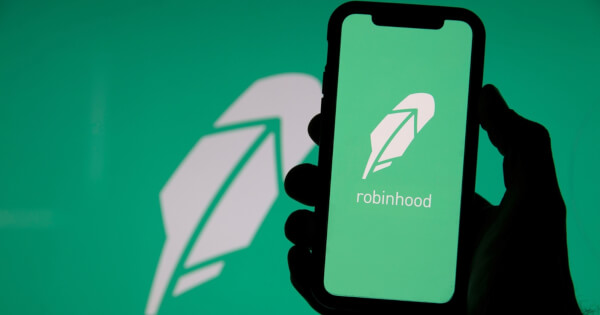 Last November, Robinhood Markets has announced that 1.6 million people are on the waitlist for its cryptocurrency wallet.
But the first 1,000 people who are currently on the waiting list to sign up for a "wallet" can participate in this beta test and can exchange their cryptocurrency from Robinhood with an external crypto wallet.
Robinhood said that although the number of participants is capped at this stage, it plans to expand to 10,000 in March. And hope to be able to roll out to the general public in 2022.
Beta testers have a total daily withdrawal limit and a 10-transaction limit of $2,999 and will require two-factor authentication to be enabled, the company said.
The official announcement reads that:
"Beta testers will help us test core functionality and provide critical feedback to inform the final version of the product."
Robinhood's Crypto COO Christine Brown tweeted today that Robinhood's team will complete the send and receive streams and add a pleasant QR scanning experience, improved transaction history, and support for block explorers.
This is another major milestone for Robinhood's cryptocurrency wallet. Before the beta version of this wallet was launched, Robinhood users could only trade crypto and were unable to withdraw and privately store any cryptocurrencies purchased on the platform.
The beta version of the crypto wallet allows Robinhood clients to send and receive their cryptocurrencies from Robinhood to external cryptocurrency wallets, and will "fully connect Robinhood crypto holders to the larger blockchain ecosystem for the first time."
Robinhood has built world-class security integrations to monitor all transactions, ensuring customers can safely invest and transfer their cryptocurrencies.
As reported by Blockchain.News on December 30, cryptocurrency and stock trading application Robinhood stated that it would start the beta phase of cryptocurrency wallets in mid-January 2022. Customers on the waiting list will be allowed to deposit and withdraw Bitcoin, Ether, Dogecoin, and other tokens.
Image source: Shutterstock
Robinhood Acquires Cross Crypto Exchange Trading Platform Cove Markets
Read More