Singapore to Pump $8.9 Million Into National Blockchain Ecosystem
The Singaporean government has deployed a $8.9 million (S$12 million) national blockchain initiative dubbed the Singapore Blockchain Innovation Program (SBIP) as it seeks to become a global player in the space.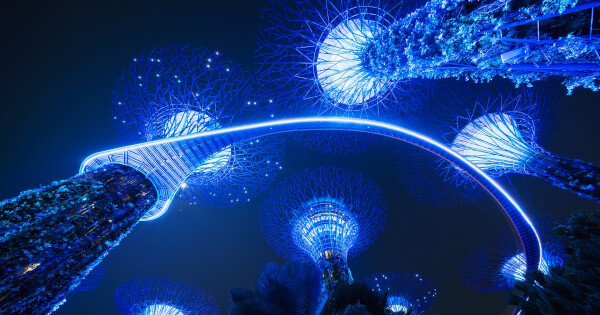 This SBIP initiative was jointly launched by Enterprise Singapore (ESG), the National Research Foundation Singapore (ESG), and the Infocomm Media Development Authority (IMDA).
The conceptualization of blockchain-related projects
As a way to show its commitment to boost Singapore's blockchain ecosystem, SBIP intends to engage nearly 75 companies spread across the divide from multinational corporations to large local enterprises. These companies will be pivotal in conceptualizing 17 blockchain-related projects in different industries like supply chain, logistics, and trade within the next three years.
For instance, SBIP will join forces with DiMuto, an agritech supply chain firm, in deploying blockchain technology to trace and track high-valued perishables. As a result, farmers' creditworthiness will be enhanced.
Peter Ong, the ESG chairman, acknowledged:
"Blockchain technology helps to embed trust in applications spanning logistics and supply chains, trade financing to digital identities and credentials. The acceleration of innovative business solutions under the Singapore Blockchain Innovation Programme will help our enterprises be more globally connected and competitive."
Stemming blockchain scalability
SBIP seeks to address the issue of blockchain scalability, especially in tech environments with high transaction rates. For instance, it will boost interoperability, which will thrust value exchange across various systems. The Singaporean government also intends to expand its blockchain talent pool as this will give ICT firms a broader scope when tapping into this cutting-edge technology.
IMDA chief executive Lew Chuen Hong affirmed:
"As the first major industry-driven blockchain research program, our intent is to proliferate blockchain adoption to a much broader set of industries, beyond just finance. These efforts allow Singapore to build a strong blockchain ecosystem and establish our role as a Trust Hub."
Last month, Singapore collaborated with the Australian Border Force (ABF) in a blockchain trial to enhance cross border trade. This blockchain infrastructure was to make business between the two nations simpler, paperless, and more cost-efficient.
Image source: Shutterstock
Ethereum (ETH) and XRP Price Gains Dwarfed Bitcoin Rally, Which Cryptos beat BTC in 2020?
Read More