South Korea's Crypto Market Gears up to Legitimacy, With Banks Eyeing a Share of the Cake
With the incoming South Korean President, Yoon Suk-yeol, pledging the easing of crypto regulations, the market is on a solid path to being significantly legitimized, according to local media outlet The Korea Herald.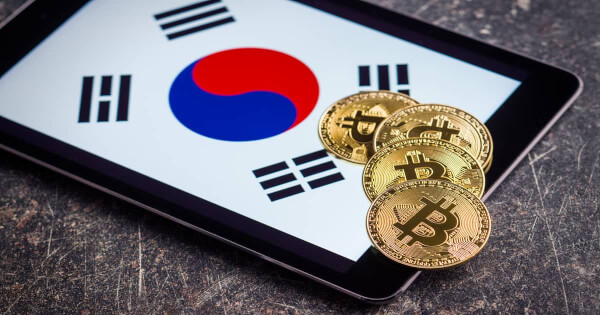 Local banks in the nation intend to ride the wave because they are seeking authorization to enter the crypto space. Per the report:
"Local banks are currently preparing to submit a request with incoming President Yoon Suk-yeol's presidential transition committee to allow them to enter the crypto business."
Through the Korea Federation of Banks, a representative body of commercial banks, the financial institutions asked domestic lenders to evaluate their draft of dealing with crypto. The banks raised concerns that the crypto market in the country could be monopolized because a "certain local crypto exchange" accounted for 90% of the market share.
As the fourth-largest economy in Asia, South Korea has experienced a notable crypto adoption rate.
For instance, Koreans invested 52.8 trillion won, approximately $43.6 billion, in cryptocurrencies last year, according to data by the Financial Supervisory Service. This information was obtained from the five major crypto exchanges in the nation, namely, Bithumb, Gopax, Korbit, Coinone, and Upbit.
Crypto investors in their 20s and 30s accounted for 36% of the share at 19.4 trillion won.
Crypto exchanges in South Korea have been experiencing exponential growth as retail investors continue joining the digital asset market bandwagon. Therefore, commercial banks in the nation seek a share of this cake.
Kim Kap-lae, a research fellow at the Korea Capital Market Institute, believes the incoming administration should revamp the regulatory system by looking at the characteristics of cryptocurrencies.
He added:
"The lack of an information disclosure system has been preventing crypto investors from receiving necessary information."
Upon taking office in May, South Korean President-elect Yoon Suk-yeol vowed to zero-tax crypto trading gains not exceeding 50 million won, approximately $40,000, similar to stock gains.
Image source: Shutterstock
LG Electronics Expands Business in terms of Blockchain Technology & Crypto
Read More