Square Inc. Launches Alliance for Crypto and Blockchain Companies to Fight Patent Trolls
Jack Dorsey's payment company Square has announced that it has successfully launched an initiative called "Cryptocurrency Open Patent Alliance," dedicated to empowering blockchain and crypto-driven companies in the technological sector and to protect them from patent hoarding trolls.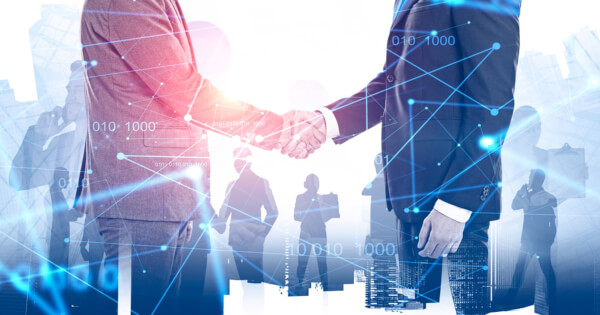 COPA for cryptocurrency technology advancement
Through this open-source alliance, Square hopes that the crypto technology sector could grow, innovate, and subsequently, better products could be put forth for all to benefit. The Cryptocurrency Open Patent Alliance (COPA) is designed to enable blockchain companies to join forces in order to prevent competing companies from locking up useful technologies through patents. According to Square, patent trolling – the practice through which a company attempts to stifle the competition and reap profits through court rulings by claiming patent infringement violation – would only hinder the technology sector and "stifle innovation."
Proudly talking about his company's new project, co-founder of Square Jack Dorsey said:
"Square is putting all of our crypto patents into a new non-profit org we're calling the Crypto Open Patent Alliance, which will maintain a shared patent library to help the crypto community defend against patent aggressors and trolls. Join us! #bitcoin"
To become a member of the Crypto Patent Open Alliance, crypto entities and firms have to pledge to make their patents freely accessible for all other members through a shared community library. Any company working in the crypto field could join COPA, regardless of whether it possesses patents or not.
Square further explained by saying that the library served as a collective shield to protect against patent trolls and hoarders. The payments company has been reported to have ventured into the cryptocurrency sector in 2018. It has already led by example by placing its own crypto patents in the new library. Square is hoping that by joining forces, this could benefit the whole crypto and blockchain community, fueling technology growth and innovation.
Patent troll claims he is Satoshi
Among the many patent trolls out there, self-proclaimed "Bitcoin founder" Craig Wright figures among one of the most controversial ones in the industry. The Australian programmer has long claimed that he was Satoshi Nakamoto, the anonymous creator of Bitcoin. He has frequently been accused of patent hoarding, securing multiple blockchain patents.
Earlier this year, Wright along with his business partner reportedly mined 1.1 million Bitcoin, estimated to be worth over $8 billion. However, when Kleiman passed away, Wright was caught in a legal battle with his former business partner's brother, Ira Kleiman, who claimed that he was entitled to half of the Bitcoin mining empire left behind by his brother.
Ethereum co-founder Vitalik Buterin had in the past addressed Craig Wright over a heated debate on patent hoarding, calling out the self-proclaimed Bitcoin founder and saying:
"If you're bragging about how many 'blockchain patents' your country/company/organization has, you don't understand blockchains."
Image source: Shutterstock
Read More