Stablecoin Issuer MakerDAO Invests $500m into U.S Treasuries & Corporate Bonds
MakerDAO, a decentralized autonomous organization (DAO) tasked with the governance and issuance of stablecoin DAI, on Thursday allocated $500 million for investment in U.S. short treasuries and corporate bonds.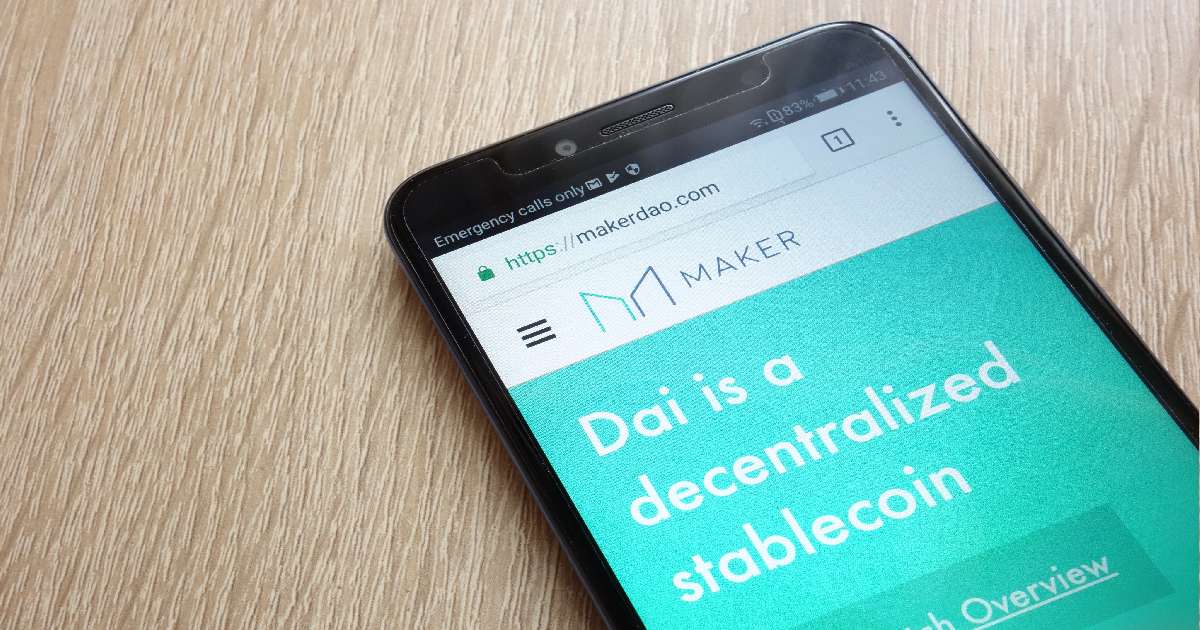 According to the announcement, the strategic investment will see 80% of its overcollateralized stablecoin DAI converted into U.S. short-term Treasuries and the remaining 20% invested into corporate bonds. The move aims to diversify MakerDAO's balance sheet into scalable traditional finance investments, expanding revenue streams and limiting exposure to any one asset.
European wholesale lender Monetalis is acting as the advisor, while digital asset bank Sygnum is the lead partner in the $500 million diversification effort.
In June, MakerDAO voted on a proposal aimed at helping it weather the bear market and use untapped reserves by investing 500 million DAI stablecoins into a combination of US treasuries and corporate bonds. The largest delegates in MakerDAO voted for the 80/20 split allocation. They reasoned that the allocation would be beneficial for the Maker protocol in the long term in many ways, including its new exposure to major traditional financial institutions and learning to manage finances in a bear market.
The DAO's decision to invest such a huge amount of funds was based on recommendations by several members who believed that deploying the unused funds could help boost the protocol's profitability with minimal risk.
The development signals a strategy by a major digital asset firm to move beyond the crypto landscape and earn yield from traditional "safe" financial investments with its flagship cryptocurrency DAI stablecoin.
MakerDAO is the governing body of the Maker protocol, and Dai is a decentralized, collateral-backed stablecoin on the Ethereum blockchain. The Maker protocol leverages Ethereum smart contracts to automate the collateralization and lending of its stablecoin (DAI), as well as provide other functionalities of other cryptocurrencies.
The development is a good example of decentralized governance participation to give more stability to the tainted algorithmic stablecoins. In May, Terra UST stablecoin, which was the fourth-largest stablecoin on the market during that time, crashed, wiping out investors globally. Besides wrecking investors, Terra's destruction renewed scrutiny of the entire stablecoin and crypto space.
Image source: Shutterstock
MakerDAO Intends to Depeg DAI from USDC
Read More