Standard Chartered Enters The Sandbox Metaverse
Banking giant Standard Chartered has entered the metaverse with The Sandbox to build a virtual space for its clients and supporters.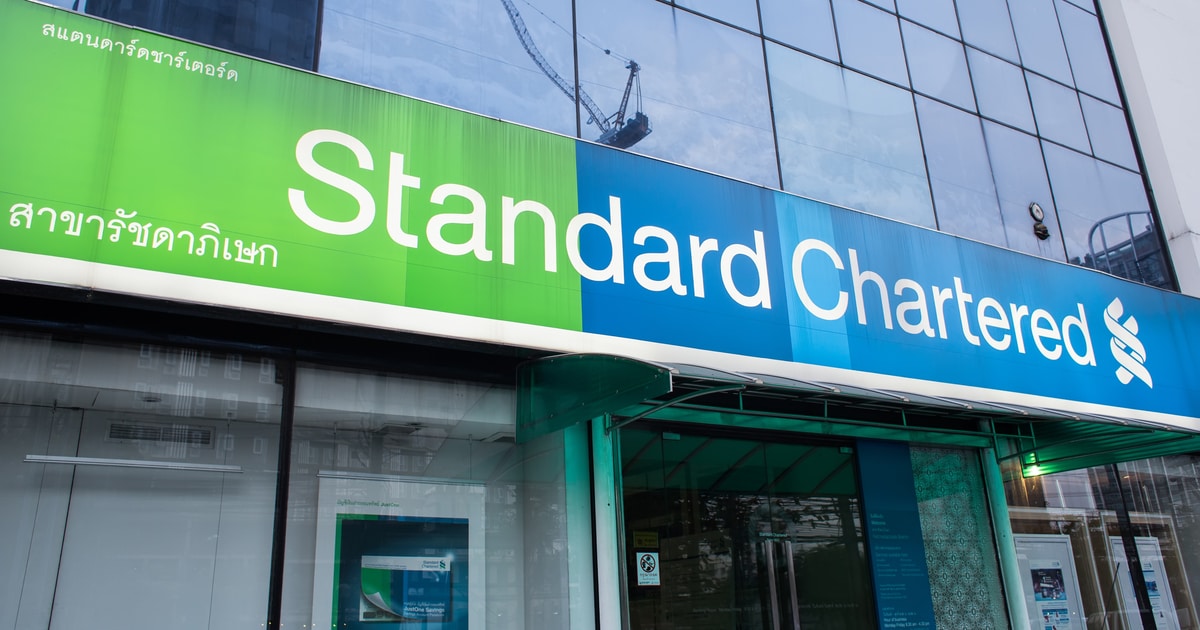 The UK-based multinational banking and financial services company said that its virtual land for the Hong Kong branch will be located in The Sandbox's Mega-City district.
The Sandbox is a subsidiary of Hong Kong-based Animoca Brands.
Standard Chartered said that the plan to enter The Sandbox metaverse is to experiment and develop immersive experiences for its customers and attract creatives and sports enthusiasts.
Mary Huen, Chief Executive of Standard Chartered in Hong Kong said in a statement "having acquired virtual land in Mega City, a natural choice for the Bank given its distinctive Hong Kong theme, perfectly fits with our promise of strengthening our continued presence in Hong Kong, whether physical or virtual".
The Sandbox announced in January that it has created Mega-City - a cultural hub - following a successful partnership with multiple Hong Kong partners from various sectors.
It said that the partners joined The Sandbox's virtual real estate by acquiring LAND NFTs similar to the one secured by Regal Hotels in the open metaverse.
Until now, The Sandbox has secured over 165 partnerships, including Adidas, Snoop Dogg, The Walking Dead, South China Morning Post, The Smurfs, Care Bears, Atari, CryptoKitties, Shaun the Sheep, Mcdull, and Hanjin Tan, to build a fun, creative play-to-earn platform that offers virtual worlds and game experiences owned and created by players.
Other prominent partners include Hong Kong tycoon Adrian Cheng, alternative investing leader Sun Hung Kai & Co, professional services firm PwC Hong Kong, blockchain-related investment and asset management company TIMES CAPITAL and other local investors.
Many other banks have also planned to enter the metaverse.
According to a report from Blockchain.News, HSBC Bank announced a partnership with The Sandbox on March 16, 2022, to build its presence in the Hong Kong-based company's metaverse.
Through the partnership, HSBC acquired a plot of LAND, virtual real estate in The Sandbox metaverse, which it will develop to engage, entertain, and connect with sports, esports and gaming enthusiasts, the report added.
Another banking giant JP Morgan has also stepped into the metaverse with the Decentraland platform, which has allowed visitors to interact with the digital space of the company and other clients.
In its most recent development, Hong Kong's Regal Hotels Group announced its entrance into the metaverse with project MetaGreen in partnership with The Sandbox, scheduled for completion by October 2022.
Regal Hotels has said that MetaGreen is a project to build an environmental, social and governance (ESG) themed plot of "LAND" in Animoca Brands' subsidiary, The Sandbox - a decentralised gaming virtual world.
More details regarding MetaGreen's pioneering decarbonise-to-earn model will be released in the coming months. Regal hotels also has plans to invite additional ecosystem partners to join its initiative.
Image source: Shutterstock
Hong Kong's MTR Becomes World's 1st Transport Operator to Enter The Sandbox Metaverse
Read More