Swedish Central Bank Delays CBDC Plans Again
The world's oldest Central Bank, Sweden's Riksbank, published results of its pilot project for its proposed central bank digital currency, the e-krona.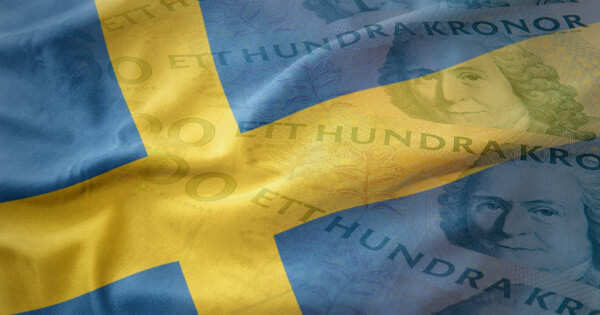 According to the conclusions of the report, the speed at which cash usage has dropped in Sweden could pose a potential problem. This is how a central bank digital currency could come in as cashless payments are on the rise. Per the report: "To prepare for a future in which fewer and fewer people pay in cash, the Riksbank is investigating the possibility of issuing digital cash – the so-called e-krona."
Although the initial timeline for the release of the e-krona was set a tentative date in 2018, Riksbank has once again delayed the deadline. The Swedish Central Bank revealed that the current pilot project will not be ready before next year and has even suggested that the project may extend until the end of 2026.
Bloomberg economist Johanna Jeansson shared with Fortune: "The motivation for introducing a central bank digital currency may change as policymakers explore the issue. Simply introducing a complement to cash for retail transactions may not make much of a difference in the economy. Using wholesale CBDCs in cross-border transactions has the potential to raise efficiency."
Different governments have taken different approaches with central bank digital currencies. The United States Federal Reserve, for one, do not see the need to issue a digital currency first, a strategy that China's Central Bank seems to have adopted.
Federal Reserve Chairman Jerome Powell recently said that the United States was looking to do it right, rather than to be first. This cautious approach to CBDCs is shared by the European Central Bank (ECB) as well. Recently, ECB President asserted that a decision on whether to move forward with a central bank digital currency project will be announced by mid-2021. She said, "We need to make sure we do it right."
Image source: Shutterstock
ECB to Announce by Mid-2021 Whether It Will Move Forward with CBDC Issuance
Read More