Tether Launches USDT Stablecoin on Near Network to Unlock New DeFi Products
Tether Operations Limited, the company behind USDT stablecoin, announced on Monday that it has launched Tether (USDT) stablecoin on the Near Network, a proof of stake (PoS) blockchain, as part of efforts to continue expanding integrations with diverse blockchain networks.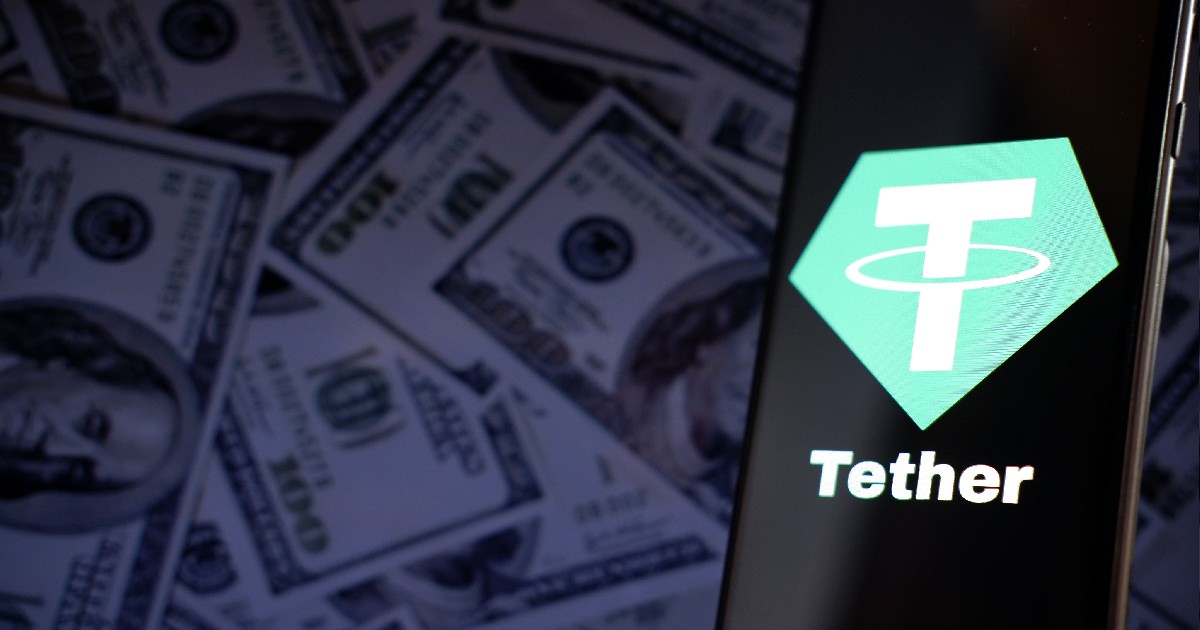 Tether USDT is now live on the Near Network, a smart contract-enabled blockchain platform designed to host decentralized applications (dApps), and strives to compete with Ethereum and other major smart contract-enabled blockchains like EOS and Polkadot.
The integration of Tether USDT into the Near blockchain is a major milestone in the company's commitment to increasing the presence of the stablecoin in decentralized finance (DeFi) ecosystems.
Paolo Ardoino, Tether Chief Technical Officer, said:
"The launch of USDT on Near blockchain will undoubtedly unlock new DeFi products and impact on volume growth of the Near DeFi ecosystem to be remarkable. The NEAR ecosystem has witnessed historical growth this year and we believe Tether will be essential in helping it continue to thrive."
Ardoino added that trading Tether on the NEAR protocol would help alleviate the potential adverse effects associated with market volatility and accelerate scalability for its (NEAR) users.
With the addition of the Near Network, Tether USDT is now available on 13 various networks. The stablecoin is now live on blockchains such as Polygon, Kusama, Ethereum, Tezos, Solana, Algorand, EOS, Liquid Network, Omni, Tron, and Bitcoin Cash's Standard Ledger Protocol.
In June, Tether expanded the list of blockchain networks supporting its flagship stablecoin USDT to Tezos, a proof-of-stake (Pos) platform for creating smart contracts and decentralized applications (dApps).
Tether was launched in 2014 and issued on the Bitcoin (BTC) blockchain via the Omni Layer protocol, a solution used for building and trading digital assets on top of Bitcoin.
Responding to Market Dynamics
The use of stablecoins on public blockchains like Ethereum has grown significantly, making them integral to DeFi operations.
Many market stakeholders consider that the upcoming Ethereum Merge could affect the stability of stablecoins as it hosts most DeFi applications. The Merge, which is expected to happen on September 15, will see the Ethereum blockchain move from its Proof-of-work (POW) consensus mechanism to Proof-of-Stake (POS) consensus method.
Major stablecoin issuers like Tether (USDT) and Circle (USDC) have already announced plans to support the outcome of the Merge.
In June, Tether launched a British stablecoin version to capitalize on the UK government's desire to make Britain a global crypto hub.
Like its US dollar counterpart, of which $67 billion is actively traded on crypto markets, the UK stablecoin is built on the Ethereum blockchain, and its value is set at £1.
The launch of the GBPT token comes at a time when the crypto market is being tested with the recent huge price plunge. The industry as a whole has contracted from almost $3 trillion of trading tokens to less than $ 1 trillion, and the leading cryptocurrency, Bitcoin, has declined from a high of $69,000 to around $20,000.
Tether's largest token, the USDT stablecoin Tether, fell by more than $8 billion in just over a week as investors rushed to cash out into safer assets, and the total value circulating dropped by almost $20 billion since the peak.
Despite the falls, Tether said its business has never been more stable and pointed out the speed with which the billions were withdrawn as evidence showing the company's strength.
In early June, Tether faced redemption requests for $10 billion of USD₮ redemptions within a single week and could easily fulfil all requests.
Despite the crypto crash, the UK government continued to support the sector and singled out stablecoins as an area that needs regulatory encouragement.
Image source: Shutterstock
Stablecoins Hit $20 Billion by Market Cap Milestone, More Investors Favouring Tether as Hedge
Read More