Tezos Now in Sixth Iteration After Florence Upgrade Goes Live
The Tezos network is about to complete its sixth protocol upgrade, ushering in gas optimizations, increased operation sizes, and more.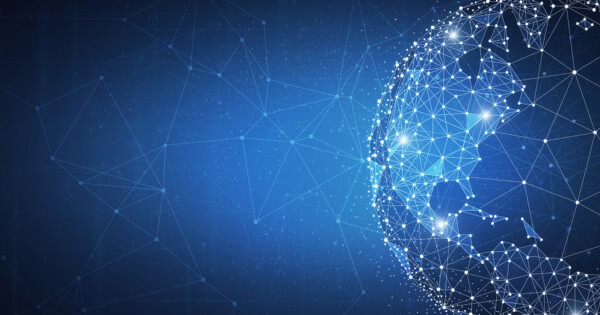 Titled "Florence," the upgrade comes only three months after the last successful upgrade, dubbed "Edo." The sixth iteration of Tezos comes as the platform is gaining significant ground in user engagement.
The upgrade brings improvements in four key areas, designed to ensure optimization and reliability. Firstly, the maximum operation size is double the previous version, meaning that the platform can now support far more complex smart contract operations.
At the same time, the Florence update brings gas optimizations that ensure complex transactions can continue to execute without significantly increasing fees.
The third improvement is to make smart contract programming more intuitive. Following the Florence update, developers can now write more complex contracts with a reduced risk that they'll produce an unexpected outcome, often referred to as a bug or vulnerability in the smart contract code.
Finally, Tezos now has a more reliable amendment process, thanks to the removal of a Test Chain feature in its economic protocol.
Rapid Iteration Thanks to Self-Governance
Tezos is designed as a self-governing platform, which is to say it operates significantly differently to Bitcoin or Ethereum, which use external governance protocols. With Tezos governance, any validator, called bakers, can propose a protocol change on which the other bakers cast votes. If the vote passes, the change is automatically enshrined into the next update, ensuring a "code is law" principle.
By comparison, Bitcoin and Ethereum operate a more informal system of governance where developers submit a proposal to a core group, which decides on the updates to be included. Although both systems have their critics, Tezos was founded on the principle of being a self-governing system, as a way of avoiding the kind of community divisions and contentious hard forks such as those that resulted in Bitcoin Cash or Ethereum Classic.
The fact that Tezos is now in its sixth iteration and that it can implement a significant upgrade like Florence only three months after the last update appears to vindicate the decision to be self-governing. In contrast, Bitcoin's pending Taproot update will have been over a year in development by the time it's due to go live in late 2021. Furthermore, it's Bitcoin's first major protocol upgrade since SegWit went live in 2017.
The name "Florence" was chosen to convey the idea that Tezos is currently finding itself in a Renaissance moment, thanks to the surge of interest in NFTs and broader use cases of blockchain technology. As the enthusiasm for NFTs has taken off over recent months, artists and creators from outside the blockchain community have been quick to recognize the opportunity.
However, Ethereum-based NFTs are proving to be controversial for members of the digital art community due to the platform's continuing reliance on the energy-intensive proof-of-work consensus. Therefore, many, including Joanie Lemercier and Mike Tyka, have opted to mint their digital creations as NFTs on Tezos NFT marketplaces such as Hic et Nunc or Kalamint.
As a testament to its rapidly growing popularity, Tezos surpassed 1.3 million contract calls in April, over three times its March total.
Image source: Shutterstock
Read More