The Bank of Russia Wants Strict Limits for Non-Professional Russian Crypto Investors
The Bank of Russia has published a proposal that aims to limit the amount of digital assets that non-professional investors can purchase in a year. In other words, the central bank has proposed to set limits on annual digital asset investments by non-professional investors.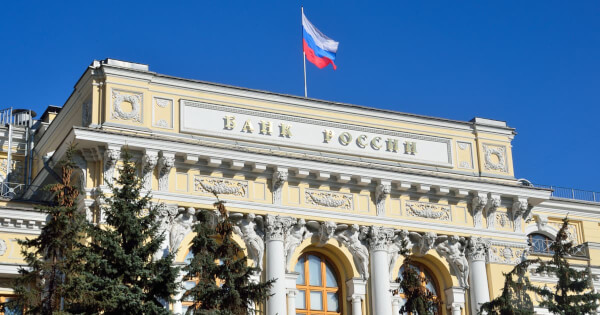 In the proposal published on October 14, Russia's central bank has suggested that non-professional investors in the country should not be allowed to invest more than 600,000 Russian rubbles (about $7,800) worth of digital assets in a year.
The central bank announced that both digital financial assets and other digital assets would be part of the cap, implying that stablecoin holdings, tokenized securities, cryptocurrencies like Bitcoin would all count on the law.
However, there are no limits set on the amount that professional investors would be allowed to invest in stablecoins, tokenized securities, or crypto assets.
An individual must meet the following five requirements to be regarded as a professional investor:
Have a net worth of not less than 6 million rubble ($7,800)

Own securities that total more than $7,800

Have a degree in economics

Frequently trade large amounts of securities

Have working experience in a financial organization for at least two years
Currently, the requirements are only proposals, as the central bank stated that it is willing to listen to feedback from the public on the matter until October 27.
The new proposal is part of the nation's newly passed cryptocurrency law "On Digital Financial Assets" or DFA, which would come into effect from January 1st 2021 when the country's very first crypto-related law (DFA) is implemented.
Russia Seeks to Launch A CBDC
Russia's central bank has recently built up its work with a focus on digital assets. On October 14, the country's major financial regulator published a report that announced a potential issue of its own national digital currency recognized as the 'Digital Rubble.' In the report, the regulator said that the national economy is rapidly becoming digitized, a trend that has led to the need for advanced payment systems, which are built on a state-backed digital currency. However, the central bank has clarified that while it is still examining the feasibility of issuing a government-back digital currency, it has not yet decided to do so.
Image source: Shutterstock
Read More