The Central Bank of the Republic of Turkey Plans to Launch CBDC in 2023
Turkey's Presidential Strategy and Budget Office reportedly have submitted the President's annual plan for 2023, which included discussions on a central bank digital currency (CBDC). The Turkish government plans to launch its country's central bank digital currency (CBDC) by next year.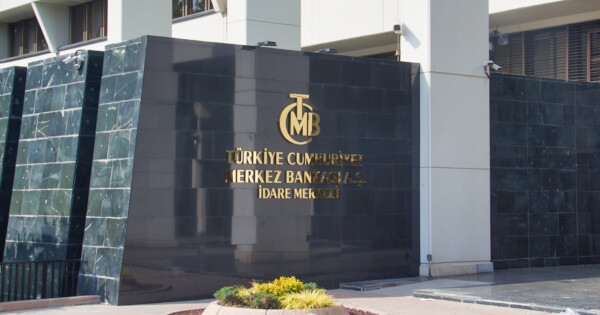 Under the subheading of "Policies and Measures", the balance of payments part of the plan states that "a blockchain-based central bank digital currency will be implemented" in 2023, and the responsible agency is the Central Bank of Turkey, in cooperation with the local Ministry of Finance and scientific and technological research institutions.
In September 2021, the Central Bank of the Republic of Turkey signed a bilateral memorandum of understanding with ASELSAN, HAVELSAN, and TÜBİTAK-BİLGEM and established a "Digital Turkish Lira Cooperation Platform".
The Central Bank of the Republic of Turkey (CBRT) has taken the final decision on the issuance of the digital Turkish lira after more than a year of testing and research, and development in the first phase.
The digital Turkish lira system will be integrated with digital identity, FAST (a payment system operated by the Central Bank of Turkey), and the Central Bank of Turkey will cooperate with other banks to conduct research, development, and testing of CBDC.
As recently reported by Blockchain. News, cryptocurrency trading volumes are rising in Turkey as the increasingly authoritarian government in the country is becoming more diligent about setting its currency, the Lira, on fire.
According to data from the Chainalysis blockchain analysis firm, the number of crypto tradings in the country has soared above one million per day as the nation's currency, Turkish plunged to a series of record lows. Converting the Lira into gold or the US dollar has become common among citizens who have seen the Lira lose 90% of its value since 2008.
On October 17, it was reported that the Bank of Jamaica is set to partner with the Government to boost the adoption of its central bank digital currency, JamDex, as a payment method.
The FinTech department of the Reserved Bank of India (RBI) also recently released concept notes on the issuance of its Central Bank Digital Currency (CBDC) in India.
Image source: Shutterstock
First Private Bank Joins Turkish Digital Asset Blockchain Network
Read More