London Hard Fork Saved Ethereum Users $844m in Transaction Fees via Base Fee Refunds
The London Hard Fork or EIP 1559 upgrade sought to make the Ethereum network deflationary by injecting a scarcity parameter since going live on August 5. This is because Ether was to be burnt every time it was used in transactions.
Furthermore, a base fee was introduced for every transaction undertaken to give all users a fair opportunity. The dividends of the EIP 1559 upgrade seem to be paying off because ETH users have experienced base fee refunds worth $844 million so far. Crypto insight provider unfolded confirmed:
"Since activation on August 5, 2021, Ethereum's fee market upgrade, EIP 1559, has saved users a total of $844 million in transaction fees through base fee refunds."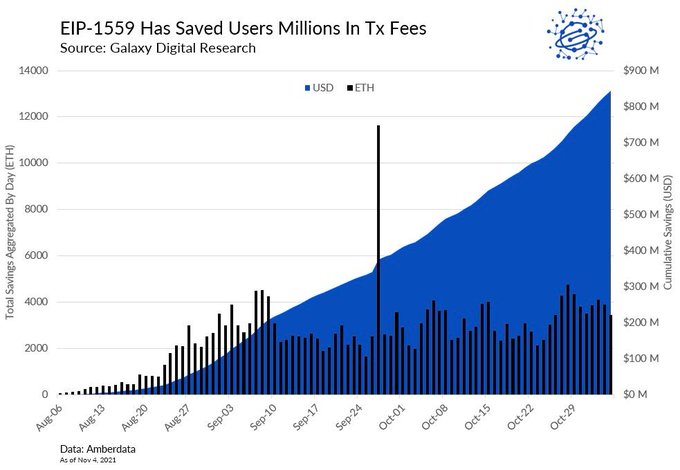 Burnt Ether has been going through the roof because it recently crossed the 1 million ETH mark, with base fee burns hitting a historical high of 360K ETH in November.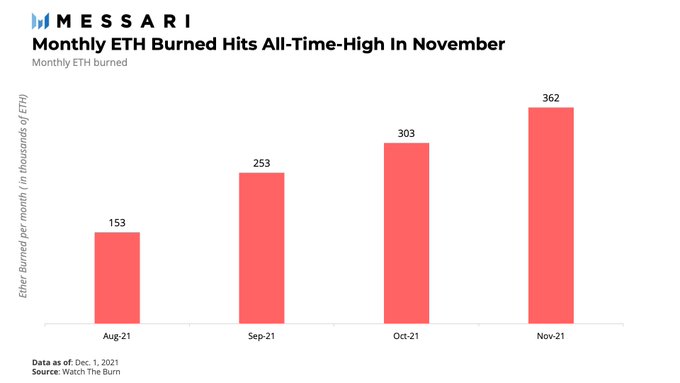 With scarcity being continuously introduced in the Ethereum network through burnt Ether, whether this will go on being the catalyst for a price increase remains to be seen.
Total value locked in Ethereum 2.0 continues to skyrocket
According to on-chain metrics provider Glassnode:
"The total value in the ETH 2.0 Deposit Contract just reached an ATH of 8,463,778 ETH."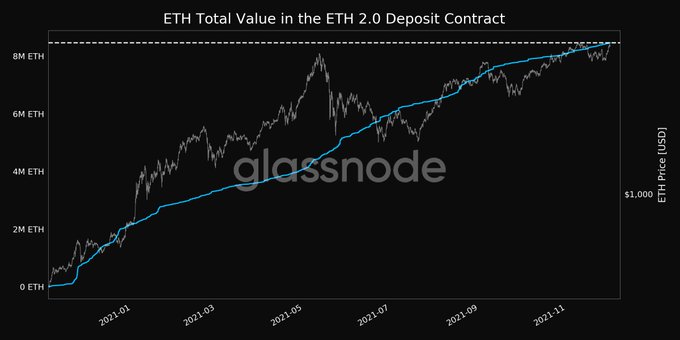 This shows that more investments are trickling into Ethereum 2.0 because it seeks to transit the current proof-of-work consensus mechanism to the proof-of-stake (POS) framework, deemed more cost-effective and environmentally friendly.
Given that the Ethereum network has been grappling with the challenge of high gas fees, ETH 2.0 is expected to address this issue amicably.
On the other hand, Ethereum layer 2 (L2) seeks to tackle the scalability issue because it's a distinct network running on top of Ethereum Mainnet (layer 1).
Image source: Shutterstock
The London Hard Fork Has Saved Ethereum Users $844 Million in Transaction Fees via Base Fee Refunds #https://blockchain.news/news/The-London-Hard-Fork-Has-Saved-Ethereum-Users-844-Million-in-Transaction-Fees-via-Base-Fee-Refunds-c981de0d-4293-4ef1-9e53-8b17515d2261


Read More