US CFTC Charges BitMEX For Operating Illegal Crypto Derivatives Exchange
On October 1, the US Commodity Futures Trading Commission charged owners of BitMEX cryptocurrency derivatives exchange for illegally operating in the United States.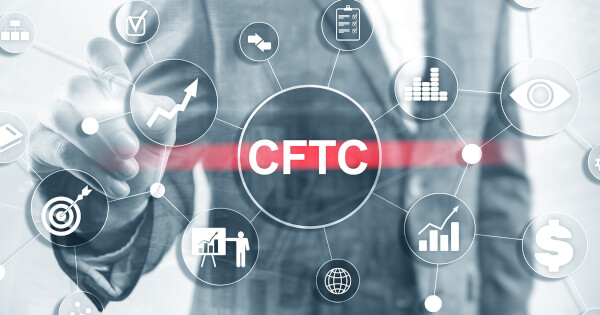 In a complaint filed in the US District Court for the Southern District of New York, the CFTC brought a civil enforcement action against Arthur Hayes, the CEO, and co-founder of BitMEX, Samuel Reed, the exchange's CTO and co-founder, and Ben Delo, its co-founder for operating an unregistered trading exchange and violating several CFTC regulations, including failing to implement required know-your-customer (KYC) regulations and anti-money laundering (AML) procedures.
The Legal Battle Presents Rough Moment for BitMEX
The CFTC claims that from at least November 2014 through the present, and under the leadership of Hayes, Reed, and Delo, BitMEX has been illegally offering leverage retail commodity transactions, options, futures, and swaps on cryptocurrencies, thus allowing customers to use leverages of up to100x and giving them the chance to make profits at a high level from minor fluctuations in crypto prices on its platform.
As per the CFTC, BitMEX has failed to implement the key compliance procedures required of financial institutions that impact U.S markets. The agency charged BitMEX with operating a facility for the processing or trading of swaps without having CFTC approval as a designated swap execution or contract market facility. The regulatory body further charged BitMEX with violating CFTC rules by failing to implement anti-money laundering procedures, customer information programs, and know-your-customer procedures.
According to the CFTC, BitMEX recognizes itself as the world's largest crypto derivatives platform, with billions of dollars of trading volume each day. The commission alleges that the crypto exchange has obtained over $11 billion in Bitcoin deposits and made over $1 billion in fees while conducting most of its business in the U.S and accepting funds and orders from U.S customers.
However, BitMEX has not only failed to register with the CFTC but also failed to implement basic safeguards required by the CEA (Commodity Exchange Act) and CFTCs' regulations designed to protect the U.S market participants and derivatives markets.
Heath P. Tarbert, chief executive and chairman of the CFTC, said:
"Digital assets hold great promise for our derivatives markets and for our economy. For the United States to be a global leader in this space, it is imperative that we root out illegal activity like that alleged in this case. New and innovative financial products can flourish only if there is market integrity. We can't allow bad actors that break the law to gain an advantage over exchanges that are doing the right thing by complying with our rules."
In its ongoing litigation against the owners of BitMEX, the CFTC now seeks restitution for the benefit of customers, civil monetary penalties, disgorgement of ill-gotten gains, civil monetary penalties, and a permanent injunction, permanent trading and registration bans from future violations of the CEA (Commodity Exchange Act).
BitMEX On Receiving End
This is not the first time when BitMEX is facing legal issues. The crypto exchange has been on the receiving end of multiple lawsuits within the last six months or so months, and they cast a long shadow over one of the largest crypto operators in the industry. In March this year, U.K's Financial Conduct Authority (FCA) blew the whistle on BitMEX for not being authorized to operate in the country. The financial watchdog revealed that the crypto exchange has been operating and offering financial services and products to the U.K residents without being given legal authority by the regulator. BitMEX operating without regulators' authorization leaves traders without protection.
Image source: Shutterstock
Read More