US Congress' Attack on Amazon, Google, Apple and Facebook Continues, Can Blockchain Benefit?
As the antitrust hearing with tech giants Amazon, Apple, Facebook, and Google (Alphabet) continues, the question of whether decentralization will subsequently rise as a result of the legal tech-policy hearing has been brought up.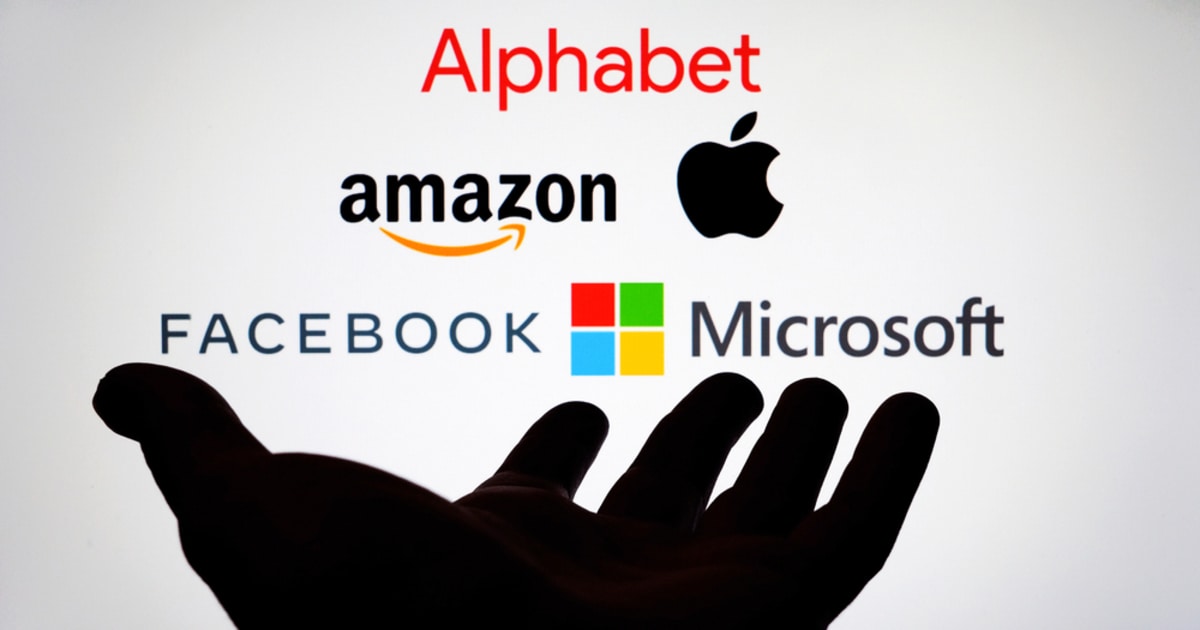 Why Amazon, Apple, Google, and Facebook are subject to Congress' grilling
This week, the Antitrust Subcommittee has released a legal report that involved the Big Tech – Amazon, Apple, Google, and Facebook. US Congressmen have been grilling the tech giants for quite some time, as the tech industry continues to undergo extensive digital transformation.
US Congress has been aiming to sanction the Big Tech for quite some time, as lawsuit complaints directed towards them from competing tech companies have been piling up.
Concerns ranging from consumer privacy breaches to lack of content regulation have been brought up and laid out in the continued antitrust hearing. They include cryptocurrency ad breaches, an abuse of monopoly to crush existing competitors in the industry, and more.
Firms have on numerous occasions complained that the Big Four have leveraged their dominance in many instances to trample existent competition. As a result, the US Congress have been actively working to come up with regulations for Amazon, Apple, Google, and Facebook.
The released report, entitled Investigation of Competition in Digital Markets, reads:
"Although these firms have delivered clear benefits to society, the dominance of Amazon, Apple, Facebook, and Google has come at a price. These firms typically run the marketplace while also competing in it—a position that enables them to write one set of rules for others, while they play by another, or to engage in a form of their own private quasi regulation that is unaccountable to anyone but themselves."
Can blockchain benefit from the antitrust hearing?
With the US Judiciary Committee actively working on imposing rules for Big Tech, the blockchain sector may stand to benefit. The proposed sanctions by US Congress will most certainly put a reign on Amazon, Apple, Google, and Facebook's monopoly if passed, making way for blockchain technology's rise in popularity.
The concentration of power on distributed ledger technology is technologically impossible, as all transactions are recorded on the block and can be accessed by at any time, removing the need for a third-party entity. Furthermore, most chains follow a decentralized principle.
Twitter CEO Jack Dorsey had previously backed the blockchain industry and hinted that Twitter may be moving towards an open-source media protocol, where the security of content would be in the hands of individuals. He also backed Bitcoin and its underlying infrastructure and said:
"Blockchain and Bitcoin point to a world where content exists forever, where it's permanent, doesn't go away and exists forever on every single node that's connected to it."
Apple and Google ban Fortnite
At the time of writing, Apple and Google are both involved in a legal battle with Fortnite's parent company Epic Games. The tech giants hold a 30% commission rate over Fortnite transactions operating on their platforms, a technicality that Epic Games has tried to loophole by employing a currency of its own.
Following this event, Apple and Google have both banned Fortnite from their respective app stores.
US Congress attempts to regulate Big Tech
In an attempt to update antitrust legislation and to lower the market dominance of the 'Big Four Tech' companies, legislators have proposed to label future acquisitions by "dominant platforms" as illegal, unless proven otherwise. The report reads:
"Subcommittee staff recommends that Congress consider shifting presumptions for future acquisitions by the dominant platforms. Under this change, any acquisition by a dominant platform would be presumed anticompetitive unless the merging parties could show that the transaction was necessary for serving the public interest and that similar benefits could not be achieved through internal growth and expansion."
Image source: Shutterstock
Read More