US SEC Charges "Bitcoiin2Gen" Executives with Defrauding Investors In $11.4 Million Crypto Scheme
The US SEC (Securities and Exchange Commission) has charged three individuals with defrauding investors of $11.4 million through a 2018 controversial initial coin offering (ICO) called "Bitcoiin2Gen (B2G)", a crypto scam heavily shilled by celebrities like Steven Seagal.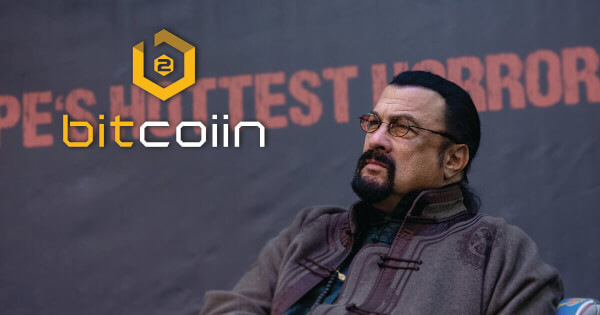 According to the regulator, Kristijan Krstic, (Bitcoiin2Gen and Start Options founder), John DeMarr (company promoter), and Robin Enos violated federal securities laws when they allegedly promised investors a profit from holding the company's cryptocurrency, Bitcoiin, which was sold in what the SEC has considered to be an unregistered initial coin offering.
The SEC revealed that Krstic, DeMarr, and Enos allegedly promised to deliver investors an Ethereum-based token (Bitcoiin2Gen) that the regulator claims never existed. The three allegedly disseminated misleading brochures among 46 investors when they promised a tradable and mineable digital token, but sold the sham for funds they never returned. The culprits generated $11.4 million through "Bitcoiin2Gen" (B2G) project and another one called "Start Options", all of which were unregistered and fraudulent securities offerings.
DeMarr and Krstic face charges associated with violation of securities laws (misconduct and fraud in unregistered offerings). On the other hand, Enos has been charged with aiding and abetting the violations listed above.
Bitcoiin2Gen project also relied on the blessings of Steven Seagal, the famous actor of action movies including "Above the Law" and "Out for Justice." Krstic and DeMarr touted the action movie actor as "brand ambassador" for the "Bitcoiin." Seagal's Twitter account, which had an estimate of 107,000 followers, posted messages about the firm and its initial coin offering in 2018. Early last year, the SEC settled with Steven Seagal over charges associated with failure to disclose that he was being paid as he promoted the cryptocurrency investment.
The commission stated that it viewed B2G as a security and it is conducting ongoing investigations into the digital coin.
Crypto Investors Beware
To protect investors, the SEC continues to issue alert warnings for bogus crypto promotion, Ponzi schemes, and community-based financial scams. There has been a significant rise in consumer complaints associated with investment fraud as criminals try to exploit economic uncertainty across the world to lure victims into investment scams. Such scams promise high returns whereby criminals target victims who are trying to bring in extra income to support their lives. Investors are advised to avoid high-pressure sales pitches that require them to get involved now or risk losing out. The regulator also continuously cautions the public to be wary of celebrity endorsements and always carry out their own research when dealing with cryptocurrencies promising unrealistic returns.
Image source: Shutterstock
Bitcoin Subreddit Surges as Hedge Funds Short BTC, A Coordinated Crypto Buying Attack?
Read More