US SEC Releases Guidelines for Digital Asset Securities as Exchanges Scramble to Delist XRP
US Securities and Exchange Commission (SEC) has issued a statement to indicate that it is open to comments from the crypto industry regarding digital asset securities.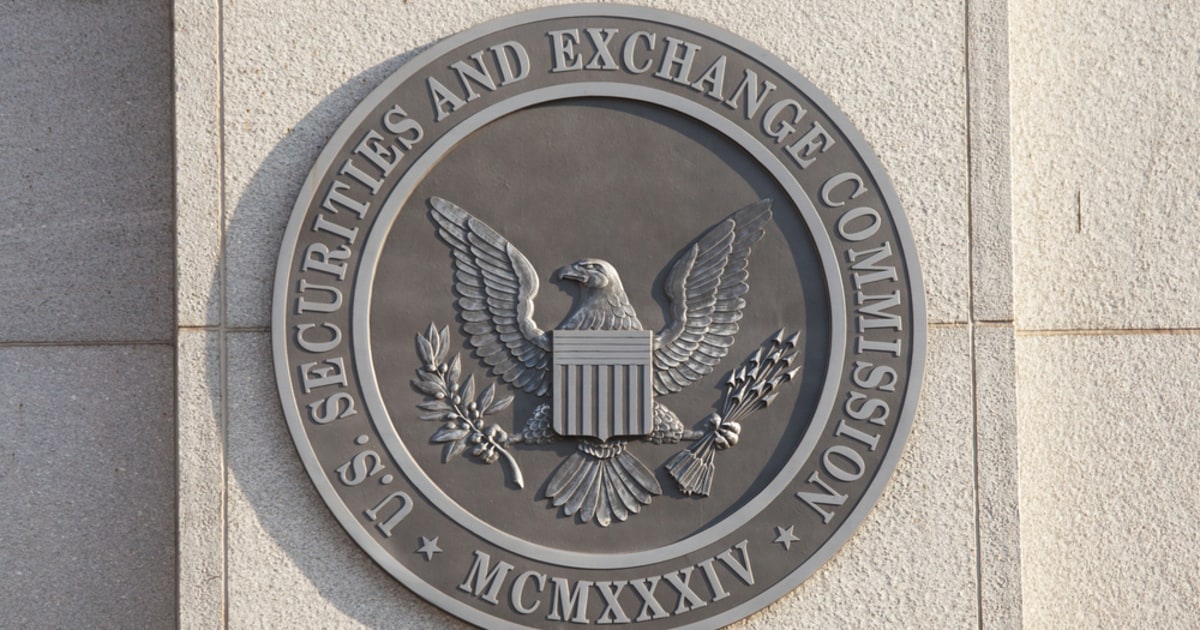 Following the lawsuit it has directed towards Ripple this week for what it alleges to be unregistered securities offering worth $13.2 billion through XRP token sales, the SEC is now quick to clarify that broker-dealers holding security tokens will not be pursued by law enforcement in the next five years. Its released statement read:
"In particular, the Commission's position, which will expire after a period of five years from the publication date of this statement, is that a broker-deal operating under the circumstances set forth in Section IV will not be subject to a Commission enforcement action."
Evidently, this holds as long as the stakeholder in question has abided by securities laws and has given full disclosure to its clients under the Customer Protection Rule. Additionally, the SEC expressed that it was open to feedback from the crypto industry, signaling that it is "requesting for comment regarding the custody of digital asset securities by broker-dealers."
It said that during the five year-span, it may take into consideration comments that may potentially lead to policy amendments. The SEC said:
"The Commission will continue to evaluate its position, and the circumstances set forth below, on an ongoing basis as it considers responses to the request for comments as well as further action in this area, including any future rulemaking."
SEC's lawsuit against Ripple alarms the crypto realm
This comes at a crucial time, as the Securities and Exchange Commission has previously been criticized for a lack of regulatory clarity that may inhibit cryptocurrency innovation. Additionally, with the SEC's lawsuit against Ripple this week, it has caused many in the crypto sphere to fear that they, too, might be sanctioned by the Commission for transacting with XRP.
The SEC's lawsuit against Ripple has caused exchanges to delist XRP from their platforms, namely OSL, Beaxy, CrossTower, and Bitwise, which have either suspended XRP payments for the time being or removed it completely from their holdings.
The move has caused XRP's price to crash to lows of $0.25, and signs of recovery for the token appear grim.
The Securities and Exchange Commission's reinforced guidelines for custody of digital asset securities coincides with the Commission's Chairman, Jay Clayton stepping down officially. Clayton may not be missed by the crypto industry, as he has denied submitted proposals for crypto ETFs on more than one occasion. The filed lawsuit and Clayton's announced exiting of the SEC have also been criticized by Ripple CEO Brad Garlinghouse, who has stated that this was an "attack on the whole crypto industry and American innovation." As shared by Fortune, he said:
"Clayton did this with one foot out the door. Rather shamefully, he has decided to sue Ripple, and leave the legal work to the next chairman."
In any case, the SEC's released announcement may serve to appease the crypto industry. With innovation on the rise and the novelty of cryptocurrencies compared to traditional assets, the task of regulating digital assets has not been easy for certain governments.
Image source: Shutterstock
SEC Sues Ripple for Sale of "$1.3 Billion Unregistered Securities" as Crypto Leaders Debate over XRP
Read More