What Would Happen if Ripple's XRP Token Was Classified as a Security Under US Crypto Regulations?
Amid Ripple (XRP) token's recent price surge that made headlines everywhere, whether the cryptocurrency and technology firm will stay in the US despite the lack of clear regulations still remains in question.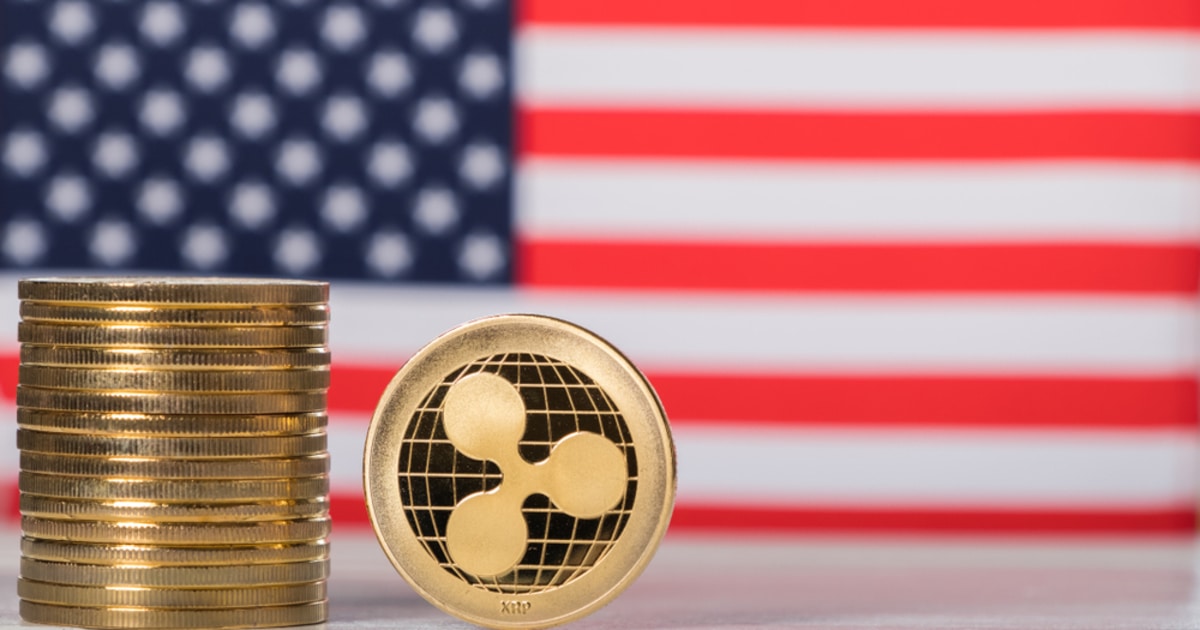 Ripple's XRP: ideal for cross-border payments
A class-action lawsuit had previously been filed against US-based tech firm Ripple alleging that its XRP token should be considered a security in the country. However, in a podcast with Bitcoin bull Anthony Pompliano, Brad Garlinghouse, the CEO of Ripple, broached the subject once again, clarifying that it is only the US that views XRP as a security.
In comparison with other G20 members, the US seems to be the odd one out in classifying XRP as a security. The CEO said:
"If XRP were deemed a security here in the United States, we have other G20 markets that have taken a different view. I'm not aware of any market globally that thinks that XRP is a security."
He also added:
"It is very hard to look at XRP as a security."
The token had previously been touted as a bridge currency between assets, enabling real-time payments and cross-border transactions to be conducted fluidly at a low cost. Garlinghouse explained the mission behind his distributed ledger technology firm:
"Ripple is trying to make value networks interoperable, and today the most painful part of non-interoperable value networks is cross-border transfers, there is a lot of friction there. RippleNet is a network of banks and financial institutions connected today that are enabling 60+ countries where we have payment corridors that continues to grow."
US SEC authorities disagree on how to define crypto
The Ripple CEO said that it was unfortunate that the US crypto regulatory framework lacked so much clarity. Referring to the US Department of Justice (DoJ)'s released "Cryptocurrency Enforcement Framework" report, Garlinghouse pinpointed that the report, which contained over 80 pages, provided confusing definitions for cryptocurrency.
In the report, eight separate regulatory bodies have all provided their own definition of cryptocurrency, some classifying it as a commodity while others said it should be listed as a security. The confusion and lack of clear taxonomy around crypto are what is making the US lag behind other countries in the "level playing field."
It is crippling them from staying competitive in the cryptocurrency field, in comparison with Singapore, Japan, and Switzerland. On top of those countries, which Garlinghouse stated had a very clear regulatory system surrounding crypto, the CEO also praised the UK for its crypto guidelines:
"Unfortunately, the US crypto regulatory framework is out of sync with other frameworks. You see crypto in a positive light in other countries, such as the UK. They have clear taxonomy revolving around crypto."
Even if XRP is a security in the US, Ripple will thrive
The Ripple CEO asserted that in any case, even if XRP was classified as a security under US regulations, "RippleNet's customers are primarily out of the United States." He gave a ballpark figure and said that more than 90% of RippleNet clients were located in other regions of the world.
This implies that Ripple may still thrive and be profitable as a fintech company, even if it were to act on its word and move its headquarters from San Francisco.
Currently, XRP has been all the talk in crypto, with the token soaring to new heights on the market. At the time of writing, it has pulled back slightly, down 61% in the past 24 hours. Recently, it made headlines as it soared to a two-year high, outperforming Bitcoin and Ethereum in a week.
Market experts have also said that the coin has increasingly been touted and that statistics show that its social volume – its popularity on media channels and the amount of times XRP is involved in social conversations – may soon surpass Ethereum (ETH)'s.
Image source: Shutterstock
Read More