Why Did John McAfee Abandon His Ghost Privacy Coin Project?
Crypto advocate and technology pioneer John McAfee recently announced on Twitter that he has abandoned his Ghost privacy coin project. Investors reacted to the announcement made by dumping their Ghost coins on exchanges, as the crypto price lost over 70% of its value shortly after. The tokens are now trading below $0.30 and have been on a downtrend after they hit an all-time high above $1.30.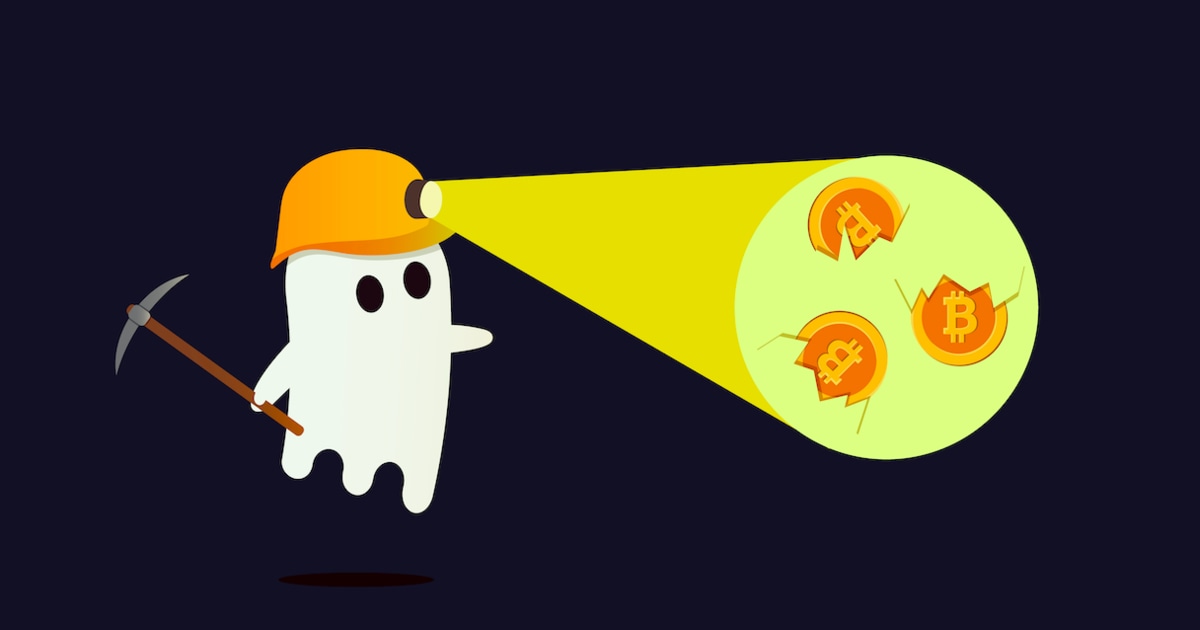 McAfee tweeted on Aug. 19: "I am abandoning the Ghost project." He said that the management he entrusted with the development of the cryptocurrency had disappointed him.
Troubled Ghost Project
McAfee cited differences with the leadership team of the project as the reason for his withdrawal. He blamed the Ghost management team, and especially Josh Case, for being incapable of making the project a success, saying that without hesitation, the project will fail.
McAfee said that he decided to leave the project because Josh Case, his project partner, is busy with some other projects.
Josh Case was seen as the leading cause of the problem as he did not focus on the project as expected. Josh Case is accused of not keeping his promise to focus 100% on Ghost. He instead has been working on other projects like Ethershift.io and Clearpoll.
Josh Case is the owner of the Clearpoll token tracker and the founder of Ethershift.io (Ethereum ERC20 token exchange).
McAfee called the project "bullshit" and mentioned that he has no intention of supporting a project that is "on its way to demise." He apologized to people who supported and invested in the Ghost.
These words sound extremely harsh, as it is only a few days before McAfee was making a declaration of love for the Ghost project. He revealed that he had worked his entire life to create the ecosystem, which was now coming to life around Ghost, including a cryptocurrency, an exchange, and a phone.
The popular, famous influencer says goodbye to the cryptocurrency project. He stated that the crypto project would be replaced by another service-connected to the Ghost cell phone data service.
He revealed that the phone data services would be launched on 30th September 2020 and would guarantee maximum privacy to users' communications. Users will not be tracked as they will use eSim and will enjoy a fast, secure, and wide coverage connection in more than 35 nations across the globe.
McAfee's announcement has surprised and left his supporters baffled. He has been told on Twitter that several fans have invested in Ghost as they were attracted by McAfee's name.
But now McAfee will focus on the phone service as the new heart of the Ghost ecosystem. People who dreamed of seeing a crypto coin with McAfee brand would have to wait much longer. The phone data service is now what remains, which is promising to change the world of telecommunications.
Who is John McAfee?
John McAfee is a cryptocurrency enthusiast, a presidential candidate, and the founder of McAfee anti-virus software. He announced and launched his Ghost coin project earlier this year, as a proof-of-stake (PoS) crypto asset supported by his decentralized exchange, McAfeeDex.
He said that the decentralized exchange would allow users to perform atomic swaps between the Ghost tokens and major cryptocurrencies such as Bitcoin and Ethereum. He further claimed that the Ghost coins would be privacy-centric in nature and their transactions would be verified using zero-knowledge proofs on a blockchain without knowing who's behind them. Users pay a small number of transaction fees to transfer their funds within 60 seconds.
It remains to see how the Ghost cryptocurrency project would proceed. A representative from the Ghost team stated a comment on its Telegram channel shortly after McAfee exited Twitter. The representative said that McAfee is not involved in any day-to-day operations of the Ghost, and he is not involved in any tech or building of the project.
The representative assured that the project's future plans remain unaltered and said that McAfee's name would be removed from the project.
Image source: Shutterstock
Read More