Zimbabwe's Government Consulting Private Sector on Adopting Crypto as Legal Tender
Zimbabwe's government is reportedly considering adopting Bitcoin as a legal payment service, according to Business Insider media outlets.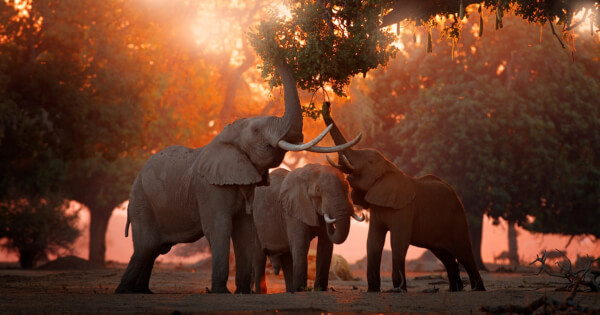 The government is in talks with businesses to solicit their views as it attempts to develop policies around cryptocurrency.
While speaking at the Computer Security of Zimbabwe summit on Saturday, November 6, retired Brigadier Colonel Charles Wekwete, permanent secretary and head of the e-government technology Unit in the Office of The President, disclosed that the government is looking into how cryptocurrencies could be used as legal payment services in the country.
Wekwete stated that the government started gathering views from the private sector, and as a result, the Bitcoin and cryptocurrency consultations are already in progress.
"So, the government has put in place mechanisms to try and gather views from various sectors of society in order to eventually formulate policies. Sooner or later, (the) government will make statements, but we have not gotten there yet. The consultative process is already underway,"
However, Wekwete said that several concerns around the cross-border movements of funds, including the illicit flow of funds and money laundering, are among issues that have prompted Zimbabwe regulators and others across the globe to think carefully about crypto adoption.
He stated that several governments in the globe are still not very clear on their Bitcoin and cryptocurrency policy.
Wekwete, therefore, mentioned that Governments are still making attempts to understand and adequately trying to develop policies on how to deal with virtual assets. "In our case - Zimbabwe, initially we were trying to understand their implication because they are a fundamental departure from previously known financial instruments," he asserted.
Open to Crypto Offerings
The last development indicates that Zimbabwe has softened its stance towards cryptocurrencies and now appears willing to follow the likes of El Salvador, which has already adopted Bitcoin as legal tender.
As reported by Blockchain.News in March 2020, Zimbabwe's government announced plans to develop a framework and regulations that govern formal trading of cryptocurrencies in the country.
However, in 2016, Zimbabwe's Central Bank directed all financial institutions within the nation to stop processing transactions involving crypto assets, indicating the monetary regulator considered bitcoin and other crypto coins as forms of criminal and money laundering activity.
But in March last year, the government made a U-turn and announced plans to govern formal trading of digital assets. Such an announcement came after Zimbabwe's finance minister, Mthuli Ncube, revealed a way (crypto solution) to reduce the cost of Diaspora remittances and disclosed the country's readiness to embrace cryptocurrencies fully.
Last month, the finance minister admitted that cryptocurrency is unstoppable, noting that 30% of the country's youth have invested in digital assets, and therefore called for the government to properly regulate such an asset class and create a safe environment for everyone interested in investing.
Image source: Shutterstock
Brazilian Lawmaker Advocates for Workers to Receive Payment in Crypto
Read More