What Is Apeswap.Finance? Complete Guide to New Decentralized Exchange
Apeswap.Finance protocol is a decentralised exchange built on Binance Smart Chain, which provides users with access to all sorts of financial markets from payments, lending, derivatives, staking, tokenised assets to alternative savings and many more.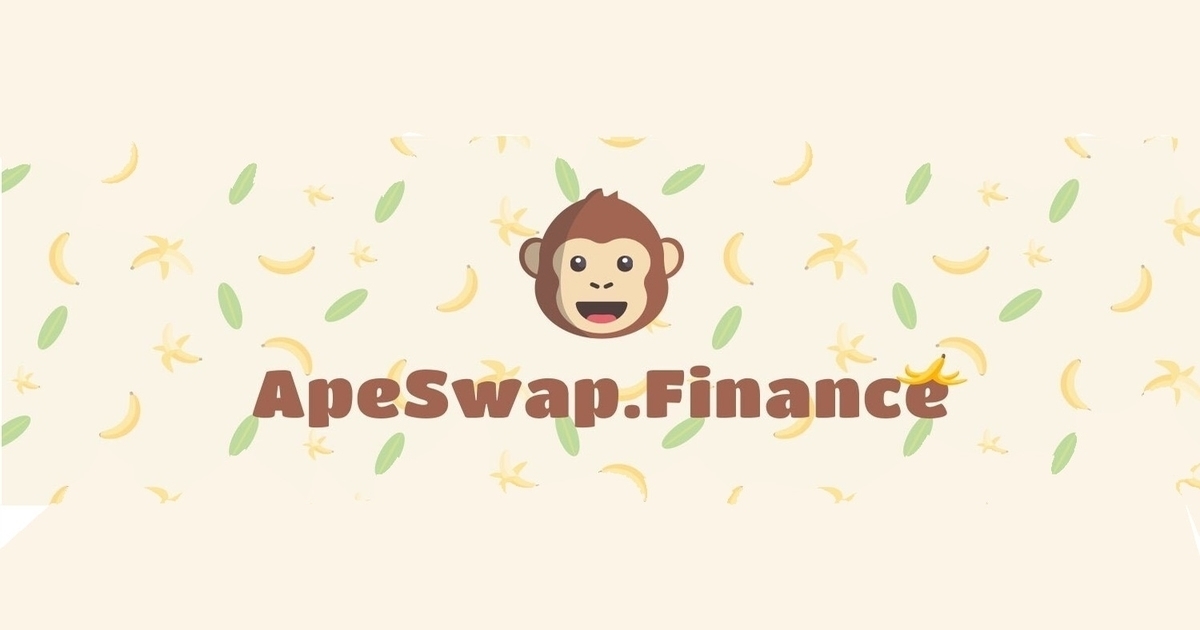 The DeFi protocol has grown in popularity with the masses because of the enormous opportunities to benefit from what was not possible before.
DeFi is currently the hottest trend within the crypto sector. Apeswap platform thrives on decentralising every aspect of the traditional financial industry, making services like insurance, credit, and others available to all. Such services have not been easily accessible to all society members, particularly those at the lower end and in less developed countries.
With more than 1.7 billion adults unbanked worldwide, access to essential financial services that can empower them has not been possible. That is where Apeswap is thriving to decentralise all financial services using blockchain protocols and crypto tokens.
Apeswap is working on solving problems of their centralised counterparts, including the risk of hacking mismanagement and arbitrary fees and replacing centralised intermediaries in financial applications like derivatives, insurance, and loans.
DeFi Lending and Borrowing
Apeswap provides users with various ways to make profits, investments and engage in multiple activities on the DeFi platform. The majority of such activities rely on the native BANANA cryptocurrency, which serves as the utility token across Apeswap and most of such activities focus on rewarding users in BANANA.
Any investor can buy BANANA native token through the Apeswap platform and lend and borrow other cryptocurrencies, including DAI, ETH, USDC, ZRX, USDT, WBTC, BAT, REP, SAI, and others.
Since DeFi lending is one area that has gained users' attention, Apeswap has come up with products that give loans to any interested individuals or businesses without intermediaries.
The protocol enables every involved person to earn interest for committing cryptocurrency and allows them to lend and borrow crypto assets.
Such services have become highly important as investors don't have to spend time, effort and incur costs associated with dealing with traditional financial industry intermediaries.
DeFi Rewards and Earning
Providing potential rewards is one of the areas that has significantly improved the livelihoods of many investors. This continues attracting people to the DeFi sector and boosting the adoption of DeFi protocols.
Apeswap protocol offers various ways for investors to earn and get rewarded within the platform, including staking and locking tokens in its liquidity pool. Yield farming is a lucrative activity where investors commit cryptocurrency to the Apeswap liquidity pool for a given period of time to earn rewards.
The desire to simplify such earning processes for all has led to the birth of Apeswap. The platform offers various DeFi products and makes it easy for users to be rewarded using different assets on different protocols like reputable liquidity pools, staking, and airdrops.
By accessing Apeswap's native token (BANANA), investors can stake any asset they hold to any desired liquidity pool for rewards.
In the past, investors had to take several steps to achieve such a goal, but with Apeswap, now that is a simple activity. All one needs to do is to convert their cryptocurrency to the BANANA token and then proceed to stake wherever they wish, or they can buy BANANA on the project's official website and continue from there.
The Apeswap platform also does recommend the best investment options available for users, like where to stake for the best returns. Such recommendations are data-driven through the use of sophisticated algorithms, making them quite accurate.
DeFi Insurance
DeFi is a relatively new market, which is yet to mature. People are still trying to figure out different things there.
For now, the ecosystem provides great rewards. For instance, interests earned from staking and yield farming beat anything offered by institutions like banks by miles.
But with great rewards, there is a significant risk. That is why the Apeswap platform helps users hedge against risks that could exist within smart contracts. Apeswap protects investors' assets from losing value when farming or staking, besides protection against bug exploits and hacks.
Initial Ape Offerings
Lastly, Initial Ape Offerings allows users to ape into new and upcoming projects. Typically, an Initial Ape Offerings (IAO) is a fundraising activity that Apeswap users could engage in launching new tokens and to bring liquidity to such tokens.
To participate in an IAO is quite simple. All that a user needs to do is to go to Apeswap.Finance/IAP and take a look at different IAOs out there.
Final Thought
DeFi has been a blessing to the blockchain industry and the world at large. While Apeswap serves as a decentralised store of value, it offers decentralised financial instruments that ensure easy transactions and maximise investors' returns.
Apeswap is easy to use and understand, unlike other platforms. The platform makes swapping and staking even more accessible and better with low swapping fees since it runs on Binance Smart Chain (BSC).
In short, Apeswap is pushing boundaries to create new and exciting ways to engage users. The platform is quickly becoming the best place for investors who are looking to optimise their investments.
Image source: Apeswap.Finance
Read More