How the 2020 Bitcoin Bull Run is Different From 2017, High Confidence Seen in BTC at Current Price
Bitcoin has recorded its all-time high price at over $24,000 recently and has been sustaining its price above $22,000 for nearly a week. Bitcoin is currently recovering, and has gained 4.4% in the past 24 hours. In the past week, Bitcoin is still up by over 20%, currently trading at $23,513 at the time of writing.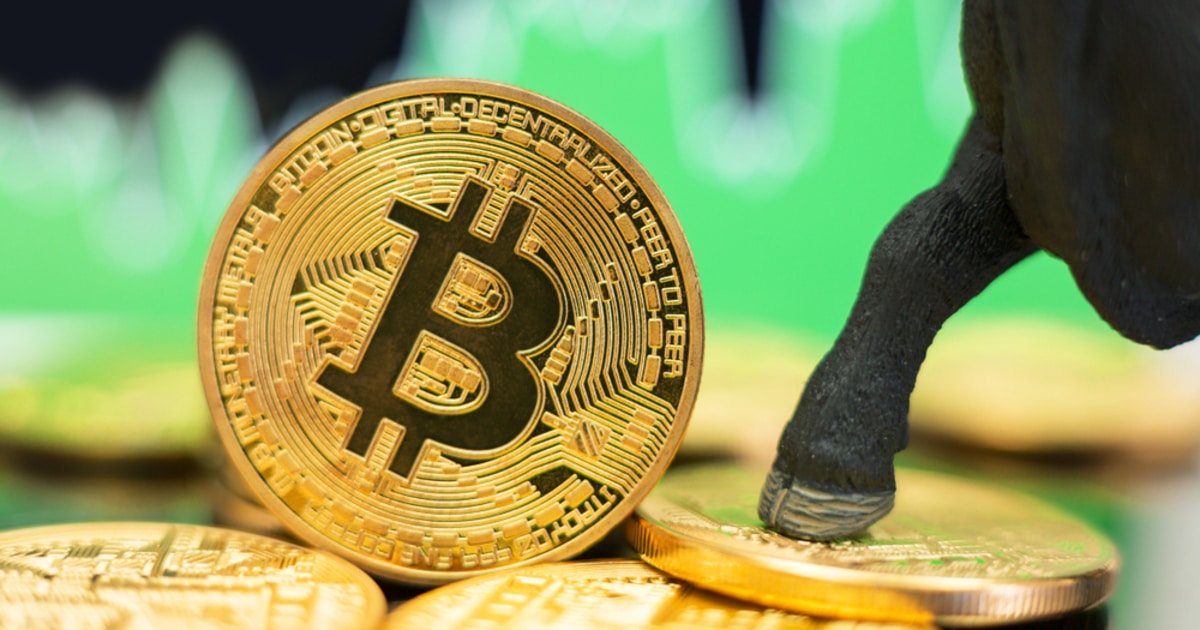 The last time Bitcoin has seen such bullish momentum and rallies was in 2017, where it made its previous all-time high at just under $20,000. Bitcoin has seen much more institutional adoption since 2017, with MicroStrategy, Square, MassMutual, Ruffer Investments among others investing in Bitcoin.
Mike McGlone, senior strategist at Bloomberg recently commented on Bitcoin's recent bull run. McGlone noted that there are more reluctant BTC sellers this time, compared to the massive Bitcoin rally seen in 2017. According to McGlone, Bitcoin would be less prone to steep corrections in 2021 than in 2017. He further explained while pointing to the graph below:
"A Maturing #Bull, More-Reluctant Sellers: #Bitcoin 2017 vs. 2021 -- Other than demand exceeding supply, our comparison of #Bitcoin at the onset of its 15x gain in 2017 shows a maturing asset less prone to steep corrections within its price-discovery process."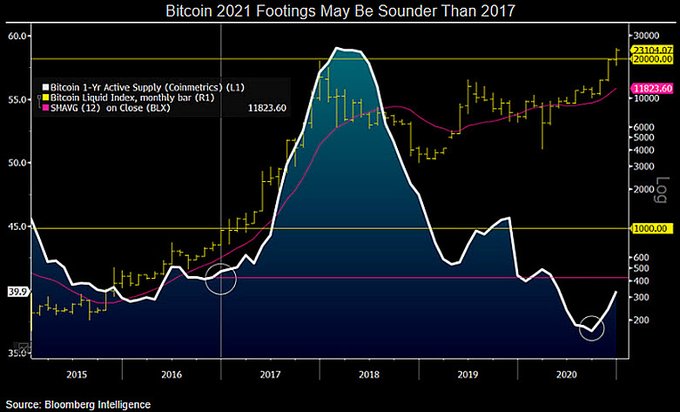 While Bitcoin is maturing as an asset, cryptocurrency trader Michael van de Poppe recently noted that Bitcoin's price held support around the $22,300 level recently, and has started surging since. The trader hinted that this could mean that Bitcoin could potentially reach a new all-time high:
"#Bitcoin held the support around $22,300 and started its surge since. Currently in the crucial area, which means that sustaining above $23,350-23,425 should induce a new all-time high before years' end."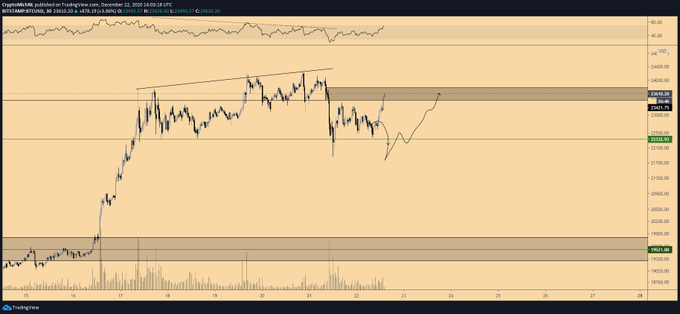 As Bitcoin surged past $23,000 and falling back to the $22,000 level, on-chain fundamentals remain very bullish for the cryptocurrency, according to crypto analytics firm Glassnode. Bitcoin's Reserve Risk has remained extremely low, despite BTC's price reaching a new all-time high. The Reserve Risk indicator shows the confidence of long-term BTC holders, Glassnode explained further:
"When confidence is high and price is low, Reserve Risk remains low, and there is an attractive risk/reward to invest."
As Bitcoin's Reserve Risk is sitting in the green zone as shown in the chart below, this means that there is high confidence in Bitcoin's price despite BTC's bullish upward movements.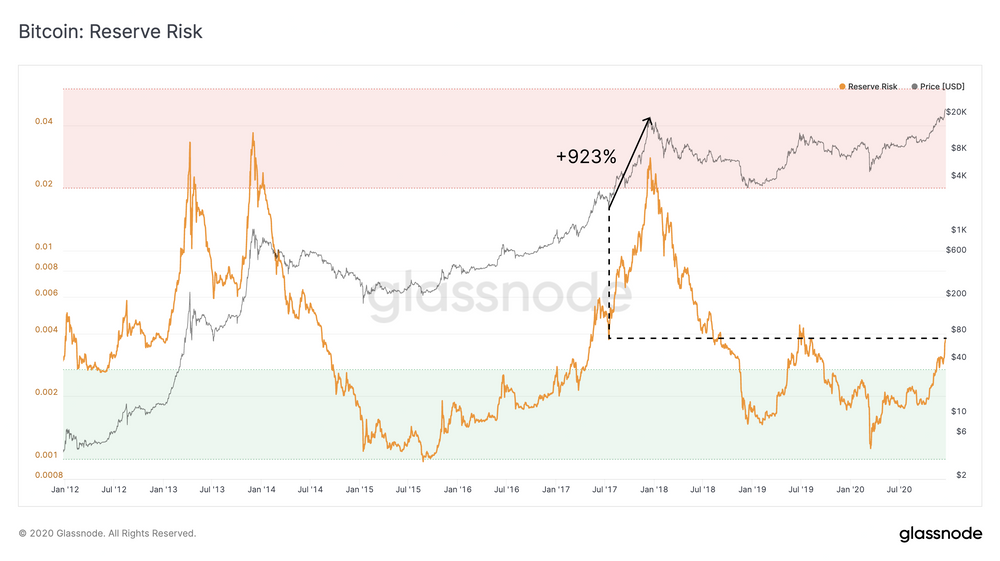 The bull run in 2017 also showed a similar Reserve Risk level, and Bitcoin surged 925% during its rally that year. Glassnode added:
"If BTC were to follow this same trend in the current market, it would translate to a market top of almost $220,000."
Image source: Shutterstock
Bitcoin's Liquidity is Vanishing From Exchanges and Supply Crisis is Near, Bullish for BTC Price
Read More