5 Legendary Investors Share Their Predictions About Bitcoin Prices
Undoubtedly, Bitcoin has reshaped the dimensions of the cryptocurrency market with its bull runs.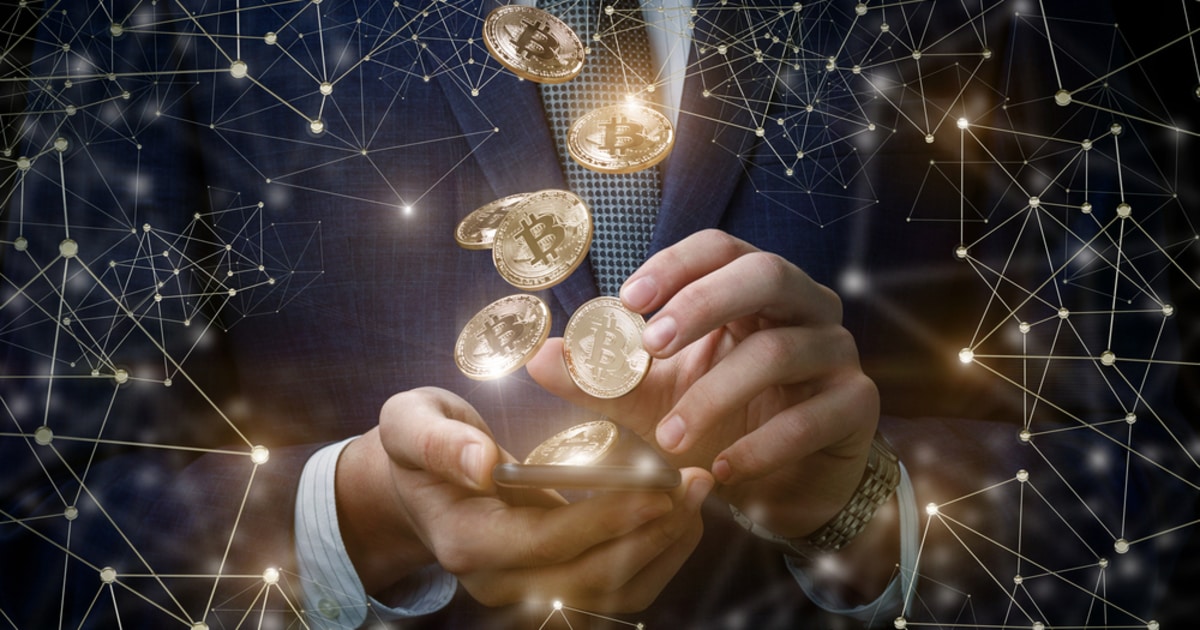 Bitcoin transactions are confirmed by miners who are rewarded with BTC for each block that is verified and added to the blockchain. Bitcoin block reward is reduced to half every four years. As a result, miners receive less BTC over the course of time.
Today, Bitcoin prices are trading at around $49,000. Different aspects of Bitcoin make it an incredible financial technology with the potential to revolutionize the world. Bitcoin's projected growth is expected to be significant and reflects its true usefulness as a global currency.
Are there any boundaries that are set to bitcoin growth? If yes, then where is it?
There is a wide range of long-term and short-term Bitcoin price predictions. There also exists some predictions that are not bound to any time span. Below are some predictions from Bitcoin's well-known evangelists.
Prediction #1: Pishevar claimed that Bitcoin will reach $100,000 by 2021
Shervin Pishevar is an angel investor and venture capitalist. He is also the co-founder of Hyperloop One and Sherpa Capital. He has invested in numerous tech giants such as Uber and Airbnb.
This legendary investor tweeted that Bitcoin will reach $100,000 by 2021 considering its rapid pace of acquisition. This prediction was made after December 2020, when Pishevar met the CEO of MicroStrategy, Michael Saylor because his company invested more than $1 billion in Bitcoin during 2020. It is not a surprise to see how Pishevar is obsessed with Bitcoin considering his meeting with Saylor and his previous predictions about the United States' economy.
Prediction #2: Casares believes that Bitcoin will hit $1 million by 2027
The founder, as well as CEO of Xapo - a Bitcoin wallet startup - Wences Casares, is also a board member at PayPal among numerous other roles. The reason why Casares became interested in Bitcoin is due to the high financial volatility experienced by Peso, his hometown Argentina's native currency. The tech giant then went on to buy its first Bitcoin in 2011.
In New York, Casares claimed in the Consensus 2017 conference that he strongly believes that Bitcoin will hit $1 million before 2027. Even better, on 23 May 2017, he also claimed that Bitcoin will bypass 1 million dollars within the next 5 to 10 years.
Prediction #3: Winklevoss predicted that Bitcoin will reach $500,000
One of the famous Bitcoin billionaires out there, Tyler Winklevoss, said that the Bitcoin market has the potential to emerge with the speed of light and successfully reach the price of $500,000 by 2030. This evolution will put its market cap on a certain level in comparison to gold.
Tyler Winklevoss affirmed:
"According to our hypothesis, bitcoin is gold 2.0 and will be a solid reason for the disruption of gold. If this estimation became a fact, bitcoin will have a market cap of 9 trillion. It is predictable that one day, the bitcoin price will be $US 500,000. "
Prediction #4: Liew said that bitcoin prices can realistically reach $500,000 by 2030
Jeremy Liew is a partner at Lightspeed Venture Partners. The reason why he is famous is because he is the first investor in Snapchat, a very well-known social media application. He has also invested in the listing service VarageSale, the hardware wallet LedgerX, and the multimedia company Beme. The net worth of Jeremy Liew is estimated to be north of $2 billion.
In May 2017, Liew claimed in an exchange with a business insider that realistically, Bitcoin prices can hit the figure of $500,000 by the year 2030. Peter Smith, who is the CEO and co-founder of the world's most well-known Bitcoin wallet "Blockchain.com" supported this prediction.
Prediction #5: Chamath Palihapitiya said bitcoin will bypass $1,000,000 by 2037
The founder of Social Capital and co-owner of Golden State Warrior, Chamath Palihapitiya, started his Bitcoin journey by investing back in 2012. By the year 2013, he added Bitcoins successfully in his general fund, private account, and hedge fund. There was a point in time when he owned 5% of all evolving Bitcoin.
Palihapitiya predicted that in the next 3 to 4 years, Bitcoin prices will reach $100,000. He added in his prediction that Bitcoin will surely hit $1 million by the year 2037.
Chamath Palihapitiya claimed:
"Bitcoin has a potential to be comparable with the value of gold which is a fantastic hedge and stores the value against financial infrastructures and autocratic regimes which is crucial to the proper working of this world."
Conclusion
Cryptocurrencies are becoming a widespread acquisition by the mainstream public in this modern era of digitization and evolving technologies. Keeping in view these massive price predictions and forecasts from legendary industry experts and investors, there is a high possibility that Bitcoin will replace all other local currencies and cryptocurrencies around the globe in the near future. It is understandable why evangelists are bullish on Bitcoin, with Bitcoin prices hitting such high numbers, ranging from thousands to over $58,000 per BTC. The technological advancements have stimulated an entire industry, projecting an aim to disrupt traditional finance.
Image source: Shutterstock
Read More