Altcoins ETH, AAVE Sees ATH Price Rallies, XRP Prays For SEC's Deliverance
The past weekend was a very significant period in the history of many top digital currencies especially Ethereum (ETH), and Aave (AAVE) as the build-up in retail accumulation pushes their prices to set new all-time high (ATH) prices records. As earlier reported by Blockchain.News, Ethereum recorded a new ATH of $1467.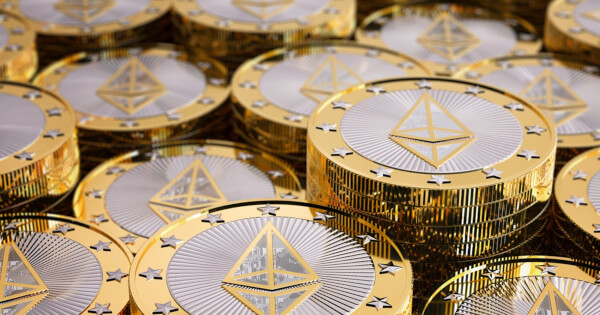 Per the report, Ethereum has been boosted in part by its continuous embrace as a core Decentralized finance (DeFi) infrastructure as well as the goto asset amidst skyrocketing price of Bitcoin (BTC). The migration of the Ethereum Network from Proof-of-Work to Proof-of-Stake through the launch of the Beacon Chain has also increased the overall outlook of Ethereum.
Altcoins With Impressive Growths: AAVE Under The Spotlight
Aave (AAVE) has done a lot to impress its holders as the coin continues to beat new price milestones. Although the coin dropped below $200 on January 21st, the market bulls have been able to regain the market and pushed the price back up. According to CoinMarketCap data, Aave surged to $285, setting a new all-time high price.
The DeFi token's growth has been impressive this year with a growth of over 210% thus far. Aave's fundamentals appear to be setting it up for more growth in the near term.
SEC's Backoff or ATH Record: What Should Be XRP's Main Focus?
Amidst the ongoing altcoin rally, XRP appears to have a dual concern, including the prayers to get its partner company Ripple delivered from the Securities and Exchange Commission (SEC) and in its journey to trail its contemporaries to hit and surpass its ATH.
The former focus is apparently more significant as it forms the yardstick upon which the coin can see a massive pump in price. The SEC lawsuit against Ripple has pushed XRP down as much as 50% of its price and unless there is a dramatic change in the proceedings, XRP may be doomed to see more price plunges.
Now, the coin is a long way from hitting its ATH price of $3.84 that was set about 3 years ago. The coin is currently worth $0.2750 and while it may be intimidated by its peers, the coin will rather pray it gets delivered from the SEC as the reported division amongst law enforcement officials ahead of the court duel may turn out to be in favor of the cryptocurrency.
Image source: Shutterstock
Is Bitcoin Digital Gold? SkyBridge Says Yes, JPMorgan Says No as Market Dynamics Have Changed
Read More