Bitcoin Network Breaks Record With 22.3 Million Unique BTC Addresses in January
The Bitcoin network was busy in January with over 22.3 million active BTC addresses sending or receiving the cryptocurrency.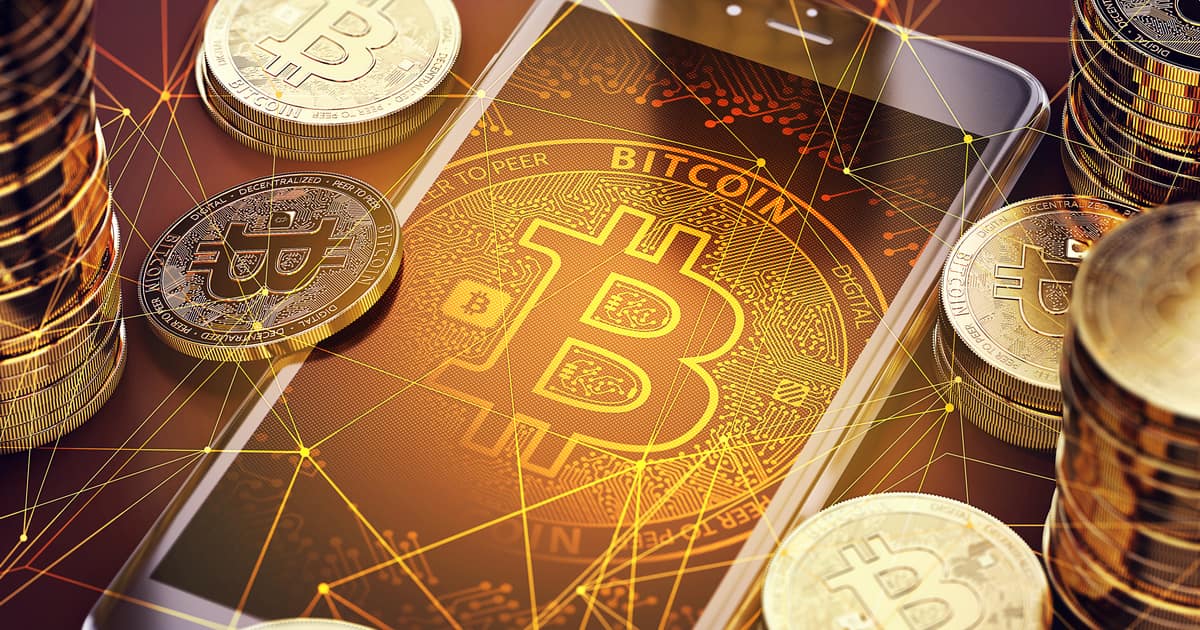 On-chain Bitcoin activity surged during January, with more than 22.3 million unique BTC addresses according to crypto market data aggregator Glassnode
Glassnode tweeted out the milestone to the crypto community, as January was a record month for both Bitcoin's price and network activity.
According to Glassnode on Twitter:
"Bitcoin network activity at ATH. In January, more than 22.3 million unique addresses were active in the network sending or receiving $BTC – the highest monthly number in Bitcoin's history to date."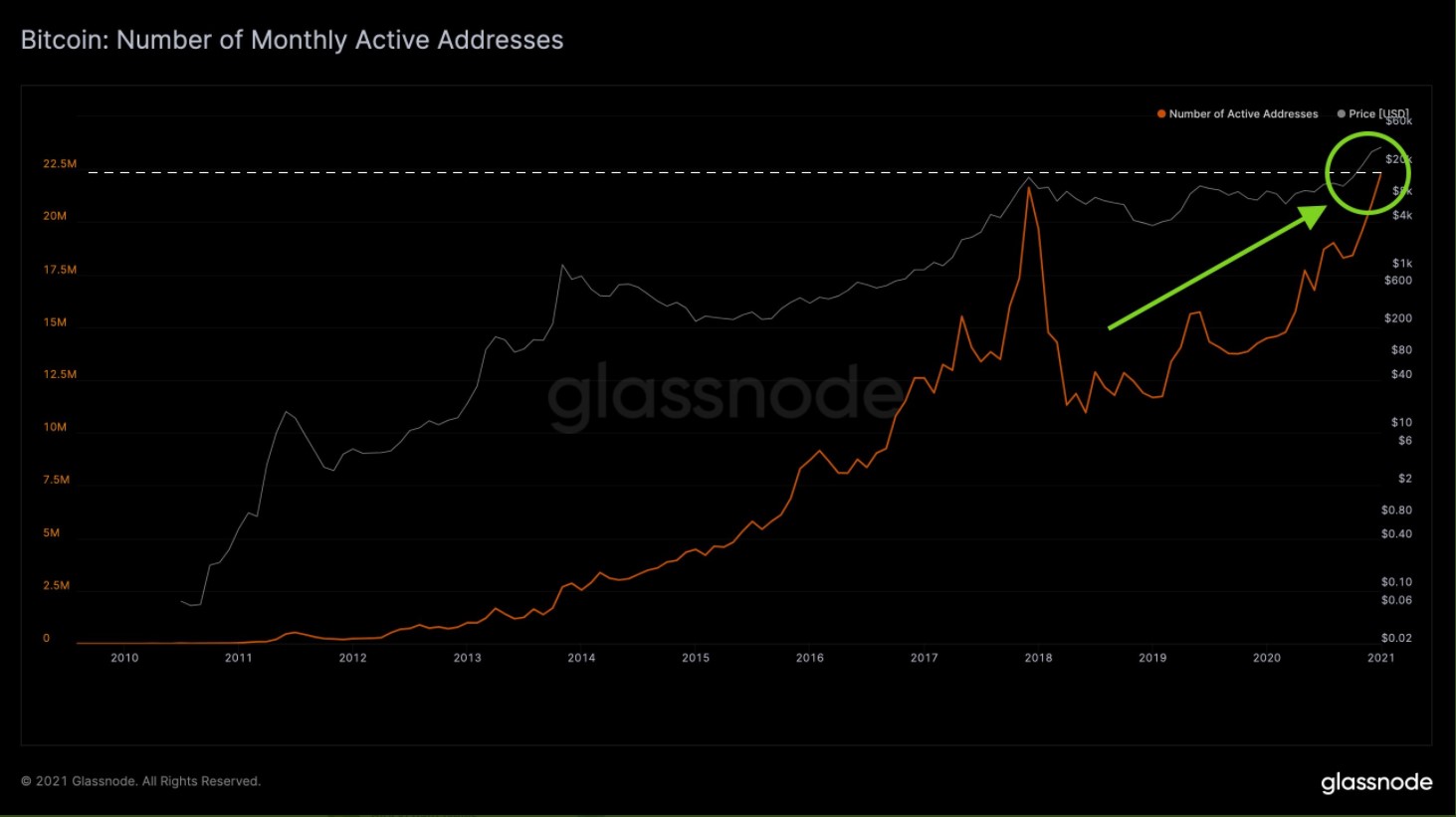 Source: Glassnode
During Bitcoins bullrun in 2017, the Bitcoin network's activity peaked with 21 million active BTC addresses in December of that year. January's surge in active users on the Bitcoin network trumps the previous record by 1. 3 million.
While the unique active wallets grew in January, there was a decrease in the number of "active entities" on the Bitcoin network—which are defined by Glassnodes as being a group of addresses being controlled by a single entity.
Bitcoin Price Showing Strength
Despite hitting an all-time high in January, the Bitcoin price has been in a stage of consolidation for the past couple of weeks and today has mainly stagnated, trending sideways between $32,000 and $34,000.
Despite the sideways price action, Ki Young Ju, the CEO of the cryptocurrency analysis firm CryptoQuant, identified a potential bullish indicator yesterday that may be signaling a BTC price breakout in the crypto's near future.
According to the CryptoQuant CEO, more than 15,000 Bitcoin were recently withdrawn from Coinbase Pro with the outflows going "into custody wallets"—this indicates that OTC deals from institutional investors are likely occurring. Bitcoin price rallies have followed similar outflows in the past, and Ju sees this as a sign BTC will at least be able to "protect $33,000 in the short-term."
The influx of institutional and corporate buyers into Bitcoin has added to the strong hands that currently make up the market. Industry data has consistently shown that more than 60% of BTC's circulating supply is being held for the long-term.
The Bitcoin price has begun to show slight strength and has broken just above the $34,000 level—currently trading at $34,193.66 according to CoinMarketCap.
Image source: Shutterstock
Republican Senator Cynthia Lummis Bought Bitcoin for Value Store and Censorship Resistance
Read More