Bitcoin Price is Ready to Break $10,000—Here's Why
Bitcoin's price has plunged below $11,000 for the first time in over a month, breaking two support levels in less than a week. The world's largest cryptocurrency is now trading at the $10,200 levels, slightly recovering from its low of $10,024, according to Binance. However, Bitcoin's price at $10,000 can hardly be seen as a support level. Let's take a look at a few major factors that led to the Bitcoin price plunge and crypto market crash.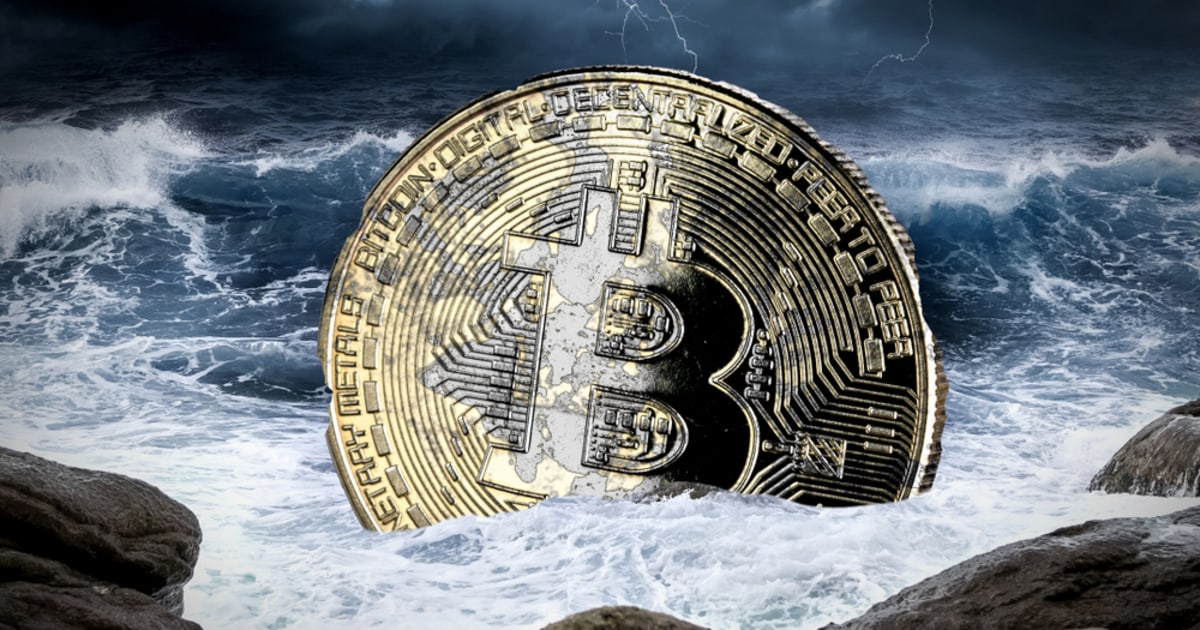 Fiscal stimulus packages have come to a halt
There is no doubt that the money supply is one of the most important factors that influence asset prices, including Bitcoin and other cryptocurrencies. For now, the US stimulus packages have come to a halt, although it seems as though it is urgently needed.
Treasury Secretary Steven Mnuchin testified to Congress on Sept. 1 that parts of the US economy urgently need additional fiscal stimulus for a full economic recovery from the COVID-19 pandemic. A day later, Senate Majority Leader Mitch McConnell expressed doubts about another stimulus package. He added, "I don't know if there will be another package in the next few weeks or not."
This could lead to a sudden shortage of money supply which would remind us of the days in 2018 when Bitcoin nearly reached $3,000. In 2017, the Federal Reserve said that the US economy is strong enough for the central bank to begin reducing its $4.5 trillion balance sheet in October. Federal Reserve Board Chair Janet L. Yellen said at the time, "The basic message here is US economic performance has been good."
This overlapped with the policy of raising interest rates that started in 2015, indicating a signal of a strong tightening of fiscal policy. Then witnessed the crash of asset prices, including the stock market, real estate, and Bitcoin.
It would be chaos for the market if the money shortage continues, considering that the COVID-19 pandemic has not ended, and cases in the US seems to be growing every day. As the economy is in jeopardy, investors tend to urgently sell assets for cash.
Time to cash out?
The economic recession due to the coronavirus is completely unprecedented which was similar to the Great Depression in the 1930s. As expected, to rescue the economy, the Federal Reserve planned to inject $2.3 trillion into the market, which would far exceed its 2008 rescue. This no doubt enabled asset prices to rally, especially high-quality assets.
The stock market recovered and reached a record high after the first stimulus package check. It was mainly driven by high-quality tech-driven company stocks, including Apple and Tesla. Tesla's price was trading around 70.10 on Mar. 18 and reached 502.49 on Sep. 1. This surge resulted in more than 7 times in value under the current economic turmoil. Now time for cash out for some investors. Long-time Tesla shareholder Baillie Gifford, an asset manager based in the UK, sold around 19 million shares on top of the 10 million shares he sold during the first half of the year. The Tesla stock price fell nearly 25% after it hit a record high this week.
The same story also applies to Bitcoin. On Mar. 13, the Bitcoin's price crashed to as low as $3,600 on BitMEX. With the addition of the fiscal stimulus package, Bitcoin witnessed multiple bull runs. According to CoinGecko data, Bitcoin's price hit its 2020 high of $12,400 on August 18. Coinbase CEO Brian Armstrong revealed data that showed that Americans have been depositing amounts similar to the stimulus checks offered to citizens.
The internal pressures of the crypto sell-off, which causing the recent crypto market crash has also been intensified by external factors such as the halt to money printing. The internal pressures of the crypto ecosystem were also accelerated by the lack of money printing lately, which would eventually lead to a shortage of money supply.
Other than the economic stimulus package which acted as a catalyst for bull runs, another major driving factor is the rising popularity of decentralized exchanges (DEX), which has been captivating investors' attention. These new ecosystems ignited the surge of Ethereum and Bitcoin's price as well.
Recently, some novel DeFi projects listed in decentralized exchanges, including Uniswap and its hard fork Sushiswap have also seen its prices surge, followed by a sell-off. Those who have profited a substantial amount are now ready to cash out.
Related: 3 Reasons Behind the Recent Crypto Market Crash
What to pay attention to
As previously reported by Blockchain.News on Aug. 11, MicroStrategy purchased 21,454 Bitcoins for $250 million, averaging $11,652.84 per Bitcoin. As a HODLer, it seems MicroStrategy would not consider violet price fluctuations and high volatility to be an alarming factor of this asset. This also provides us a benchmark of how much Bitcoin is valued by institutional investors.
What we need to pay attention to are cryptocurrency whales such as Grayscale, after all, they can make a profit from either shorting or longing Bitcoin and may consider high volatility as an attractive factor.
Reports on economic stimulus packages will no doubt seriously affect asset prices. As the US election is approaching, the competition between Trump and Biden will be intensified, and future policies may cause violent fluctuations in the market as well.
With additional reporting provided by Kun Hu.
Image source: Shutterstock
Read More