Cardano Scoop: ADA/BTC Flirts with Support as Selling Pressure Increases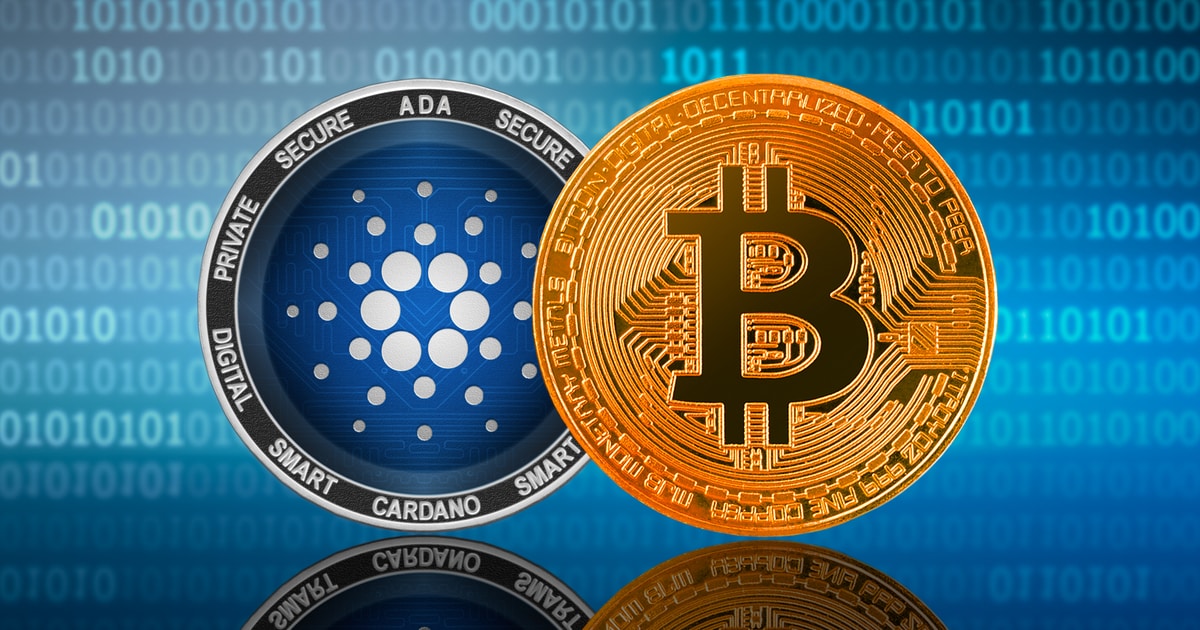 On Monday, during trading opening hours, Cardano's price opened at 818 satoshis, trading later at -3.67% at 789 satoshis. Around 29.45 million of the volume was generated during the trading session. Cardano traded between the daily range of 824-788 satoshis.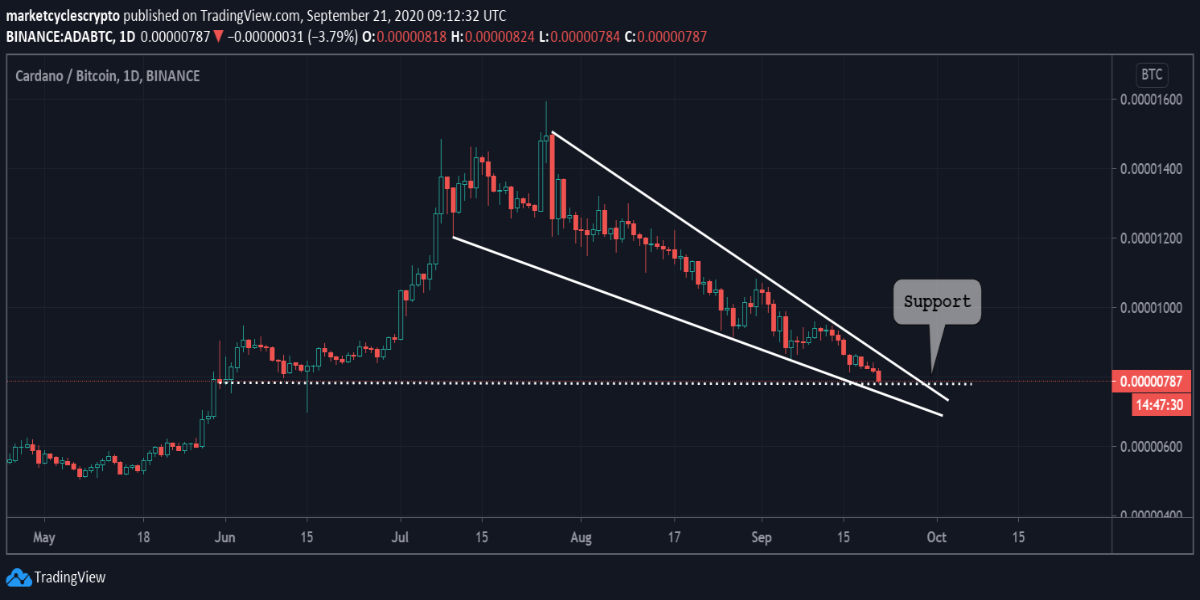 Source: Tradingview 
Moving averages indicated a strong sell on Cardano. Technicals indicated that the bullish momentum in the market had faded and that the price was currently testing its support.
According to the chart, Cardano's price is moving in a descending wedge. The selling momentum on Cardano is hot, and further selling pressure on the coin is expected. The price is currently resting on its support of 787 satoshis.

Source: Tradingview
The price is touching the lower Bollinger Band (Bband), and a small upward movement can be expected. But the overall Bbands' structure in the market is indicating a downward trajectory for Cardano. The mid-level bband is lagging at 873 satoshis, but the price is not expected to retest those levels again for a while.
Cardano Fundamentals:
1. Cardano working on the development of Goguen, Hydra, and smart contracts.
Cardano's third-period production, Goguen, appears to have made significant advances towards a release, with a roadmap announced later in the month.
2. Hydra will allow Cardano to scale securely and safely, using unique DSLs to protect smart contracts.
Cardano provides grants worth $250,000 to rope in developers to increase its ecosystem.
IOHK, a blockchain research and innovation company, announced $250,000 in financing for Project Catalyst, a Cardano ecosystem technology initiative.
What is Cardano?
Cardano (ADA) is a platform for third-generation blockchain and decentralized application (Dapp) development. As the first cryptocurrency to integrate a peer-reviewed academic approach into its central concepts, the application received international media recognition. Currently, ADA is the world's largest cryptocurrency. The network helps relevant stakeholders build software alongside the blockchain itself. Development teams can use everything from technology to business and financial initiatives to create decentralized applications.
Image source: Shutterstock
Read More