Crypto Exchanges Not in Violation of Securities Laws by Listing XRP, Implies SEC Lawyer
The discovery hearing between the Securities and Exchange Commission and Ripple Labs may have tipped the scale in the latter's favour.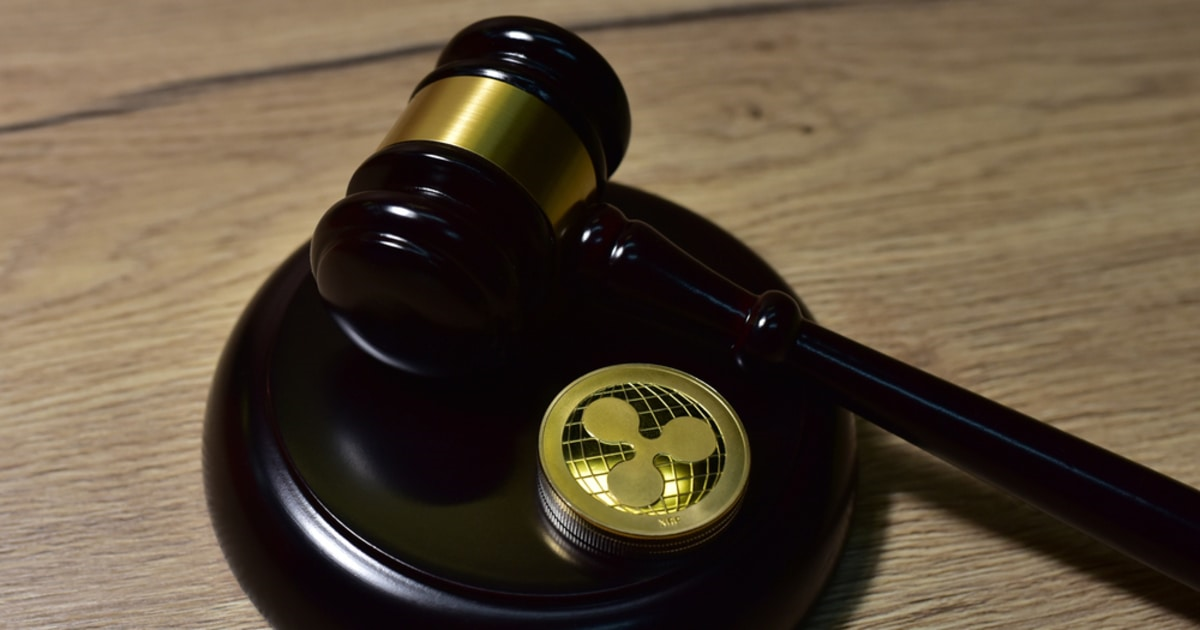 During the hearing, Magistrate Judge Sarah Netburn responded to Ripple CEO's attorney Matthew Solomon to remark on XRP. She said:
"My understanding of XRP is that not only does it have a currency value, but it also has a utility and that utility distinguishes it, I think, from Bitcoin and Ether. Is that correct?"
Attorney Jeremy Hogan, who sat in on the virtual discovery hearing and analyzed the ordeal, pointed out that Netburn's remark indicated that the Judge had researched on XRP beforehand. Hogan has been following the lawsuit against Ripple closely from the very beginning in order to determine the direction the suit was taking and its repercussions for XRP. Netburn's understanding of XRP was also bullish for Ripple, as Hogan explained:
"No matter what the SEC might be trying to argue, a currency and a security are by definition an opposite."
This may be a point in Ripple's favour, as the SEC has been adamant in classifying XRP as a security. While Bitcoin and Ether are regarded as commodities in the United States, the Securities and Exchange Commission has failed to classify XRP under the same horoscope. Rather, the agency has alleged that XRP should be viewed as a security instead.
It now seeks to hold Ripple Labs and head executives Chris Larsen and Brad Garlinghouse accountable for "$1.3 billion in unregistered digital asset securities."
Exchanges not in violation of securities laws with XRP
Since the lawsuit in December, XRP's price has massively suffered, as many exchanges have delisted it in fear of being in violation of securities laws with XRP listed on their platforms. However, a statement made by the SEC's legal team during discovery may indicate the exchanges can relist XRP without fearing legal repercussions.
Judge Sarah Netburn, while mulling over an argument presented by the SEC attorney, pointed out that based on the lawyer's argument, everyone who has ever sold XRP has consequently sold illegal securities by extension. To which the SEC's lawyer replied:
"No, under section 4, only Ripple and affiliates of Ripple can have sold XRP illegally."
Attorney Hogan analyzed this point and said, "Now why is that super important? That means that the exchanges that delisted XRP two months ago were not and would not be violating securities laws if they relisted XRP for sale and began to sell it again."
Lawsuit causes many to exit XRP
Since the SEC's lawsuit against Ripple Labs in December, many exchanges have backed away from XRP, drying up the liquidity of the token in the US. Major crypto platforms such as Binance US, Kraken, and Coinbase all halted or delisted XRP trades on their platforms, in fear of being in violation of securities laws.
The stance of whether XRP is a security has been debated upon, with many criticizing the timing of the XRP lawsuit as a low blow. The lawsuit was handed out in the wake of former chairman of the SEC, Jay Clayton, leaving the Commission. While some have argued that XRP conforms to the Howey test, therefore rendering it a security, others have argued that it should be viewed more as a cryptocurrency.
Currently, there are four open motions in the case: The SEC's motion to inspect Ripple CEO Brad Garlinghouse and Ripple co-founder Chris Larsen's personal financial records; the SEC's motion to dismiss Ripple's "fair notice" defence; Ripple's motion to obtain documents from the SEC to justify how the agency classifies Bitcoin and Ether; and Garlinghouse and Larsen's motions to dismiss the individual lawsuits they both face for allegedly manipulating XRP's price for their own personal gains.
Image source: Shutterstock
SEC Justifies Why It Wants to Access Ripple Executives' Personal Financial Records in XRP Case
Read More