Crypto Market Analysis: BTC, ETH, DOT, LINK, ATOM Price Charts Show Bullish Signs
According to prominent cryptocurrency traders and analysts, the crypto market looks promising as a significant number of crypto assets show high returns with bullish runs in the next few days.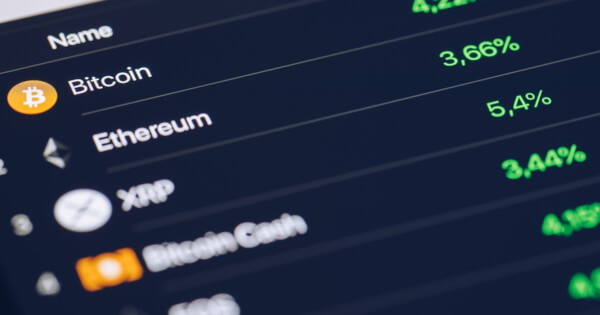 A popular crypto trader and analyst named Pentoshi recently told his 270,500 Twitter followers that Ethereum (ETH) and Chainlink (LINK) are about to run new all-time highs. Pentoshi says that the Ethereum (ETH) looks bullish on both USD and BTC pairing after breaking downward resistance.
"$ETH / USD pair now just broke down trendline. But also [higher low] after [support/resistance] flip on a sneaky retest. There is absolutely nothing bearish about any of these charts on any pairs. But especially the $BTC pair."
The well-known crypto trader and analyst says that Ethereum (ETH) shows signs of getting ready to bottom out and could climb to as high as the $4,811 level.
Pentoshi also sees the decentralised oracle network Chainlink as quite promising and therefore anticipates its native token (LINK) to run to $32 after forming a triple bottom on the charts.
Pentoshi also says that Bitcoin is producing higher volume and currently has had a golden cross on the daily moving average indicators, historically indicating a positive shift in the momentum for the cryptocurrency markets.
Pentoshi predicts that Bitcoin (BTC) is ready to continue its uptrend after breaking out of its bullish divergence formation, which indicates further upside ahead past the current trading price of $47,959.47 per coin.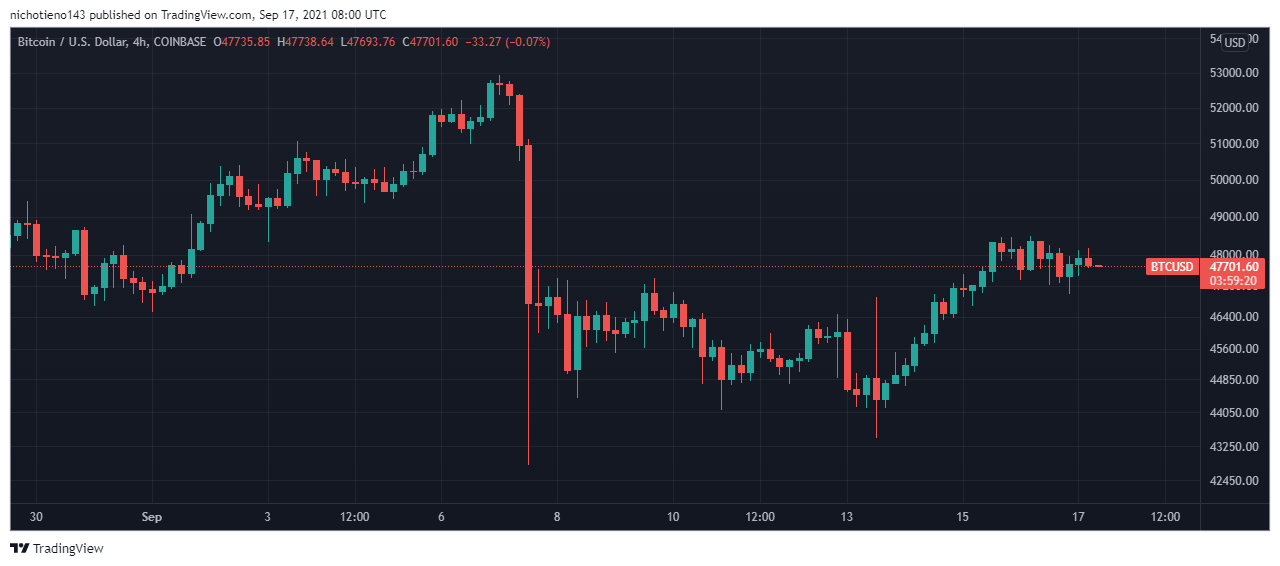 Pentoshi is targeting $49,356 and $52,956 for Bitcoin's next pit stops.
Meanwhile, the founder of the cryptocurrency outlet Coin Bureau, known as Guy, reveals that Cosmos Network (ATOM) will see a 200% surge in price. ATOM is currently up 15.14%, trading at the $37.36 level and its market capitalisation stands at $8,276,451,334.85, which makes it the 24th largest cryptocurrency.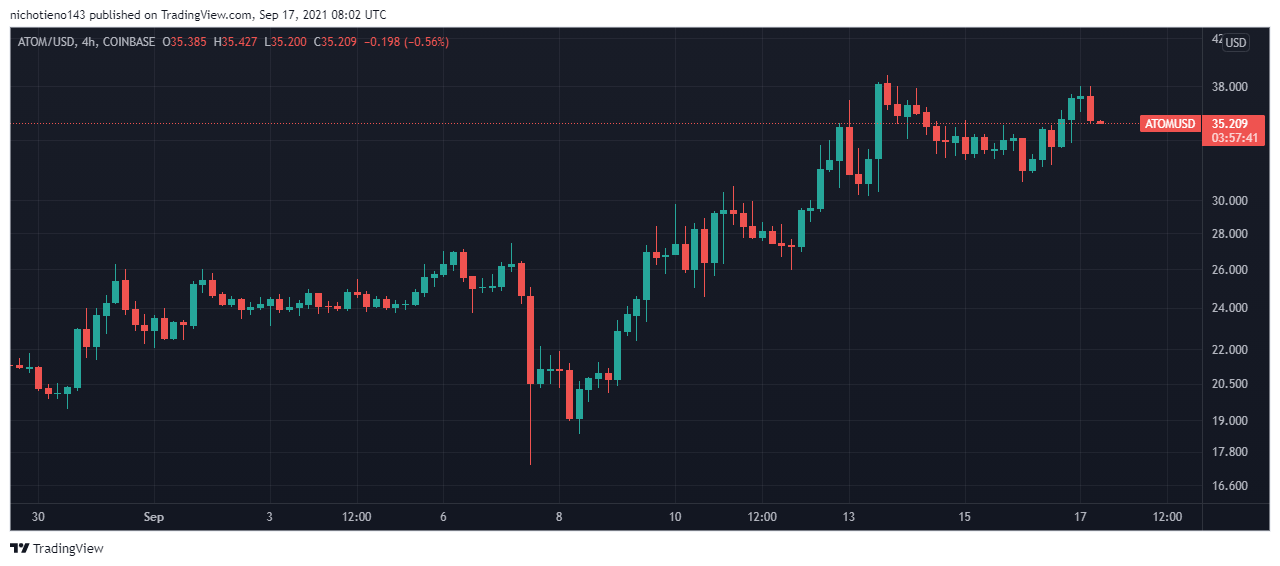 Regarding how high ATOM could climb, Guy states that the altcoin could at least hit $100 in the next few days. The trader explains that the digital asset has become the most important cryptocurrency on the market as Cosmos's fundamentals continue to hit all-time highs.
He recently told his 1.3 million YouTube subscribers that the Cosmos blockchain network is invaluable because it allows different blockchains to communicate in a decentralised manner. In March, the Cosmos network completed its inter-blockchain communication (IBC) protocol, enabling different cryptocurrency platforms to trade and transfer tokens. Guy says that such a function makes ATOM a game-changer for the industry.
Apart from that, a popular crypto trader and analyst, Benjamin Cowen, also announces that Polkadot (DOT) is in line to see a bright future. The trader states that it "seems reasonable" that DOT could rally 126% in value, which could take DOT up to $80-85 price range within a few days. The price of Polkadot (DOT) currently trades around $36.80 and is up 31.8% on the week, and its market cap stands at $36,276,211,015.77, which ranks 8th largest cryptocurrency.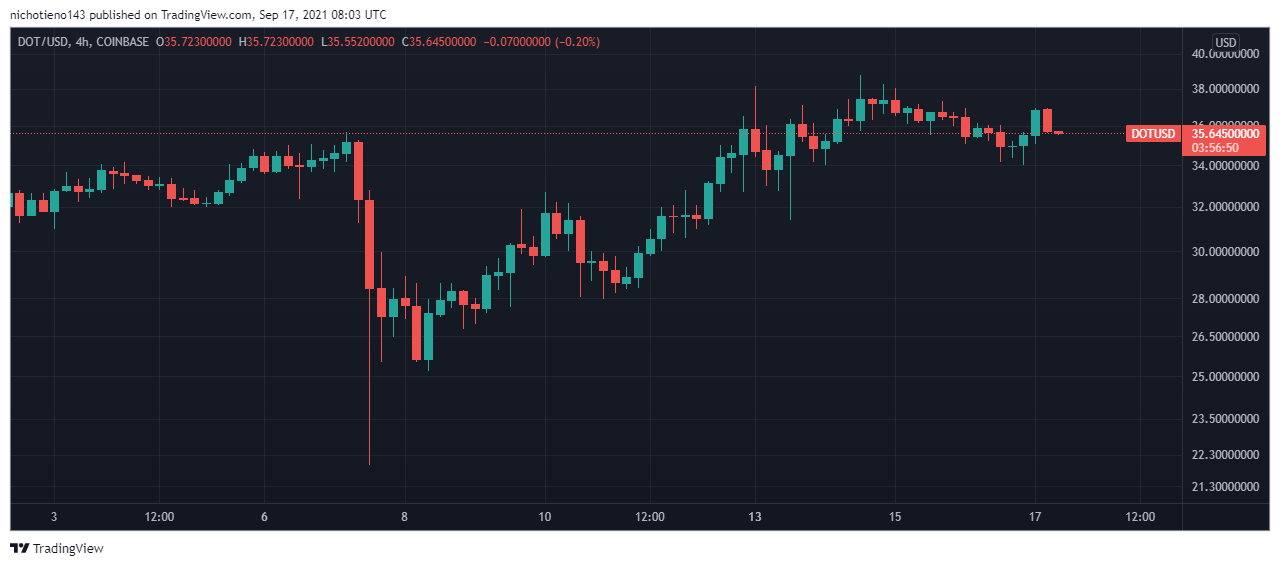 Cowen told his 538,000 subscribers that Polkadot native asset (DOT) could see a surge because it attracts many investors due to its interoperable blockchain platform. Currently, Polkadot blockchain is developing parachains – custom blockchains that can be customised to perform various use cases, and they are planned to be released within this year.
In terms of the short-term future (1-2 years), the trader says that DOT has a reasonably bright future, but that is always dependent on Bitcoin's price action.
"As long as Bitcoin holds the line above the 20-week moving average, then it seems like the path of least resistance for Polkadot would be to continue moving higher," Cowen says.
Image source: Shutterstock
Read More