Crypto Market Recovers Slightly but Addresses Still in Loss
The global cryptocurrency market is experiencing a moment of recovery after a week-long bearish dive.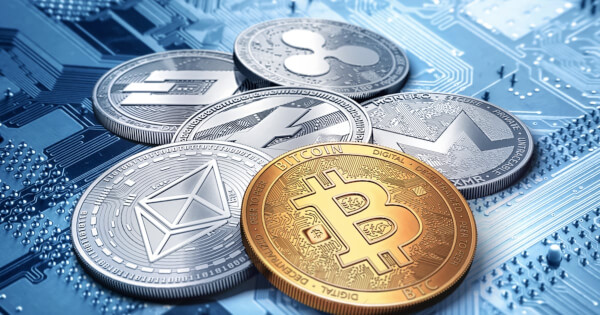 Bitcoin (BTC) is leading the rally with a 3.82% growth over the past 24 hours according to CoinMarketCap. As the first and largest cryptocurrency, it is trading at $46,189.23.
The dependence of the market on Bitcoin moves was imminent in this past week as most altcoins plunged hard beyond their support thresholds. Of the top 10 cryptocurrencies by market cap, Litecoin (LTC) comes off with the hardest hit with a 23.84% loss in the past week, despite recovering slightly and trading at $165.17 at the time of writing.
There were dramatic twists in the course of the week, however. Cardano (ADA) withstood the urge to follow the dip and rose to become the third-largest cryptocurrency by market cap, unseating Binance Coin (BNB). ADA was arguably the best performer in the past week.
Among the coins undergoing slight recovery include Ethereum (ETH) with a 3.77% surge in the past 24 hours to trade at around $1,438.06. The shed-offs in the past week have pushed Binance Coin back to the fifth position and is currently trading at $223.22 atop a daily gain of 3.37%.
Gains Not Enough to Erode Losses
The gains seen across the crypto sector are not enough to erode the losses accumulated by investors and traders since the bear cycle began. For Bitcoin trading above $58,000, before the sellers overwhelm the market, the rally to take the cryptocurrency back to this level will be tremendous and ambitious on the part of the market bulls.
On-chain data analytics platform Glassnode also revealed that Ethereum's percentage of addresses in profits has reached a 1-month low of 95.541%. This is an indication that the new additions are still not at par with what the bulls require to recover their profits.
Image source: Shutterstock
Read More