Crypto Prices Today Bounce Back from Friday Sell-Off, Bitcoin, Ether, Solana, Polkadot, and others Surge Higher
The week has begun with some recovery in the cryptocurrency markets a few days after China's regulator intensified renewed crackdown.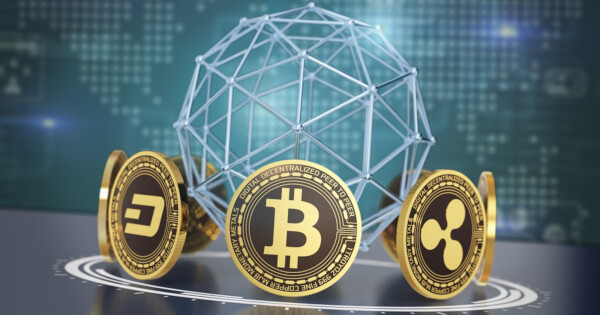 On Friday, September 24, China's central bank announced that crypto trading and all related services, including Bitcoin mining, are illegal. It was a difficult day of trading in the crypto markets as a new bout of China-driven fear, uncertainty and doubt (FUD) dragged markets downwards.
However, today on Monday, September 27, most cryptocurrencies are in green, with the global cryptocurrency market cap stands at $1.944 trillion, a 5.42% rise over the last day, while the total cryptocurrency market volume over the last 24 hours is $109.43 billion, which makes a 23.26% rise.
Generally, the majority of cryptocurrencies are trading firmly on Monday, having rebounded from selling off the drive by the Chinese crackdown.
As of the time of writing at 11:00 AM Eastern Time (ET), Bitcoin is up about 5.23%, trading at $43,848.98, having fallen to just below $41,000 in the wake of Friday's announcement. Ether, the second-largest cryptocurrency, rallies 11.55% to $3,094.17, recovering its Friday losses. Cardano prices are marginally higher, 2.62% trading at $2.23 while Polkadot trades at $29.56 up 3.40%, and performance of other cryptocurrencies also improved as Binance Coin, XRP, Solana, Litecoin, Uniswap, Chainlink, Cosmos ATOM, Avalanche surged over the last 24 hours.
Meanwhile, Sam Bankman Fried, the chairman of the billion-dollar crypto spot trading and derivatives platform FTX, recently talked about his views on the new ban imposed by China's government. In an interview with CNBC media, Bankman Fried said that he was not "super surprised" by the move and explained that some of the initial strong reactions may have been because of the "exaggerated" translation of the original text and while the statements would have an impact, they were "nothing new."
According to CoinMarketCap, Ethereum (ETH) has recovered even more strongly than Bitcoin (BTC) as the leading altcoin is up 11.55% since its Friday low trading of $2,881 and now surged to $3,094.17. Such gains come after a JPMorgan investment banking giant report stating that institutional investors are starting to favour Ethereum while shying away from Bitcoin futures. Analysts at JPMorgan bank noted that Bitcoin futures on the CME (Chicago Mercantile Exchange) have been trading at a discount to the spot market. "This is a setback for Bitcoin and a reflection of weak demand by institutional investors that tend to use regulated CME futures contracts to gain exposure to bitcoin," the analysts explained.
JP Morgan stated that there has been a "strong divergence in demand" towards Ethereum products and explained that the driver of such demand had been the booming Non-fungible Token and Decentralized Finance sectors.
A famous crypto strategist and trader named 'the Immortal' also identifies some of the crypto assets that are likely to witness new all-time highs. Yesterday on Sunday, September 26, the anonymous trader told his followers that Cosmos (ATOM), a crypto project considered as the "internet of blockchains", is ready to produce a fresh all-time high as it follows the footsteps of an explosive altcoin Avalanche (AVAX).
"Since the drop, ATOM was one of the best performers (between others like AVAX or SOL). +46% bounce so far. I expect ATOM will follow AVAX and make a new ATH soon." the crypto trader narrated.
The crypto strategist also predicts that decentralized oracle network Chainlink (LINK) will initiate a 66% surge after reclaiming key support at $24.
"Easy trade. Send LINK to $40 ASAP," the trader said.
The crypto analyst also believes that Bitcoin is gearing up for a steep rise that will erase its losses over the past week.
"I don't understand it.. but short a V reversal if you want. BTC is still going to $100,000," he stated.
Image source: Shutterstock
Read More