DeFi Users on Ethereum Hit 4M for the First Time
The decentralized finance (DeFi) sector has played an instrumental role in Ethereum (ETH) adoption. For instance, Ethereum DeFi users reached a historic high of 4 million, according to Dune Analytics.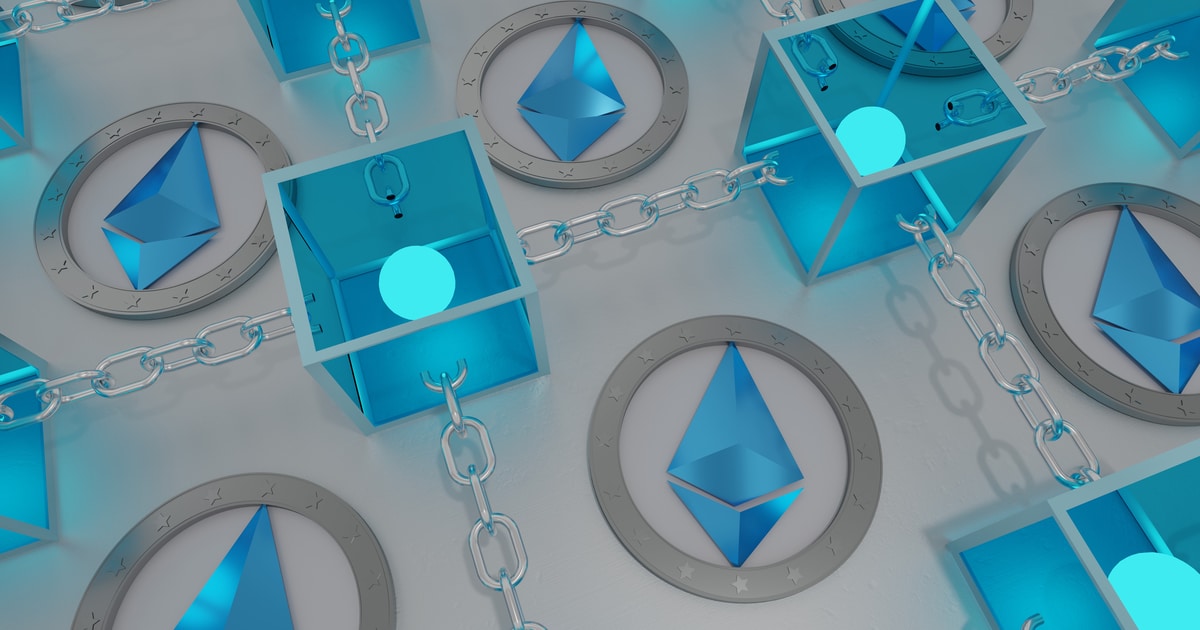 The market insight provider also illustrated that Uniswap was the most sought-after DeFi platform on the Ethereum network.
DeFi users have been going through the roof because this sector, together with the non-fungible tokens (NFTs) industry, has emerged as the new kids on the cryptocurrency block.
Given that DeFi is founded on blockchain-based smart contracts fulfilling certain financial functions based on the underlying code, some experts expect this sector to continue being a billion-dollar industry.
For instance, Matthew Roszak, a veteran crypto investor, stated that the DeFi sector would become an $800 billion industry, thanks to increasing mainstream crypto adoption, the global chase for yield, and increased inflation.
A recent study showed that Ethereum was shifting to cold wallets for holding and DeFi-related activities based on diminishing supply on crypto exchanges.
On the other hand, decentralized exchanges are also experiencing an uptick in activities, given that November's monthly volume is close to $100 billion.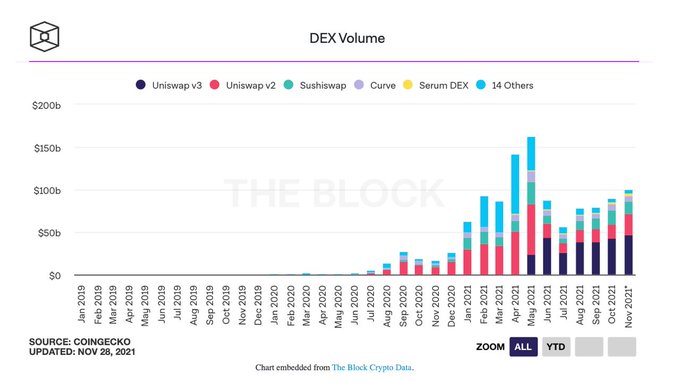 Is Ethereum eyeing the $6,000 level?
According to crypto analyst Matthew Hyland:
"Ethereum retested the Cup & Handle breakout and bounced!!!! Price target of the Cup & Handle Breakout: $6,600+."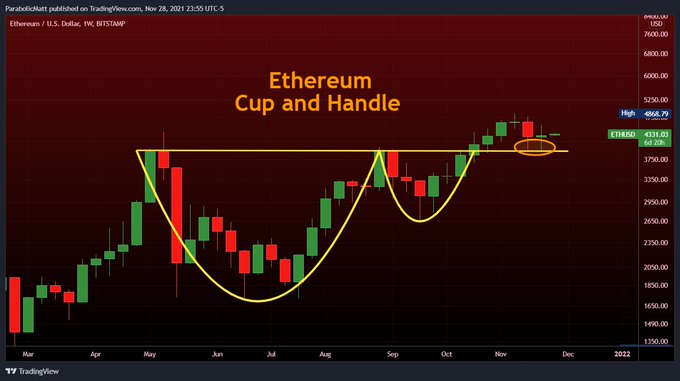 Market analyst Ali Martinez echoed these sentiments and said:
"Ethereum remains on track to hit a new all-time high of $6,300. As long as ETH continues to hold above $3,985, the bullish outlook remains intact."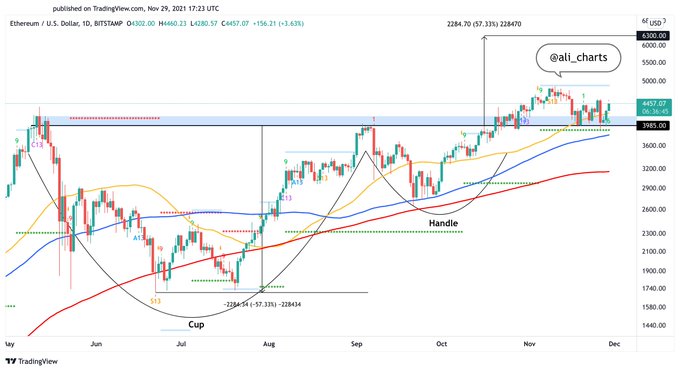 Ethereum has enjoyed an impressive bull run this quarter despite its current retracement. The second-largest cryptocurrency set a historic high of $4,860 earlier this month.
ETH was up by 2.26% in the last 24 hours to hit $4,427 during intraday trading, according to CoinMarketCap.
Image source: Shutterstock
Read More