Ethereum to Overtake Bitcoin as the More Attractive Asset with ETH 2.0 and EIP 1559 Rollout - Messari
Messari lead crypto researcher Ryan Watkins seems to think that in the long-term, Ethereum may appreciate more than Bitcoin (BTC).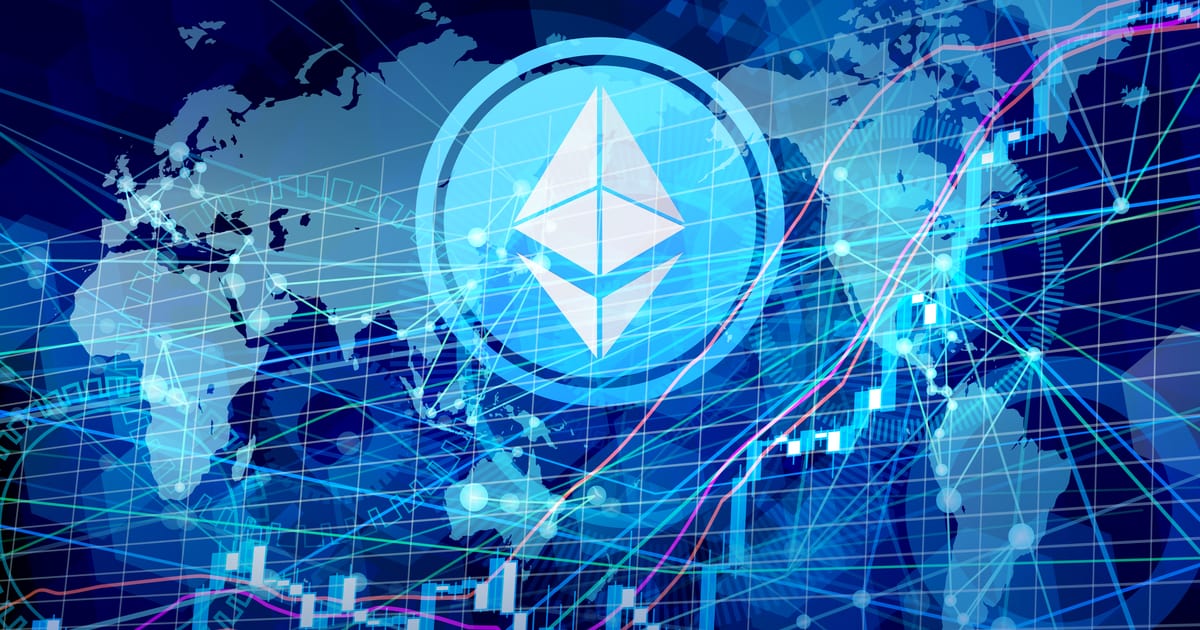 In a conversation on Fintech Today, Ryan Watkins, a senior research analyst at crypto analytics firm Messari, hypothesized that in the long run, Ether (ETH) may overtake Bitcoin in market capitalization. He pointed to Ethereum's growth as an explanation. Currently, Ethereum is planning to roll out a new mainnet – Ethereum 2.0 – that will run on a proof-of-stake consensus mechanism.
Additionally, the blockchain network had announced its intentions to implement EIP-1559 this July. EIP-1559, an Ethereum Improvement Protocol, will essentially be a burning mechanism that will decrease the supply of Ether and solve the issue of rising gas fees on the network. It will result in the amount of Ether burned exceeding the supply of Ether being minted, making the cryptocurrency a deflationary asset. Watkins explained:
"Ethereum's monetary policy will actually change in Eth2 so that it actually won't just be less inflationary than Bitcoin, it would actually be deflationary. So then, every year, there is actually less and less Ether in existence because it's being burnt."
Comparing Bitcoin and Ethereum, Watkins weighed the pros and cons of both. In regards to Bitcoin's advantages, he said:
"The selling point of Bitcoin over Ethereum as a store of value asset boils down to its monetary policy being very predictable and the Bitcoin blockchain being very secure."
The crypto analyst said that with the launch of Ethereum 2.0 and a proof-of-stake consensus mechanism implemented on the new mainnet, Ethereum's network might potentially become more secure than Bitcoin's. He said:
"I think that with the shift to Eth2 and to proof-of-stake, [...] Ethereum may actually potentially be more secure than Bitcoin."
Watkins then reasoned, "If Ethereum is more secure and it has a stronger monetary policy, well then what is the bull case for Bitcoin in this scenario?"
To wrap it all up, the crypto analyst also indicated that Ethereum's projects make it more attractive than Bitcoin, with "the GDP of Ethereum actually rivalling many large countries." He pointed to the rise of the decentralized finance sector (DeFi) as an indication of Ethereum's rising growth, as most decentralized applications (DApps) leverage the network to operate.
Institutional investors and Ethereum
What may have boosted Bitcoin's growth is the increasing amount of institutional support the cryptocurrency has received. Lately, institutional investors' rising thirst for Bitcoin has led to many eyeing Ethereum as well.
Meitu, who poured $40 million into Bitcoin and Ethereum, recently invested an additional $50 million. The Chinese firm behind the famous beauty app scooped up 16,000 units of Ether, and approximately 386 Bitcoins.
CoinShares digital asset company has also released its weekly fund flow report, which reveals that Ethereum is a very popular choice among institutional investors. The crypto asset firm revealed that nearly half of the inflows in the past week have been dedicated to Ethereum purchases. Ethereum inflows were estimated to be $113.5 million.
Image source: Shutterstock
Attorney Batting for XRP Investors to Join SEC Case to Refile Motion to Intervene
Read More