HSBC Prohibits Clients from Trading Bitcoin-Backed MicroStrategy Stock
HSBC has ramped up its anti-crypto policy, restricting its clients from trading MicroStrategy stock as the banking institution deems it to be "a virtual currency product."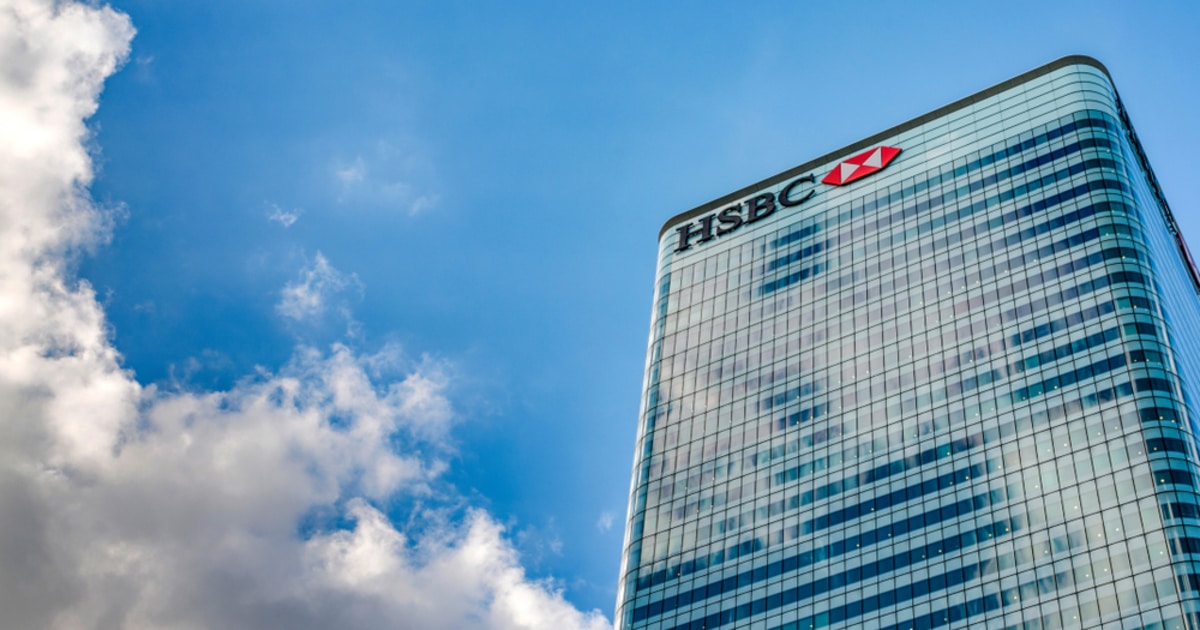 Although HSBC traders will be allowed to hold and sell their MicroStrategy shares, they will not be able to buy or trade new MicroStrategy stocks on HSBC's investment platform, as MicroStrategy's underlying valuation is closely tied with Bitcoin. Currently, Bitcoin makes up 80% of MicroStrategy's reserve.
Per a statement from HSBC shared with Reuters:
"HSBC has no appetite for direct exposure to virtual currencies and limited appetite to facilitate products or securities that derive their value from VCs (virtual currencies)."
In a statement released on March 29, HSBC said that it had revised its policy on virtual currencies. Consequently, clients can no longer purchase or transfer digital assets, but they can continue to hold them or sell them.
HSBC's announcement comes at a time when major institutions have changed their views regarding Bitcoin. MicroStrategy leads the pack of institutions expressing a growing interest in diversifying their treasury reserve with the mainstream cryptocurrency.
Demand for Bitcoin and Crypto Skyrockets
Other leading institutions have also begun to recognize Bitcoin's worth as a store of value. Last month, Morgan Stanley announced that its customers will now have access to Bitcoin fund investments. Eligible clients will have access to three Bitcoin funds, two of which originates from Galaxy Digital and one from a joint fund established by FS Investments and NYDIG.
Institutional interest has been the underlying rocket fuel that has catapulted Bitcoin to new heights. From the beginning of 2020 to now, BTC has experienced an incredible growth, increasing by 856% and adding $53,410 to its value. At the time of writing, Bitcoin is trading sideways at $60,610.90, according to data from CoinMarketCap. Currently, Bitcoin appears to be consolidating before moving higher.
With the entire crypto market hitting a valuation of over $2 trillion, market experts are anticipating that this is just the beginning of digital assets entering mainstream finance. Justin Chuh, a senior trader at Wave Financial digital asset investment management firm, predicts that more and more crypto portfolios will soon emerge, as demand for cryptocurrencies rises. In an email shared with Blockchain.news, Chuh said:
"Now that crypto-assets are becoming more mainstream, large cap coins and tokens are big magnets for investors with direct market access. Investment trusts and funds are announcing additions to their product line up or inclusion in their offerings. Now that the investable base is wider, the sophisticated investor will likely distribute new risk across several blockchain protocols and create diversified or fragmented crypto portfolios similar to equities in the traditional world."
Image source: Shutterstock
Why Bitcoin Should Make Up 5% of Your Investment Portfolio, According to Fidelity
Read More