Token Taxonomy Act that Will Exempt Cryptocurrencies from Securities Laws Reintroduced in US Congress
A crypto bill suggesting that certain cryptocurrencies should be exempted from securities laws has been reintroduced to the US Congress for review.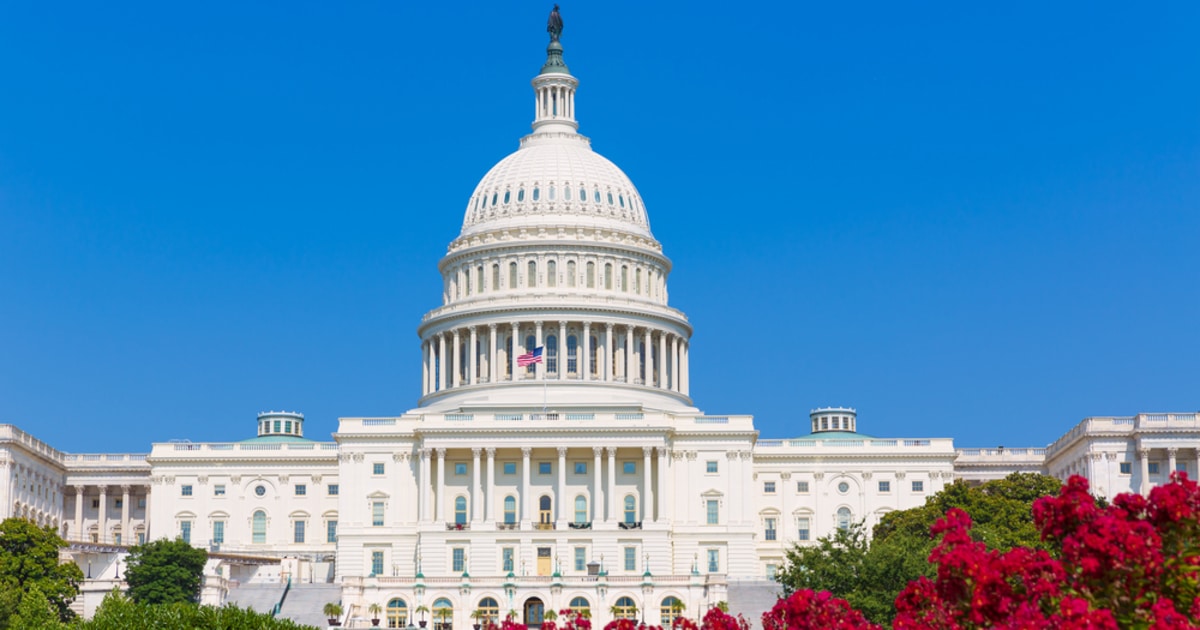 The bill was first introduced in 2018 by Representative Warren Davidson (R-Ohio), who is the official sponsor of the proposed regulatory measure.
Dubbed the Token Taxonomy Act, the proposal is also sponsored by Congressman Darren Soto and the Blockchain Association. Representatives Josh Gottheimer, Tedd Budd, Scott Perry, and Tulsi Gabbard co-sponsored the 2019 version of the bill. Although the current version of the proposal is Version 3.0, it is no different from the previous ones.
The Token Taxonomy Act aims to exempt certain cryptocurrencies and tokens from US securities laws. It is not the first time that the bill has made its way to Congress. Currently, this is the third attempt by Davidson prompting the US House of Representatives to address this issue, which would be major for the crypto industry. The bill is pending approval from the House of Representatives. If approved there, it will then make its way to the Senate.
The bill seeks to "amend the Securities Act of 1933 and the Securities Exchange Act of 1934 to exclude digital tokens from the definition of a security."
Additionally, it aims to prompt the Securities and Exchange Commission "to enact certain regulatory changes" regarding cryptocurrency and "to adjust taxation of virtual currencies held in individual retirement accounts."
If approved, it would mean that certain cryptocurrency transfers will be exempted from taxation in the US.
SEC criticized for lack of crypto clarity
The SEC has long been criticized for its take on cryptocurrencies, with many industry leaders alleging that the regulatory body has failed to lay out a clear regulatory framework for digital assets. Many have blasted the SEC and said that the lack of clear crypto regulations has dampened innovation in the industry. One of the many accusing the SEC of incompetence in regulating cryptocurrencies is Ripple.
Currently, the fintech firm is facing a lawsuit from the agency regarding XRP. The SEC alleges that Ripple and its lead executives are in violation of securities laws with XRP, as it claims that the digital asset should be classified as a security. Ripple has pushed back, refuting the SEC's arguments. In addition to stating that the FinCEN had already classified XRP as a virtual currency in 2015, Ripple also stated that the United States is the only G20 member that has been adamant in viewing XRP as a security – what many industry leaders have labelled as the SEC's lame attempt at fitting a square peg in a round hole.
Perhaps with Gary Gensler as the future Chairman of the SEC, crypto innovation will be brought to another level in the United States, as the current nominee has long been praised for his expertise regarding blockchain and crypto.
Image source: Shutterstock
Former SEC Commissioner Says Incoming SEC Chair Gary Gensler Could Withdraw Lawsuit against Ripple
Read More