What Happens if Bitcoin's Price Surpasses $14,000? BTC Breaks Correlation with the S&P 500
Bitcoin (BTC) has continued to surge recently, after breaking through its resistance level at $12,000 last week following a series of institutional bullish Bitcoin news. Last week, PayPal announced that it would allow its users to purchase, sell, and store cryptocurrencies.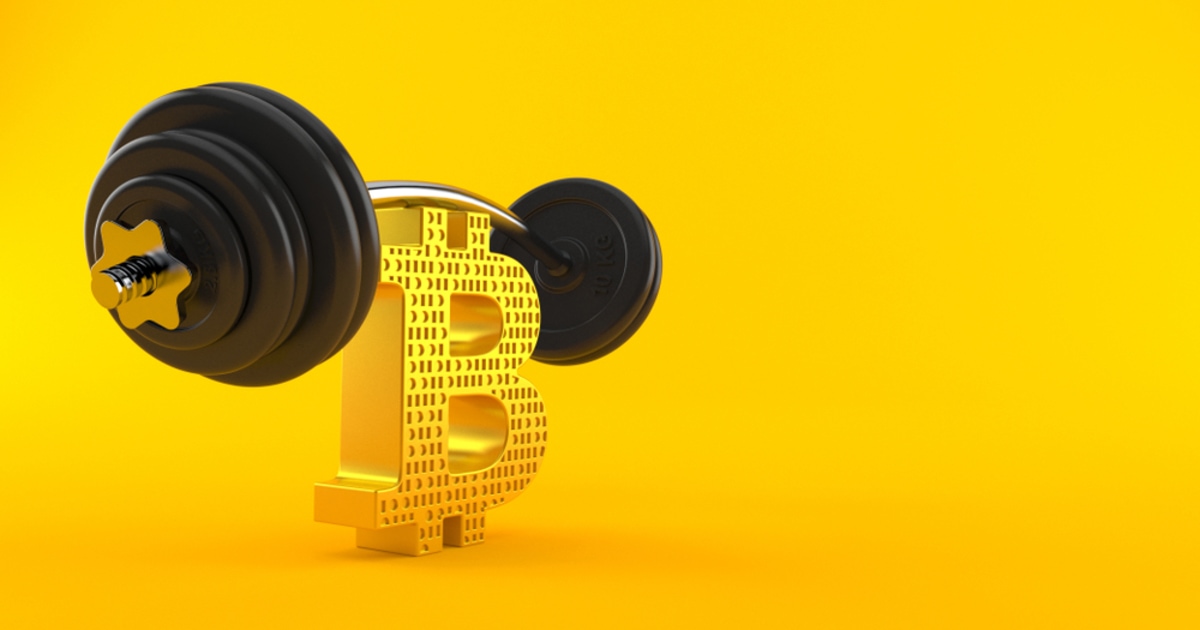 Since the announcement from PayPal, Bitcoin was the first to react as it has been gaining massive bullish momentum. Bitcoin managed to break above the $13,000, and is currently trading at $13,054 at press time.
With the upward trend of the Bitcoin price, many believe BTC to move higher, especially in the next few years. As Bitcoin experienced a 14 percent price surge in the past week, BTC's correlation to the S&P 500 has dropped to 0 since May. According to crypto data analytics firm Santiment, this is a great sign for the cryptocurrency. Bitcoin's price and the S&P 500 previously reached an all-time high correlation in August.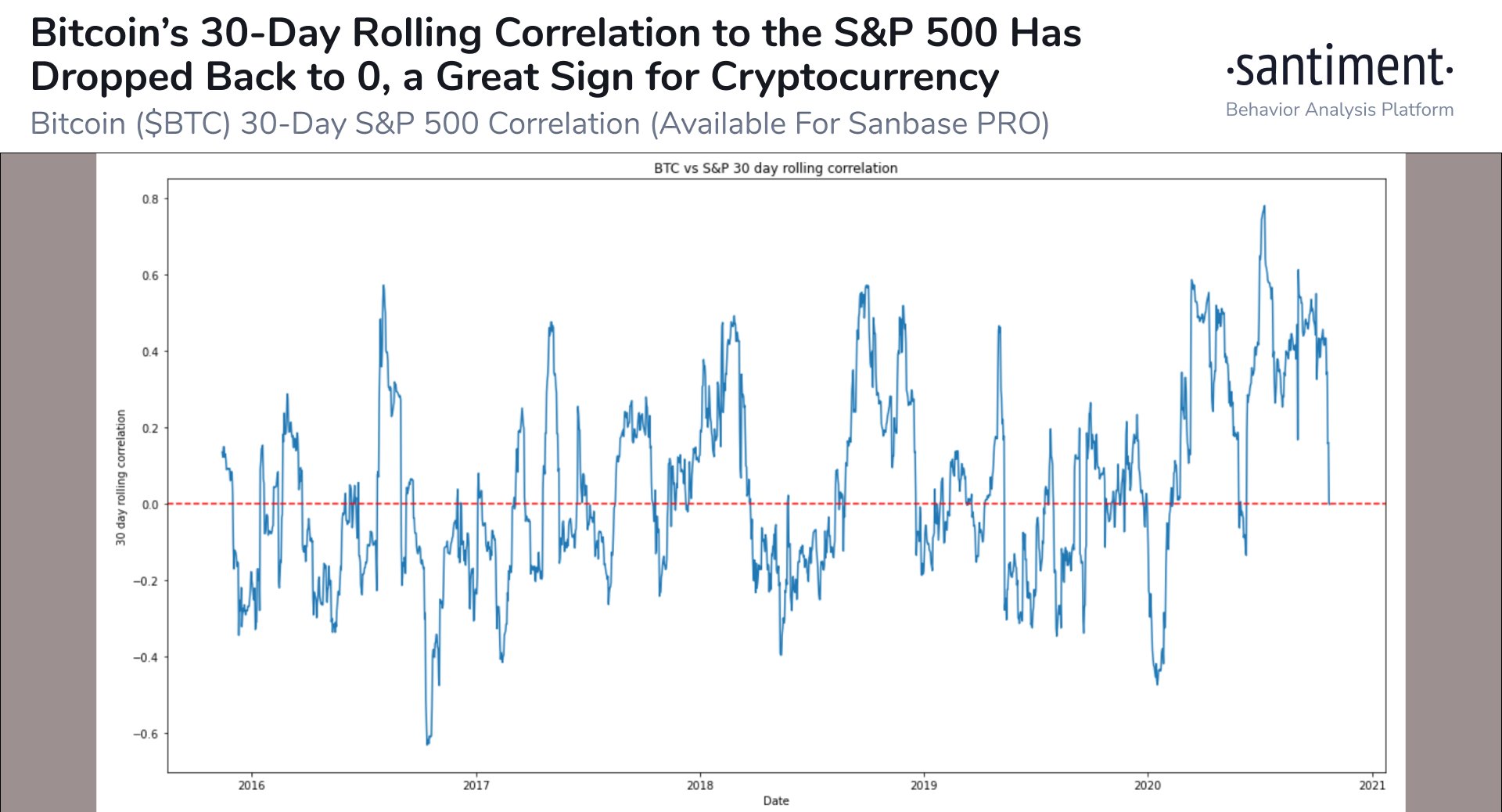 Source: Santiment via Twitter
Santiment explained that Bitcoin usually witnessed upward divergence when the traditional world markets were also thriving. However, given that Bitcoin has been surging despite the traditional markets being stagnant.
What happens if Bitcoin breaks $14,000?
According to crypto analytics firm Glassnode, Bitcoin has remained bullish for quite some time, and as the cryptocurrency has decoupled with the traditional financial markets, BTC could see some meaningful growth. Sim Peters, an analyst at eToro previously commented that investors should target the $14,000 mark after Bitcoin has successfully remained above $12,000.
Crypto analyst Qiao Wang believes that when Bitcoin breaks $14,000, the crypto market will enter into a "different regime." Wang explained with caution:
"Once BTC breaks $14k, we'll likely be in a different regime in terms of volatility, momentum, retail participation, and so on. A lot of things that worked last few months may no longer work and vice versa. $20k will take this regime to a whole new level. Just a hunch. We'll see."
The $14,000 mark has become a crucial level for investors as this was the level where the December 2017 candle closed, as well as the level where the 2019's boom topped.
Bitcoin's price in 2025
In a recent report, Bloomberg estimated that Bitcoin could take five or more years to reach the price of $100,000, as Bitcoin has had a history of adding zeros to its price. Around 2025, Bitcoin could reach $100K, Bloomberg suggested, and its demand indicators also stipulated that Bitcoin's price is on track toward the $14,000 resistance. Bloomberg's indication came on Oct. 6, as previously reported by Blockchain.News, before Bitcoin's price jump over the crucial $12,000 mark.
Wall Street veteran Raoul Pal added one more zero to his estimation, saying that Bitcoin's price could reach $1 million by 2025. CEO of the Real Vision Group, Raoul Pal backs his prediction with his model, analyzing Bitcoin's price project based on its past performance.
Crypto analyst Plan B's stock to flow valuation model also puts Bitcoin's price at $1 million. Fidelity Digital Assets also validated the model, and even filed for a Bitcoin fund, opening the door to more institutional investment in the cryptocurrency.
JPMorgan: More potential upside for Bitcoin
JPMorgan also recently commented on Bitcoin's rally, noting that Bitcoin would have a good chance of increasing its price, as it continues to surge as it competes with gold as an "alternative" currency. JPMorgan highlighted that the adoption of Bitcoin is vital for the growth of its price, and that as millennials are more drawn towards the cryptocurrency, there is more long-term potential upside for Bitcoin.
Image source: Shutterstock
Read More