ARK Invest CEO says Bitcoin Is a "Much Bigger Idea than Apple or Amazon" as Crypto Gains More Recognition
Cathie Wood, the CEO of Ark Invest who made a bullish prediction on Tesla when Wall Street was skeptic, has made yet another one – and it's on Bitcoin.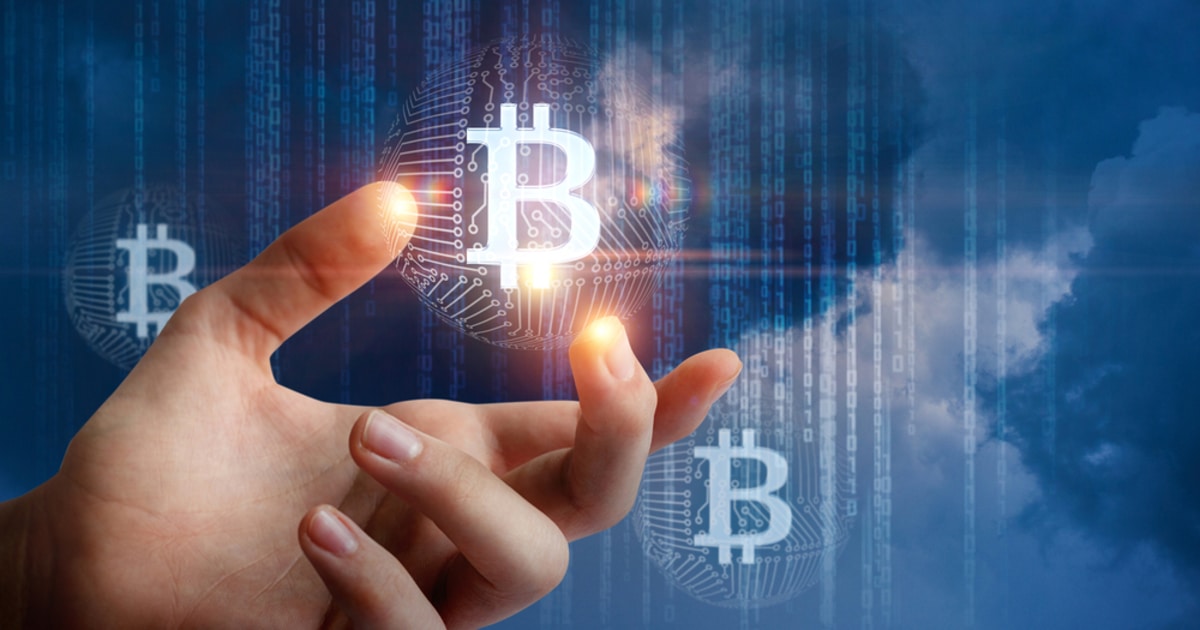 Wood considers Bitcoin to be a game-changer and uncovers why the cryptocurrency is soaring and gaining traction as a hedge. In an interview with Yahoo Finance, she disclosed that her asset management firm had foreseen that Bitcoin and other cryptocurrencies would eventually gain institutional support. What they were not expecting, however, was the portion each firm allocated to BTC. Wood explained why Bitcoin was so attractive to financial institutions. She said:
"We have been expecting institutions to start moving into Bitcoin and other crypto assets, but primarily Bitcoin, the most secure of the blockchains, because if you look at the correlation of Bitcoin's performance relative to any other asset class, it has the lowest correlation – meaning if you buy some Bitcoin, you will further diversify your portfolio and increase your returns with lower risk."
She further revealed:
"Institutions look for that low correlation. Bitcoin has it. That's clear. We have 10 years of history now."
Why Bitcoin will steal the tech spotlight
The Ark Invest CEO hinted that in the future, Bitcoin's potential may be even bigger than that of Amazon or Apple. Currently, Bitcoin's market cap does not even equate to half of Apple or Amazon's monetary value, but its unique features have been recognized by many. Wood said:
"Bitcoin is roughly a $600 billion dollar market cap, so not even half the size of Apple or Amazon, put it in perspective and yet it has a really big idea. I think a much bigger idea than Apple or Amazon."
She added that it was really the first of its kind, as Bitcoin was global and truly decentralized as a digital currency. The CEO added that countries have increasingly recognized Bitcoin's budding potential, and said:
"When China basically shut down the exchanges in China that dealt with crypto, especially Bitcoin, that activity just moved over to Japan, Thailand and Korea – other countries that wanted to move ahead in this innovation space. They did not want to miss this next big thing."
Bitcoin has increasingly gained traction, especially since the last quarter of 2020, where its bull run gained momentum and propelled the cryptocurrency to new all-time highs.
Crypto innovation on the rise
From the beginning of 2020 to now, when Bitcoin's value was around $7,200, the cryptocurrency has soared to new heights, increasing five-fold in value to trade around $38,000 as institutional corporations led by MicroStrategy, Square, and MassMutual have come to recognize Bitcoin's budding potential. Due to the pandemic, the cryptocurrency industry has attracted more attention, as many have come to recognize crypto as a hedge against monetary policies and inflation rates.
Many industry experts have acknowledged that the underlying narrative surrounding Bitcoin has quickly shifted in 2020. While holding Bitcoin was previously considered a risky move to take as a portfolio manager, the narrative quickly shifted to it being a career risk to not own Bitcoin.
Bitcoin is not the only cryptocurrency that has been gaining more and more traction. Historically, altcoins also surge higher when Bitcoin undergoes bullish momentum.
Currently, the second-largest cryptocurrency by market cap behind Bitcoin, Ethereum, has hit a new all-time high above $1,600. Currently, the cryptocurrency is in price discovery mode, up nearly 7% from yesterday's price.
Despite Ethereum's high, Grayscale has taken the opportunity to add more Ether coins to its Grayscale Ethereum Trust, and the move can be perceived as a huge vote of confidence for Ethereum.
Image source: Shutterstock
Tesla Bull and ARK Invest CEO Cathie Wood Thinks more Tech Companies Will Eventually Buy Bitcoin
Read More