1.1m XRP Tokens Dumped by Ripple Co-Founder Jed McCaleb
Ripple co-founder and former Chief Technology Officer (CTO) Jed McCaleb resumed selling his Ripple reserves and liquidating 1.1 million Ripple tokens.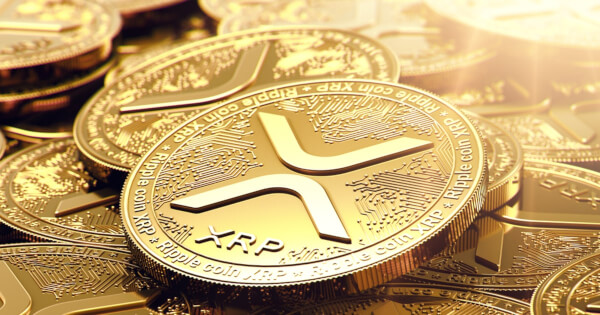 Jed McCaleb's "Tacostand" wallet has only 46.7 XRP left, according to blockchain browser XRP Scan.
The price of XRP was trading at $0.3654, up 2.93% in the past 24 hours. The asset has down nearly 90% from its January 2018 all-time high of $3.40.
At current prices, Jed McCaleb has cashed out a total of $401,940, leaving only $17 worth of XRP left in the account.
Founded by RippleLab's Chris Larsen and Jed McCaleb in 2012, Ripple is a global payment system that aims to replace the SWIFT system of cross-border payments with their open-source distributed ledger technology, the Ripple Transaction Protocol (RTXP).
Before leaving Ripple, McCaleb received 9 billion Ripple and agreed that he could sell Ripple. Still, only a certain amount of Ripple per day to ensure that the transaction would not affect the market. Ripple price was negatively affected.
McCaleb was awarded 9 billion XRP, of which roughly over 6 billion have already been disposed of.
In late 2020, the SEC charged Ripple Labs and its co-founder Chris Larsen and CEO Brad Garlinghouse with selling Ripple since2013 without officially registering it as a security.
This is seen as a means for the co-founders to get rid of Ripple's reserves, especially as the SEC lawsuit has led to the ongoing devaluation of Ripple.
With the eventual sell-off, XRP proponent "XRP whales" claimed on Twitter that:
"Recently Jed McCaleb has sold off his remaining 5M $XRP. You now own more XRP than him."
Jed McCaleb ends the eight-year sell-off of his XRP holdings.
Image source: Shutterstock
Ripple's CEO Discloses to Spend over $100m Fighting Legal Battle with SEC
Read More