$3.5M of Stolen Crypto Linked to KuCoin Hack Moved
On-chain data analytics have reported that KuCoin hackers have been on the move lately, as a total of $3.5 million of stolen funds were transferred from an unknown wallet.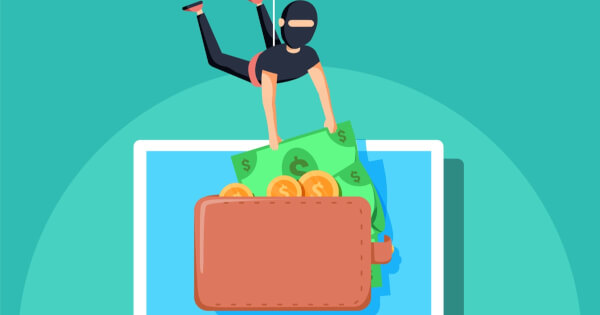 Per blockchain tracker Whale Alert's announcement, it appears that 1.7 million DX ($2.4 million) of stolen funds have been transferred "from Kucoin Hack 2020 to unknown wallet." In addition to this, it appears that the attackers have also moved 26.5 million Dragonchain and 8.7 million REQ tokens to unknown wallets, all belonging to crypto stolen during the infamous KuCoin hack.
Attackers have been actively looking to convert their stolen funds. The KuCoin cryptocurrency exchange was hacked earlier this year and the breach resulted in over $150 million of Bitcoin and other cryptocurrencies stolen from the coin exchange. The hack was a result of a leaked private key, which unlocked numerous hot wallets found on the Singaporean-based crypto exchange, KuCoin.
Since the stolen crypto assets run on the Ethereum blockchain, the hacker's digital transactions could be traced, and blockchain specialists have reported that the hackers have been attempting to convert their funds for a while.
Interpol provides resources to fight cybercrime
Numerous law enforcers across the globe have attempted to crack down on the number of cybercrime cases ongoing. To further the mission to stop cybercrime and ransomware attacks, Interpol has recently launched two services to facilitate communications between law enforcement agencies pertaining to cybercrime. In a statement, Interpol said:
"Cybercrime is one of the most prolific forms of transnational crime. Highly complex cyberthreats such as malware, Distributed Denial-of-Service (DDoS) and ransomware bring new challenges to law enforcement."
The Cybercrime Collaborative Platform-Operation is the first one of its kind created by Interpol to provide an all-around information database that could be leveraged globally by investigators to fight cybercrime. Interpol also created "Cybercrime Knowledge Exchange," which can be leveraged by anyone to deliver information on cybercrime that is not necessarily linked to official investigations, but can be "used to discuss the latest cybercrime trends and prevention strategies."
Image source: Shutterstock
Read More