4 Reasons Why Bitcoin Investors Should HODL Despite BTC Price Drop Below $18K
The Bitcoin price has slipped under $18,000 yet again as on-chain analytics reveal BTC miners are creating huge selling pressure—but don't panic, here are four expert BTC price predictions and reasons to keep HODLers holding on to their crypto in the months ahead.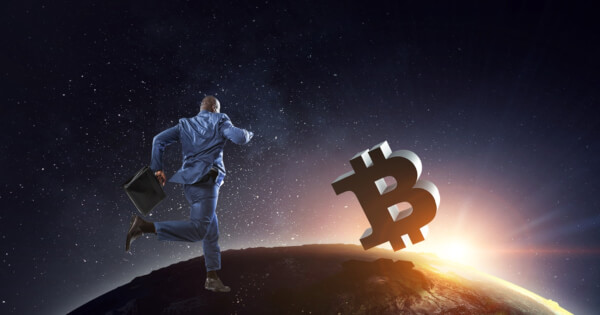 The price of the BTC cryptocurrency is currently $17,850, and the leading crypto asset dropping has pulled altcoins like Ethereum and XRP down with it.
The immediate short-term Bitcoin price outlook does not look bullish. Willy Woo, a leading on-chain analyst, recently tweeted that he thinks there is a good likelihood there is consolidation or further losses in the weeks ahead:
"Bitcoin on-chain structure saying to bulls "thou shall not pass", not without a reset. A reset means many weeks of sideways or a decent bearish dip. Will we get a dip? There's no impulse of coin movements that's strongly bearish just yet. Waiting game."
Popular Bitcoin investor and influencer, Tone Vays had also previously predicted a price pullback late last month and if his analysis is correct we could be in for a far steeper price correction before the crypto bull run resumes:
"I'm expecting either significant consolidation or most likely a pullback to the $14,000 to $15,000 area over the next few months […] Then, it'll take another month or two to get back to $20,000, and I am expecting the break of $20,000 around the end of Q1 of next year, so maybe March or April is when I'm expecting the break of the $20,000 area, and then we go up quickly."
While these price corrections occur, it's important for HODLers (crypto investors who buy and hold their positions regardless of price) to remember that the macro trend for the crypto remains bullish and here's four price prediction from leading experts and analysts for the months and years to come—while they range from $40K to $500k per Bitcoin, all are worth the wait.
Rafael Schultze-Kraft, Glassnode CTO Predicts 10X
Our first major piece of good news for HODLers came only yesterday, when the CTO of crypto market data aggregator Glassnode, Rafael Schultze-Kraft posted an "insanely bullish" price prediction for Bitcoin on Twitter, indicating through technical analysis that the crypto's price is set to increase by more than 10 fold.
For each of the indicators, Schultze-Kraft measured the gains produced when the metric moved from a similar position in 2017 until it posted an all-time high later that year. He then multiplied Bitcoin's current price by the same percentage increase.
Schultze-Kraft wrote:
"Where are we in the #Bitcoin market cycle? A look at some of the most important on-chain market indicators. TLDR: Insanely bullish, most metrics are far from the top. If things develop anything like 2017, we could see more than 10x $BTC from here."
Through the Glassnode analysis, Schulze-Kraft's makes several BTC price predictions each one of them showing Bitcoin breaking into six-figures, and all except for one of them indicates that BTC price will soon exceed $200,000.
Mike McGlone, Bloomberg Intelligence Predicts 3X in 2021
The second major reason for BTC investors to cheer up is the latest report from Bloomberg Intelligence. Led by Mike McGlone, the crypto analysts report that history suggests it is only a matter of time before Bitcoin reaches a market cap of $1 trillion, which would bring the BTC price to $55,000 per coin, and they argue that global demand supports the cryptocurrency rising throughout next year to reach that level by 2022.
According to the Bloomberg Crypto Outlook – December 2020 edition, Bitcoin will continue to advance in price into 2021 with "macroeconomic, technical and demand vs. supply indicators supportive of $50,000 target resistance, implying about a $1 trillion market cap."
The analysts predict that BTC's price should be around $40,000 in 2021 followed by around $55,000 in 2022 when Bitcoin inevitably breaks the $50,000 resistance.
The Bloomberg analysts believe that for Bitcoin, the $10,000 mark has now been flipped to become a critical support level after serving as the crypto's resistance mark since 2017. The report argues that should the market experience another crash as occurred in March 2020, $10,000 would be likely be Bitcoin's floor.
Winklevoss Twins Predict BTC will 25X
The third reason to hold on to your BTC comes from Bitcoin billionaires Tyler and Cameron Winklevoss who recently predicted on CNBC that the Bitcoin price will surge to $500,000 and replace gold as a store of value with a $9 trillion market cap by 2030.
Even at current prices, the Gemini founders think BTC remains a buy as it will only boom in the long run. Tyler Winklevoss said:
"So at $18,000 bitcoin, it's a hold or at least if you don't have any, it's a buy opportunity because we think there's a 25x from here."
Tyler Winklevoss doubled down on this prediction when US insurance giant MassMutual bought up $100 million in BTC to diversify its investment portfolio yesterday. Winklevoss tweeted earlier today:
"And another domino falls on the yellow brick road to #Bitcoin being worth $500k per bitcoin. Who's next?"
Unlike 2017 this Time it's Institutional Investors backing BTC
The fourth reason to hold on is to recognize that this Bitcoin bull run is far removed from the driving forces of the 2017 crypto bubble.
According to Chainalysis, the investments currently backing Bitcoin are significantly different than in 2017 when BTC was still a relatively unchartered territory and backed by retail investors, who purchased smaller amounts of BTC.
This year, sizeable Bitcoin purchases have been made by institutional investors looking to secure and diversify their treasury reserves, notably Square, MicroStrategy, Stone Ridge, to name a few. Per Chainalysis:
"2020 is the year institutional dollars began flowing into Bitcoin. From high-profile investors like hedge fund manager Paul Tudor Jones, who compared buying Bitcoin to investing early in Apple or Google, to corporations like Square, which invested $50 million or 1% of its total assets in Bitcoin, mainstream companies, and financial institutions are turning to Bitcoin."
The crypto game is changing, the market is maturing and technology remains nascent. While volatility in Bitcoin is reportedly subsiding, price corrections and setbacks are inevitable—but with the expert prediction and analysis above, BTC investors have at least four reasons to hold on to their crypto for dear life.
Image source: Shutterstock
Less Than 2% of the World Has Had Exposure to Bitcoin but BTC to be One of the Fastest Climbs in History
Read More