474,968 Bitcoin Trades Worth $4.4 Billion Were Liquidated In the Last 24 Hours Making Price Plunge Inevitable
Over the weekend, Bitcoin (BTC) soared to a new all-time high of $58K. Nevertheless, the leading cryptocurrency has slumped by 17.95% to trade around $47,830 at the time of writing, according to CoinMarketCap.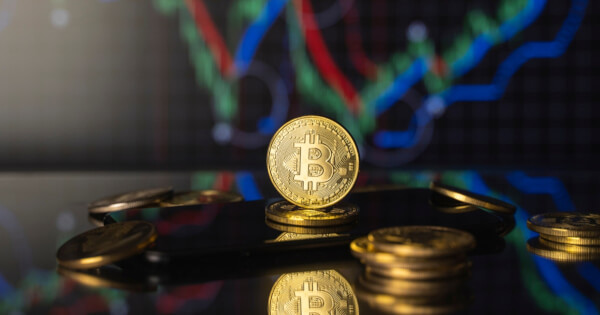 New data by Bybt reveals that the liquidation of 474,968 traders in the last 24 hours triggered this significant pullback. The crypto data provider explained:
"In the past 24 hours, 474,968 traders were liquidated. In total, $4.4B was liquidated! This is the craziest day in Bitcoin futures history."
A spike in crypto exchange Bitcoin inflow
According to on-chain data provider Santiment:
"There was an 11x exchange inflow spike that initiated Bitcoin's price correction from its $58.3k ATH. Further data combing revealed that an address was responsible for the 2nd largest BTC transaction of the year, an import of 2,700 tokens to the wallet."
High exchange inflows signal the urge to transit crypto assets like Bitcoin to cash because they are withdrawn from cold storage intended for future usage or speculation. This trend, therefore, contrasts with the holding culture. CryptoQuant, a market insight firm, has disclosed that the majority of these inflows were experienced in crypto exchange Gemini.
Furthermore, Bitcoin's steep price correction might be attributed to the comments made by Treasury Secretary, Janet Yellen, who called out the digital currency, saying it is "extremely inefficient," as a payment method, a position that has been faulted by the cryptocurrency community.
"I don't think that bitcoin is widely used as a transaction mechanism," Yellen told the DealBook DC Policy Project. "It's an extremely inefficient way of conducting transactions, and the amount of energy that's consumed in processing those transactions is staggering."
The present price plunge has washed away the $1 trillion market capitalization Bitcoin achieved after soaring past the $55,000 mark, as the current market cap of Bitcoin stands at $892 billion. Time will tell what's in store for the top cryptocurrency moving forward.
Image source: Shutterstock
Read More