78% of the Circulating Bitcoin Supply is Illiquid, a Clear Bullish Indicator as BTC is Being Hoarded
Bitcoin's price has reached a new all-time high just a few days ago, and the world's largest cryptocurrency has managed to stay trading in the $27,000 level. Bitcoin's price is up by 3.3% in the past 24 hours, and 16.3% in the past week. In the past year, BTC is up by over 274%.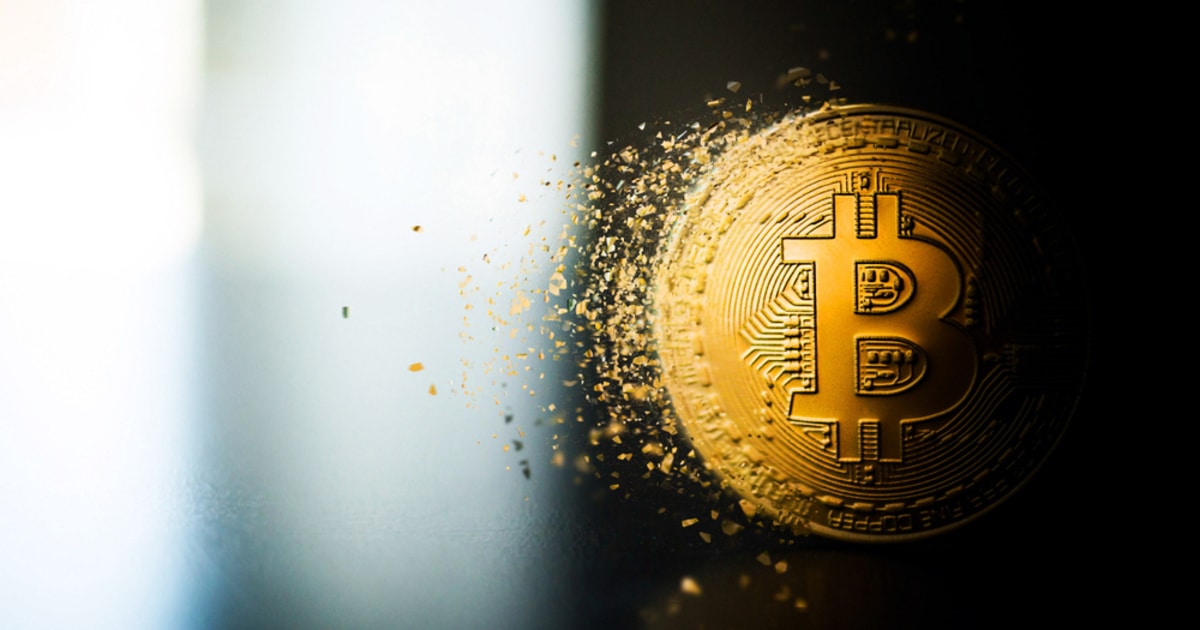 In the past week, Bitcoin has managed to record multiple all-time highs, starting on Dec. 25. On Christmas Day, BTC recorded a new high at $24,600 before reaching over $28,300 on Dec. 27. As Bitcoin's price is climbing higher, its liquidity is slowly vanishing from exchanges, as investors are hoarding the cryptocurrency.
According to crypto on-chain analytics firm Glassnode, 78% of the circulating Bitcoin supply is illiquid, which means it is not quite accessible for buying. The analytics firm noted that this is an indicator of bullish investor sentiment, as many investors are hodling the cryptocurrency, reducing selling pressure. Glassnode stated:
"78% of the circulating #Bitcoin supply is illiquid and therefore hardly accessible for buying. This points to a bullish investor sentiment as large amounts of $BTC are being hoarded – which reduces sell pressure."
Glassnode further pointed out that there is only 4.2 million Bitcoin in constant circulation, which are available for buying and selling. The analytics firm added that 14.5 million BTC are classified as illiquid, and Bitcoin liquidity is defined as the average ratio of received and spent Bitcoin across entities.
According to Glassnode, the recent Bitcoin bull run was partly due to the emerging Bitcoin liquidity crisis, as 1 million additional Bitcoins have become illiquid as investors are hodling in 2020. Glassnode added:
"The amount of liquid/illiquid #Bitcoin supply has a clear relationship with the $BTC market. Since 2017 the illiquid BTC supply has grown more than the newly mined supply – a pattern we have observed in the bull run of 2017 as well. Bullish, as long as this remains the case."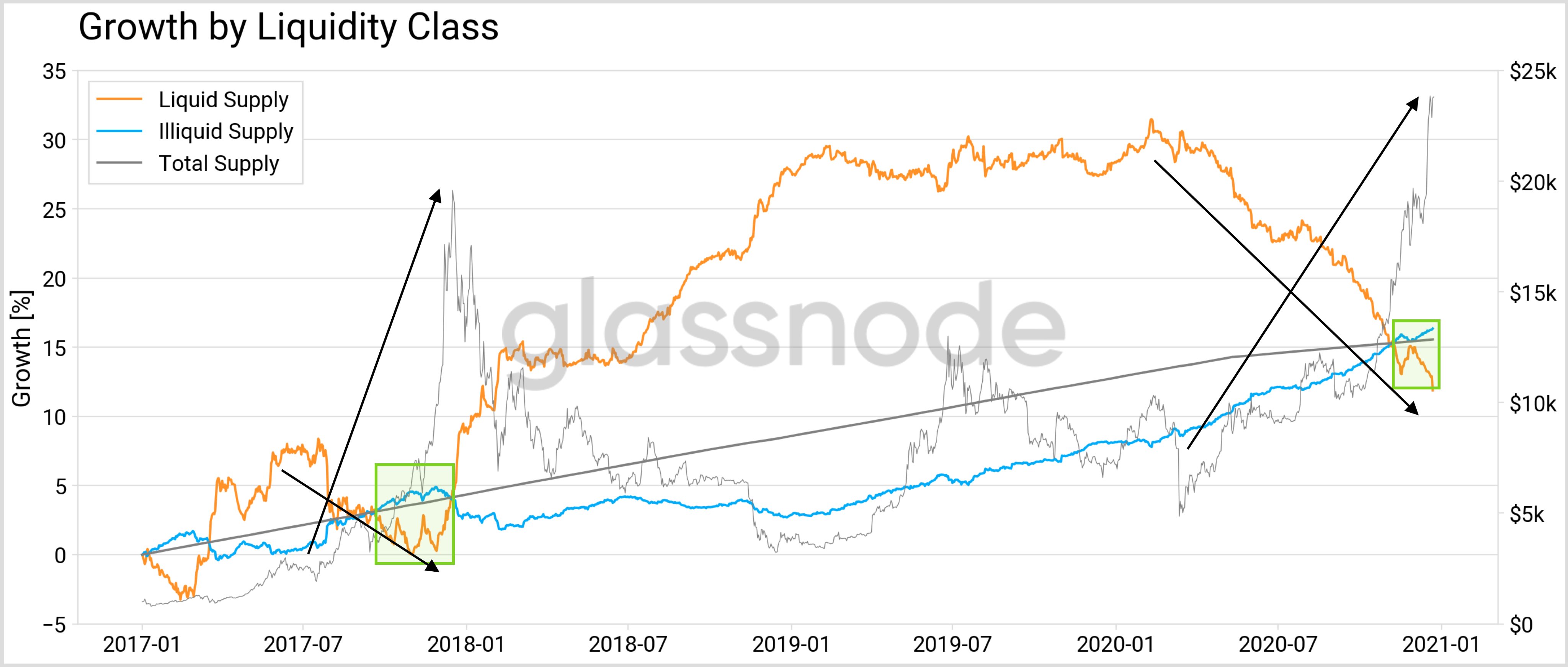 Although this indicator follows the ones observed in the bull run of 2017, senior strategist at Bloomberg, Mike McGlone stated that there are more reluctant Bitcoin sellers this time. According to McGlone, Bitcoin would be less prone to steep corrections in 2021 than in 2017.
Image source: Shutterstock
How the 2020 Bitcoin Bull Run is Different From 2017, High Confidence Seen in BTC at Current Price
Read More