US Sanctions Crypto Addresses of Russian Hackers Accused of Running Presidential Election Interference
US Department of Treasury has released a Specially Designated Nationals list of Russian hackers and their crypto addresses, under allegations that they have been working to interfere with the 2020 presidential election.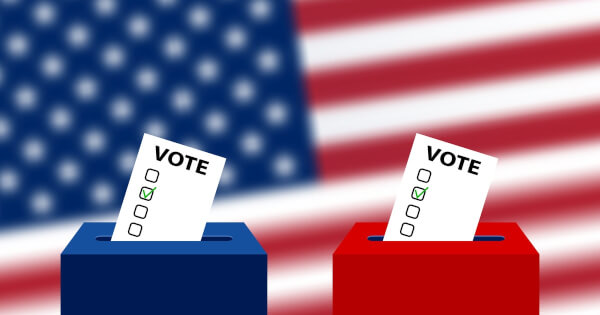 The nationals list includes St. Petersburg natives Anton Nikoaleyvich Andreyev, Artem Mikhaylovich Lifshits, and more. Though this is not the first time the Office of Foreign Assets Control (OFAC), under the US Department of Treasury, has named crypto wallet addresses in their sanctions, it is the first time that digital wallets including such a huge range of digital currencies - Litecoin, ZCash, Ether, and Dash - have been reported for their involvement in funding an election interference conspiracy.
Project Lakhta
Under allegations of wire fraud conspiracy and misconduct, the US Department of Justice filed criminal charges designated at Lifshits, a 27-year-old Russian national. He is accused of having purposely interfered with US elections beforehand, and of doing it again. Artem Lifshits is alleged to have played a major managing role in Project Lakhta, a multimillion-dollar Russian-based operation using propaganda to conduct political and presidential electoral interference.
Through Project Lakhta, the Department of Justice (DoJ) decreed that Lifshits illegally accessed US confidential documents and used the identification credentials of American citizens to open cryptocurrency, Paypal, and bank accounts. Under the criminal complaint filed with the DoJ, US attorney Zachary Terwilliger said:
"Project Lakhta conspirators used the stolen identities of U.S. persons to further their goals of undermining faith in our democratic institutions and for personal gain."
The criminal complaint was filed hours after the US Treasury released an official sanction list of Russian nationals, along with their respective cryptocurrency wallet addresses. US attorney Terwilliger added during the legal complaint:
"Federal law enforcement will work aggressively to hold accountable cyber criminals located in Russia and other countries, which serve as safe-havens for this type of criminal activity."
Lifshits is accused of conspiracy to commit wire fraud and for "opening fraudulent accounts at banking and cryptocurrency exchanges" with stolen ID credentials originating from American citizens.
Electoral interference started in 2014
This is not the first time that US law enforcers have cracked down on Russian nationals for running presidential election interference through crypto funding. Russian nationals have been accused of scheming and running political campaign interference since at least 2014 when Project Lakhta first rose to notoriety. The complaint read:
"Since at least May 2014, Project Lakhta's stated goal in the United States has been to disrupt the democratic process and spread distrust towards candidates for political office and the political system in general."
The sanction and criminal complaint from the US Department of Justice come at a critical time, with the upcoming presidential election in 2 months.
Image source: Shutterstock
Read More