What are the 7 Key Takeaways from Facebook's Libra Hearings?
The debate on Facebook's Libra continues with the hearing with the Senate Banking Committee ("Senate hearing") on 16 July and the United States House Committee of Financial Services ("House hearing") on 17 July. Here are the 7 key takeaways from the two hearings.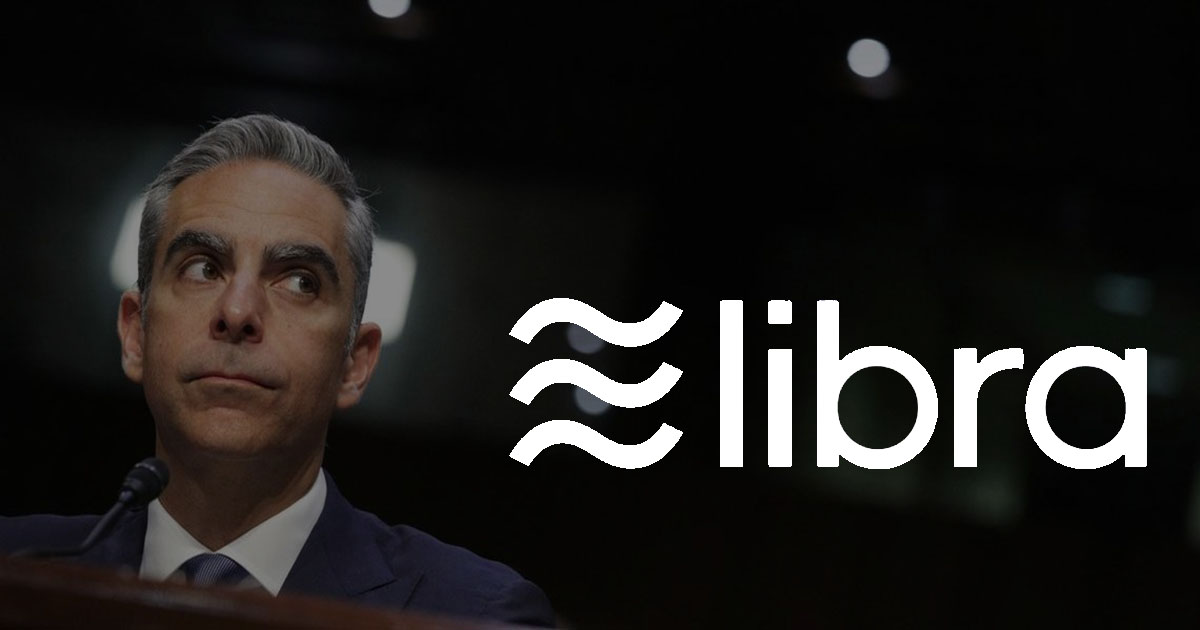 Libra is centralized
Regulators believed that the composition of the Libra Association has made Libra "highly centralized". In the House hearing, New York Congresswoman Alexandria Ocasio-Cortez (AOC) questioned if the members of the Libra Association is democratically elected. David Marcus, the Head of Calibra said that the members are not elected but was governed by membership standards. When AOC realized the investment of $10 million as the criteria of founding members, she concluded Libra as "a currency controlled by an undemocratically-selected coalition of largely massive corporations."
With regards to the eligibility of using Calibra and Libra, Marcus responded to Representative Sean Duffy's question that anyone can use Calibra and Libra in jurisdictions where Facebook operates after they performed KYC procedures. However, when Marcus was asked by North Carolina Representative Alma Adams on whether any user can become a node on Libra blockchain, he denied and said that only large corporations with blockchain technology or finance backgrounds can become a member of the Libra association and a node on the Libra blockchain.
With the lack of decentralization, Representative Warren Davidson slammed Libra in the House hearing suggesting Libra falls in the same category as a run of the million sh*tcoins.
Can Facebook protect data privacy with its notorious track record?
In the Senate hearing, Ohio U.S. Sen. Sherrod Brown commenced with the poor history of Facebook in privacy protection, saying "Facebook has demonstrated scandal after scandal that it doesn't deserve our trust." Such skepticism continued in the House hearing, where committee chair Rep. Maxine Waters condemned Facebook with a "demonstrated pattern of failing to keep consumer data private on a scale similar to Equifax." For example, Facebook purportedly influenced the 2016 U.S. Presidential elections by allowing malicious Russian state actors to purchase and target ads.
The discussion switched to data portability. Sen. Warner questioned if Facebook allows data portability in wallets.
"If a Facebook user wishes to use a wallet other than Calibra, will you make it easy to allow the export of other data?"
Marcus answered that Facebook will facilitate data export for wallets other than Calibra, and he hedged the same commitment for Whatsapp and Messenger. He added that the Calibra network will separate social and financial data and they will impose the highest privacy standard to earn people's trust Sen. Warren expressed her concern on Facebook's ability to monetize personal data among platforms. Senator McSally followed up on this and stressed that there are no grounds for committees to trust Facebook with "the track record of failing and violating and deceiving in the past".
In the Senate hearing, Senator Robert Menendez asked if Facebook will inform users in 48 hours in cases of the data breach. Marcus replaced "48 hours" with "a reasonable length of time".
Why Switzerland?
Both hearings questioned the registration venue for Libra Corporation. In the Senate hearing, committee chair Mike Crapo wondered why Libra Corporation is registered in Switzerland but not the U.S. Marcus replied that Libra Corporation will also register with U.S regulators in the future.
The committees are clearly not satisfied with what Marcus said in the Senate hearing. Representative Patrick McHenry raised similar concerns and Marcus explained that Switzerland is an "international place" to conduct businesses. He further addressed Representative Josh Gottheimer's concern that the choice of Switzerland has nothing to do with evading U.S. regulations.
Several lawmakers also worried about the threat of Facebook's Libra towards the dominance of USD. Marcus stated that the reserve is 50% backed by USD, with the Euro, the British Pound, and the Japanese Yen included as the collateral.
How about KYC and AML?
In the Senate hearing, Senator Cortez Mastro, former District Attorney of Nevada seek Marcus's commitment to the compliance of AML and sanction laws. Marcus highlighted that they are working to comply with FinCEN regulation.
In the House hearing, Rep. David Scott explicitly expressed his concern on how Facebook Libra complies with KYC, AML and ensures the safety of the existing financial system. Marcus replied that they will launch AML guidelines to satisfy the needs of AML, KYC, and counter-terrorist financing. With regards to potential illegal activities on Libra blockchain, Marcus believed that this can be improved by system design and proper KYC controls to ensure on and off-ramps are properly regulated.
Can Facebook protect consumer's funds on Libra?
Senator Tester questioned Libra's ability to protect consumers against loss of funds or fraudulent purchases, along the line of credit cards or the FDIC.
While Marcus claimed they will try their best to resolve those issues as soon as possible, Tester stressed that proper solutions must be in place before Libra goes live.
Representative Carolyn Maloney asked Marcus if he would at least promise to conduct a pilot test before the full launch of Libra. She assumed the pilot test would involve less than 1 million users and overseen by the Federal Reserve and the Securities and Exchange Commission (SEC). Marcus did not provide a clear response and merely stated that they will work closely with regulators.
Is Libra public good?
AOC asked Marcus if Libra is a public good. Marcus claimed that "sovereign currency should remain sovereign" and said he is not in the position to decide whether Libra is a public good.
Praise for Bitcoin?
House minority leader Kevin McCarthy told CNBC that unlike Trump, he likes Bitcoin and the security of blockchain technology. He believed that lawmakers are skeptical about Facebook's Libra because Libra is centralized, which can threaten the safety of the financial system. Lawmakers are not hostile towards cryptocurrency, he added.
Final words..
We believe there are some questions not properly answered in both the Senate and House hearings, such as the main reason for Facebook launching Libra. Going forward, the centralization of the Libra Association and the notorious history of privacy breach will be the main obstacles for Facebook Libra to go public.
Read More